The Family Home Care Online Portal - Care At Home Made Easier With Technology Solutions in Bremerton, WA
Elder Care at Home Goes High Tech With Family Home Care Monitoring From the Family Room Portal
Comfort Keepers of Bremerton, WA is no run-of-the-mill family home care business. Not only do we have a unique approach to care at home, but we also offer an invaluable tool to family members called the Family Room. This online portal is free for all clients, and the way it works could not be simpler. Say, for example, your loved one lives in another part of the town or country. Our Family Room lets you login from any device that has a connection to the internet. Once you're in, you can quickly glance over all the up-to-date information on your situation. This is real-time data added by the compassionate caregivers who look after your loved ones. It's your window into how things are going.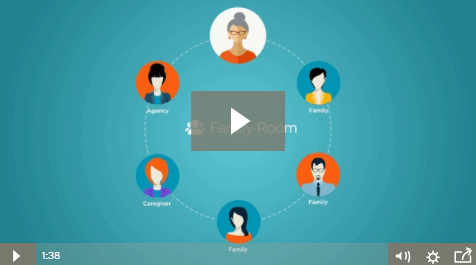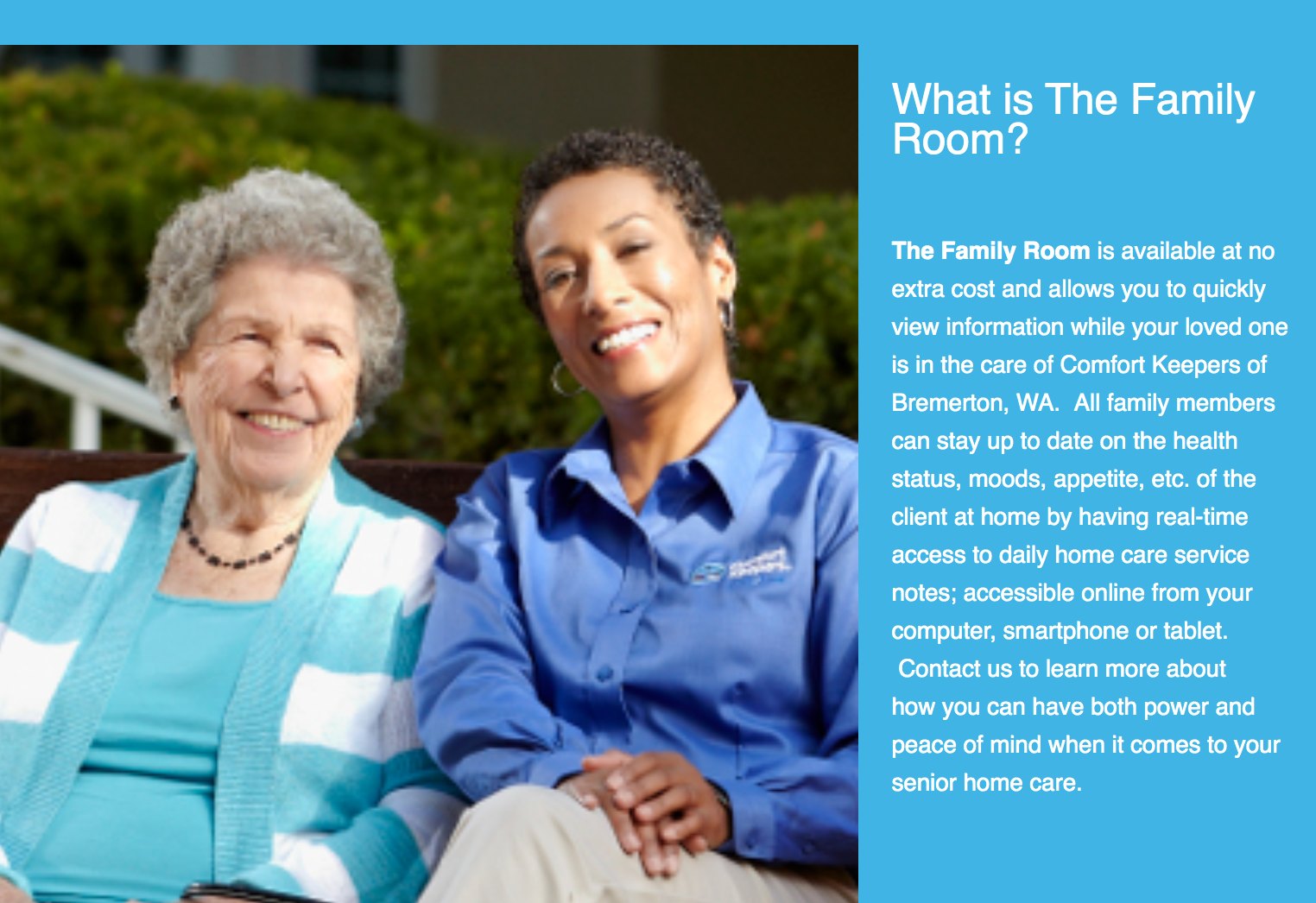 An Unobtrusive Interactive Solution in Family Home Care
This online portal brings real peace of mind to families of elderly relatives. It takes away that all too familiar "not knowing" feeling, and allows you to enhance your loved one's care at home with ease. The Family Room lets you check up on a loved one easy at any time, and from any place where you have an internet connection.
Access to the Family Room allows you to do the following:
Catch up on caregiver status updates—logged at every visit
Organize and arrange various events online with other close members of the family
Check the status of any agreed tasks in real time
Enjoy a private video conference with your loved one
View invoices, payments, etc.
Much more besides…
Interactive Family Home Care Has Arrived
Providing care at home for the ageing population is the way forward. For one, it takes the strain off overstretched care facilities. More importantly, most retired folks would prefer to stay in the comfort of their own homes as they age—many now have that choice. The new at home solutions involves close family members as well as the client. It's an approach that is all-encompassing and one that presents the best possible solutions for all concerned.
Please contact us for more on the Family Room and any of our other unique services. You can also call us at (360) 373-5678 anytime during business hours.

Comfort Keepers of Bremerton provides services to the following cities and neighborhoods in Kitsap County, Mason County & Pierce County:
Allyn, Artondale, Bainbridge Island, Belfair, Bethel, Breidablick, Bremerton, Brownsville, Burley, Central Valley, Chico, Crosby, East Port Orchard, Gig Harbor, Gilberton, Gorst, Grapeview, Hansville, Indianola, Keyport, Kingston, Lakeby, Manchester, Medowdale, Navy Yard City, Olalla, Parkwood, Port Gamble, Port Orchard, Poulsbo, Purdy, Retsil, Rolling Bay, Seabeck, Sheridan, Silverdale, South Park Village, Southworth, Suquamish, Tacoma, Tahuya, Tracyton, Union, Waterman, Wildcat Lake and more
3256 Chico Way NW, Bremerton, Washington 98312