In Home Senior Care In Retsil, WA
Comfort Keepers offers the most up to date in home senior care in Retsil, WA
Like most things, the technology age has created significant improvements to in home senior care. While care offered in the home of our clients is still a relatively new field, we have learned much over the past few years about what our clients and their families want and need. Because of this, Comfort Keepers of Bremerton, WA works hard to ensure that their clients in Retsil, WA have access not only to our signature interactive care, but also to new technology that has helped us better serve our client's needs.
The Comfort Keepers Philosophy
Our philosophy for in home senior care is really at the cornerstone of all the services we offer. We believe that if we treat our clients as a whole person, and work with them and their family to meet all of their needs, that our seniors will thrive and remain healthier longer. We look to not only their physical needs, but their mental and social needs as well. We believe doing so allows our clients to live longer and more fulfilling lives.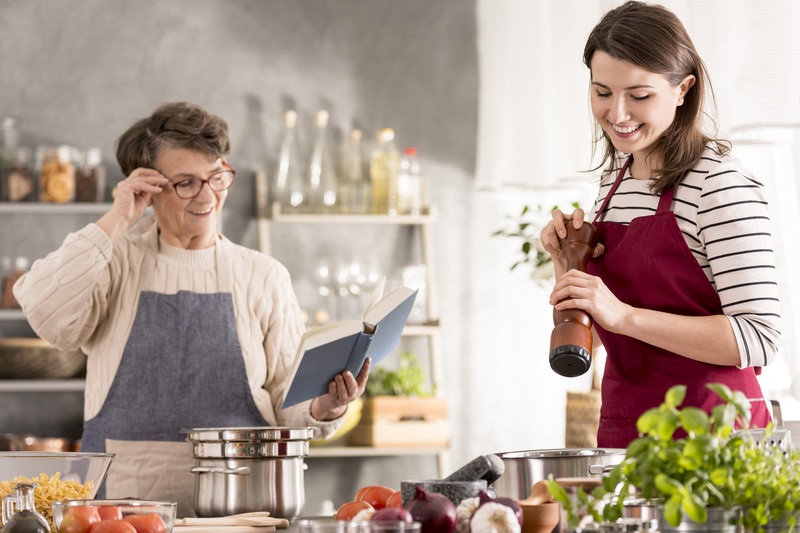 Interactive Care
How we put our philosophy into practice is in our interactive care. Our in-home senior care is more than just a chore service. Our caregivers are carefully trained to build lasting relationships with their clients. Our caregivers, having gotten to know their clients, can then integrate socialization and physical and mental stimulation into their customized plans in an impactful way that has the most meaning and effect. This means that your loved ones are engaging in meaningful interactions that will benefit them by helping them to stay more independent and active, while meeting all important social needs.
GrandPad Technology & Senior Care
While technology will never be a substitute for the human touch, it can extend a social element that ensures that your loved one will never totally alone again. Loneliness is not only a major problem for seniors, but it can impact their health in a variety of ways. The grandPad provides a connection for your loved one not just to their family, but also to the outside world. In addition, the grandPad allows your loved one to stay in contact with Comfort Keepers even when our caregivers have gone home for the day.
In home senior care should always be much more than a handful of services being performed by a stranger in your loved one's home. It should build relationships, stimulate our loved one's senses, and help them feel stronger and less isolated. It is only through offering a service that addresses all of our clients' needs that we feel we have done our job.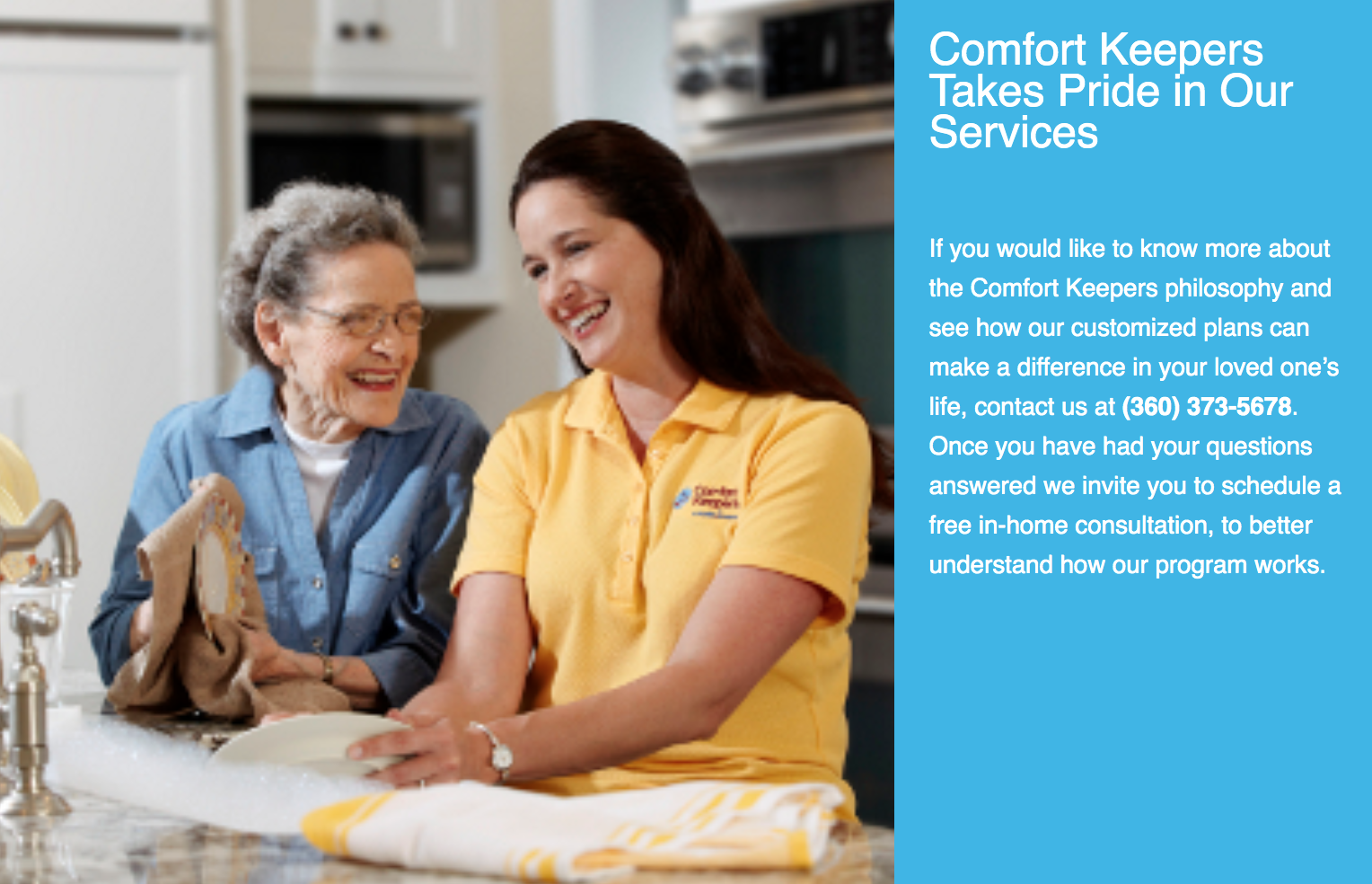 Comfort Keepers of Bremerton provides services to the following cities and neighborhoods in Kitsap County, Mason County & Pierce County:
Allyn, Artondale, Bainbridge Island, Belfair, Bethel, Breidablick, Bremerton, Brownsville, Burley, Central Valley, Chico, Crosby, East Port Orchard, Gig Harbor, Gilberton, Gorst, Grapeview, Hansville, Indianola, Keyport, Kingston, Lakeby, Manchester, Medowdale, Navy Yard City, Olalla, Parkwood, Port Gamble, Port Orchard, Poulsbo, Purdy, Retsil, Rolling Bay, Seabeck, Sheridan, Silverdale, South Park Village, Southworth, Suquamish, Tacoma, Tahuya, Tracyton, Union, Waterman, Wildcat Lake and more
3256 Chico Way NW, Bremerton, Washington 98312