In Home Care for Dementia Patients in Bethel, WA by Comfort Keepers of Bremerton, WA
Our In Home Care in Bethel, WA Is There for You
Caring for a loved one who is suffering from Alzheimer's disease or any other form of dementia is one of the most challenging forms of in home care in Bethel, WA or any other city in the country. Most people would much rather keep their loved ones in the comfort of the family home rather than sending them to a nursing home or assisted living facility. The only problem with trying to provide this level of care, is that most people are not prepared for how emotionally, mentally, and physically challenging it can be. However, there is no reason why you should ever have to provide this type of care on your own.
While many of the in home care services in Bethel, WA can and do provide caregivers who know how to work with clients suffering from dementia and especially Alzheimer's disease, this is where they stop. Our caregivers are prepared to go much further than this. To be sure they are all highly trained and skilled in working with dementia patients, but this is not where their service end, rather it is just the beginning.
Our In Home Care Services in Bethel, WA Are There to Help You
We know how stressful caring for a loved one with any form of dementia can be. It can leave you feeling drained and ready to throw in the towel, it can also leave you with very little time to care for yourself, your family, or your house. Our care plans in Bethel, WA include caregivers who are trained not only to work with your loved ones but also to help out around the house with a number of routine homemaking tasks as well to give you a break and let you recharge your own batteries.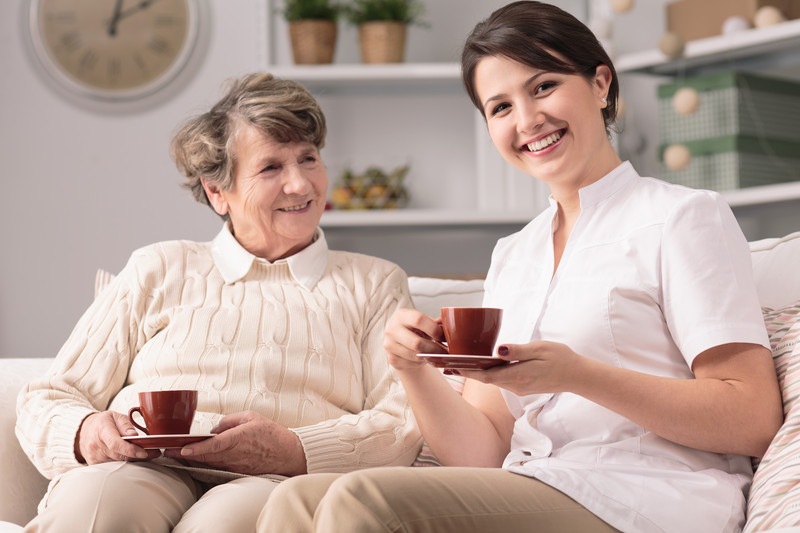 Contact Us Today For Care

When you are ready to find your elderly loved ones the finest in home care for those suffering from dementia, all you have to do is contact us at (360) 373-5678 At Comfort Keepers of Bremerton, WA our phones are answered 24/7 by skilled senior care advisors who can answer all of your questions and then schedule your free in-home care consultation where we can go over your loved one's needs and create a care plan just for them.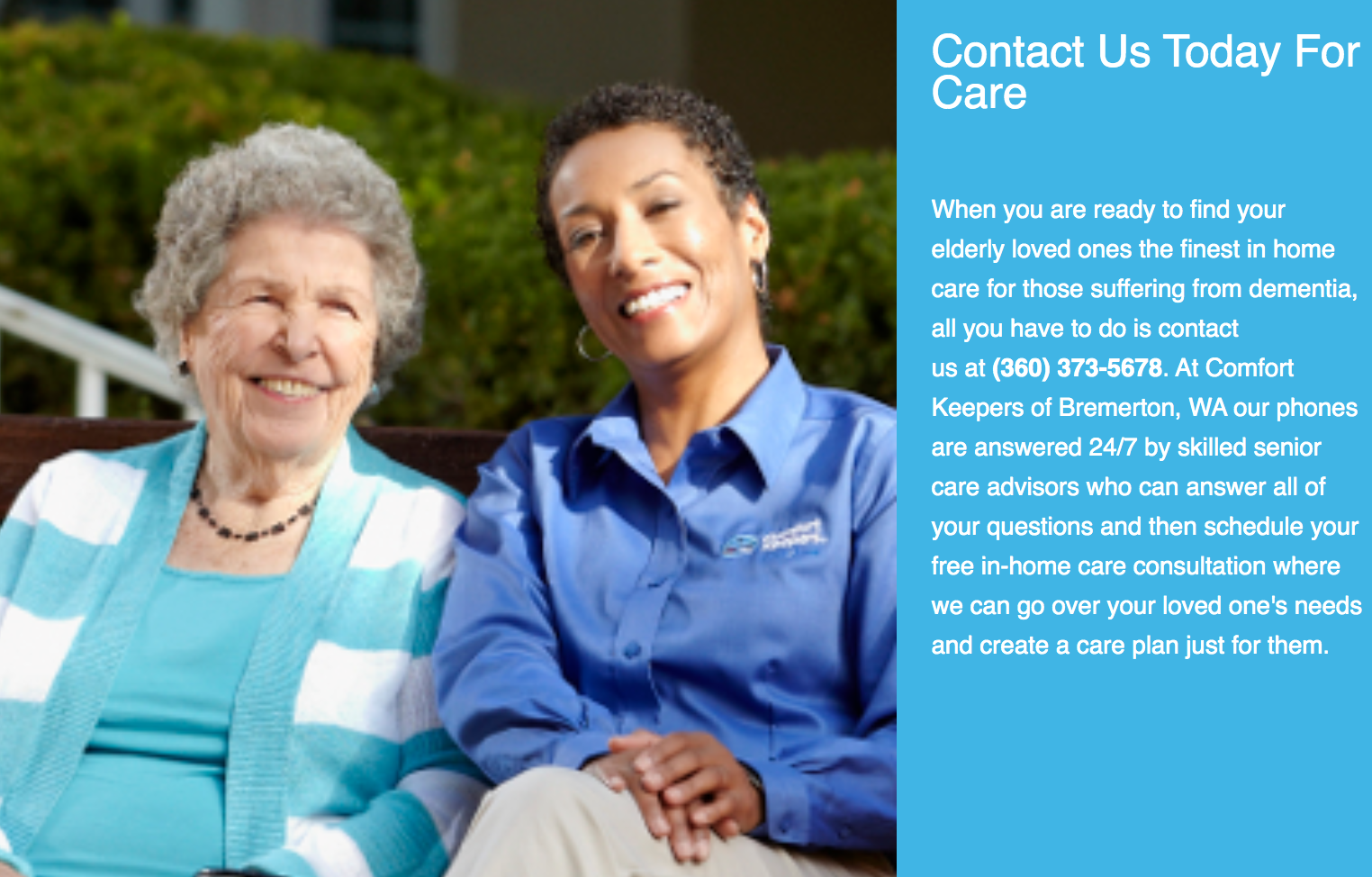 Comfort Keepers of Bremerton provides services to the following cities and neighborhoods in Kitsap County, Mason County & Pierce County:
Allyn, Artondale, Bainbridge Island, Belfair, Bethel, Breidablick, Bremerton, Brownsville, Burley, Central Valley, Chico, Crosby, East Port Orchard, Gig Harbor, Gilberton, Gorst, Grapeview, Hansville, Indianola, Keyport, Kingston, Lakeby, Manchester, Medowdale, Navy Yard City, Olalla, Parkwood, Port Gamble, Port Orchard, Poulsbo, Purdy, Retsil, Rolling Bay, Seabeck, Sheridan, Silverdale, South Park Village, Southworth, Suquamish, Tacoma, Tahuya, Tracyton, Union, Waterman, Wildcat Lake and more
3256 Chico Way NW, Bremerton, Washington 98312