Senior Care in Burley, WA
Comfort Keepers offer much more than just full time senior care in Burley, WA
It is a mistake to believe that the only type of senior care available is full time care. Comfort Keepers of Bremerton, WA understands that every senior is unique. Many seniors do not need full time care. Some seniors have family who want to help and other seniors may only need temporary care after surgery or illness. It is our goal to ensure that every senior who needs help can find the type of care that best fits their unique situation. For some that might mean full time care, but if you only need a few hours a week, then you should be able to have access to the same high-quality care that every senior does.
Part Time Senior Care
Not every senior needs a caregiver every minute of the day. For instance, perhaps you have no trouble with taking care of your own personal hygiene, but you are unable to lift anything and need help with chores around the house. Or perhaps your eyesight has cost you the ability to drive and you need help with transportation and errands. You certainly do not need full time care for these tasks, a few hours a week is all it would take to ensure that you are not isolated and have access to nutritious food and your prescriptions. Chores can be done in just a few hours a week as well. The advantages to bringing Comfort Keepers in instead of a housekeeper are having access to caregivers who understand your limitations and are there for you when and as you need them.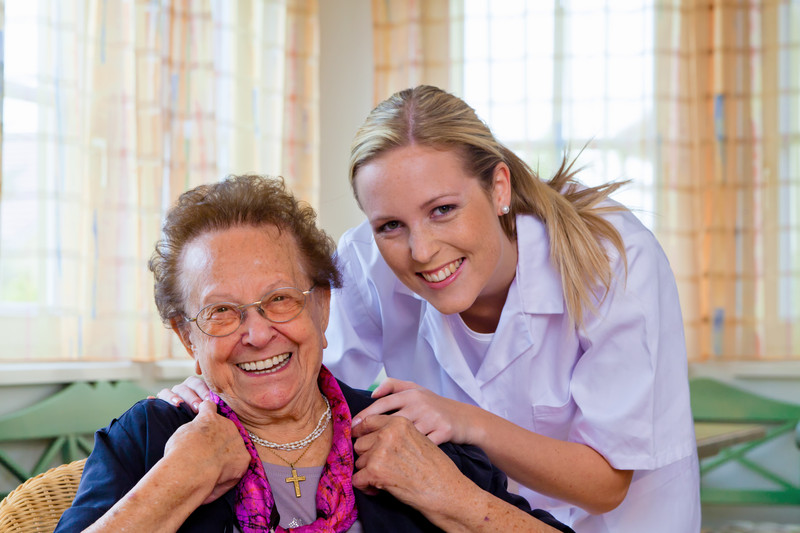 Loved ones are frequently cared for by their family because they want to ensure that they get the best possible senior care. But family also needs help from time to time, and this is where respite care can be an invaluable resource. If you just need a trusted caregiver you can call so you can take a break, then respite care is a perfect resource for you. Schedule respite care for as little or as much time as you need, and use that time to recharge, rebalance, or take care of the rest of the family.
Just because you might need a bit of help after an illness or a surgery to help you heal does not mean you will continue to need senior care as you have recuperated. Comfort Keepers offers transitional care in Burley, WA for seniors who just need someone there once they come home from the hospital. These caregivers are specially trained to ensure that you stay safe and have the best possible recovery.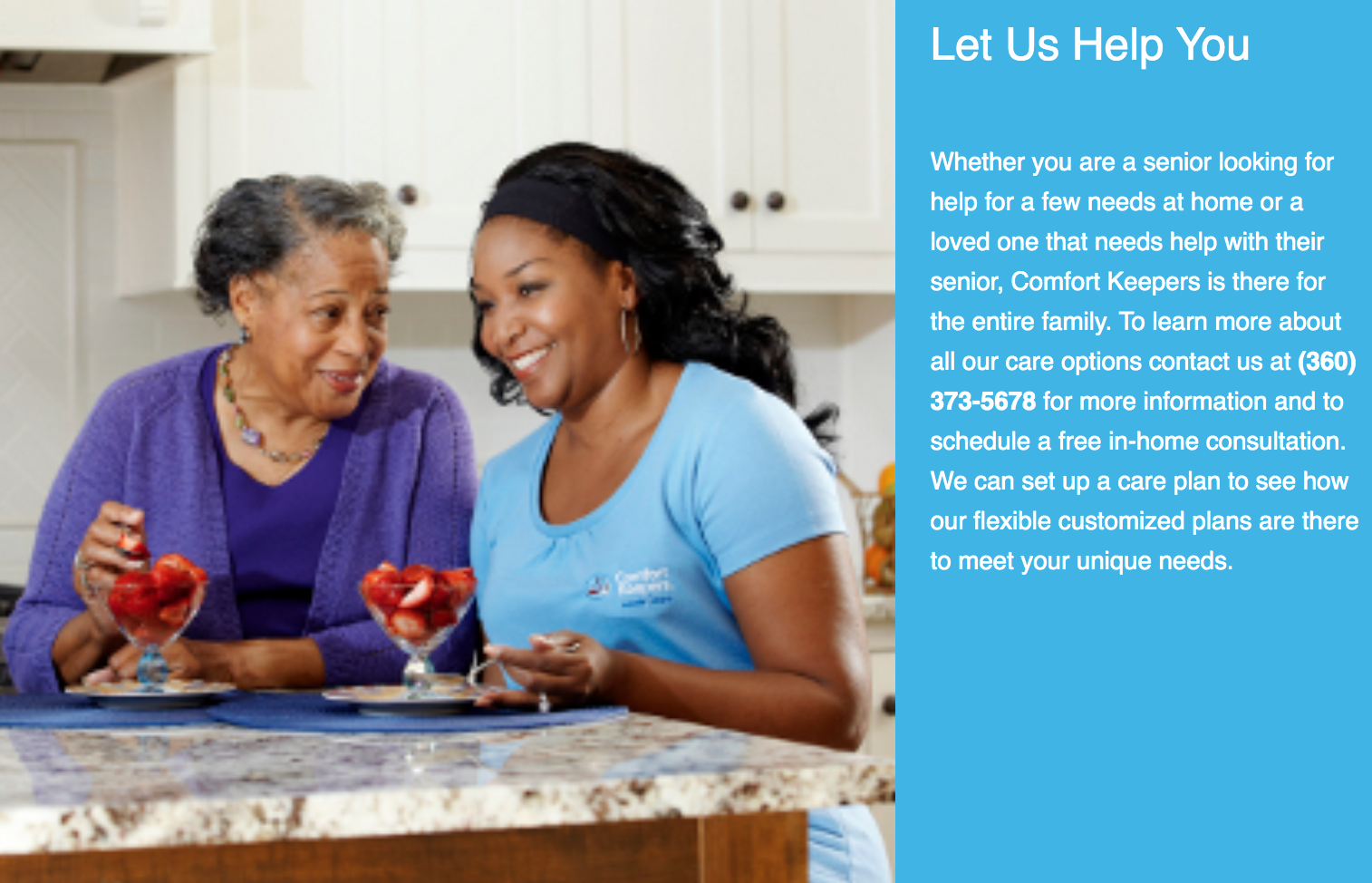 Comfort Keepers of Bremerton provides services to the following cities and neighborhoods in Kitsap County, Mason County & Pierce County:
Allyn, Artondale, Bainbridge Island, Belfair, Bethel, Breidablick, Bremerton, Brownsville, Burley, Central Valley, Chico, Crosby, East Port Orchard, Gig Harbor, Gilberton, Gorst, Grapeview, Hansville, Indianola, Keyport, Kingston, Lakeby, Manchester, Medowdale, Navy Yard City, Olalla, Parkwood, Port Gamble, Port Orchard, Poulsbo, Purdy, Retsil, Rolling Bay, Seabeck, Sheridan, Silverdale, South Park Village, Southworth, Suquamish, Tacoma, Tahuya, Tracyton, Union, Waterman, Wildcat Lake and more
3256 Chico Way NW, Bremerton, Washington 98312