In-Home Care for Seniors in Bremerton and Surrounding Areas

Comfort Keepers® of Bremerton offers a variety of customized senior in-home care services to meet the unique needs of each senior.

It's a daunting and heart-wrenching task trying to find home care solutions for an elderly parent or grandparent. You love them and want to avoid nursing homes or assisted living facilities. But you also know you and your family members can't provide 24/7 home health care. You have questions about eldercare costs, including how Medicare, Medicaid, and health insurance affects your options. This is where in-home support services from compassionate caregivers such as Comfort Keepers of Bremerton provides the right care solution for your loved one.

Every client has unique care needs and situations, so each Comfort Keepers® Bremerton office offers a full range of senior in-home care services to provide seniors with the right amount of support for independent living at home. Your care services program will be designed to each care recipient's specific needs, including everything from Alzheimer's and Dementia Care to Live-in Care to Respite Care options that can spell family caregivers for short periods of time.
Learn more about the wide range of senior care services we offer to elders

At Comfort Keepers Bremerton, our senior care is designed to meet a senior's unique care needs. Our caregivers focus their care not only on a senior's physical well-being, but, with Comfort Keepers, their social, mental, and emotional well-being are also nurtured and cared for. Whether your loved one needs assistance with grooming and bathing, or they need companionship and conversation, our in-home caregivers will be there to provide them with the care and support they need and deserve. At Comfort Keepers, our caregivers can provide care from a mere 60 minutes a week to up to 24 hours a day.

Above, you will find additional information on the many services we offer to senior's and their families in the Bremerton, WA area. You will find information on our Alzheimer's care, dementia care, respite care, end of life care and more. If you cannot find the information you are looking for above, contact us today. One of our senior care advisors would be happy to answer any of your questions or to schedule an in-home consultation for your senior loved one.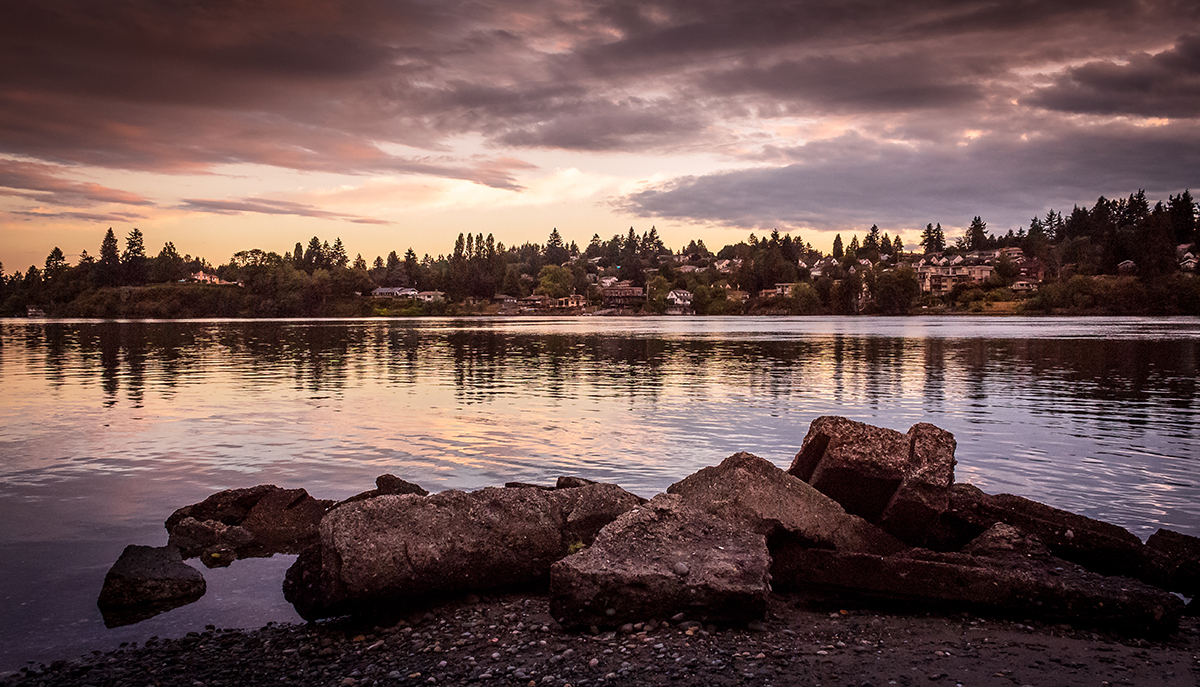 In-Home Care in Bremerton and Surrounding Areas

Comfort Keepers® Bremerton offers a variety of customized care services to meet the unique needs of each senior.

Every client has unique care needs and situations, so each Comfort Keepers® office offers a full range of in-home companionship and personal care services to provide seniors with the right amount of support for independent living at home.


Comfort Keepers Provides Leading In-Home Care To Seniors

Family members can breathe easy. Our care services program can help you if you are a family caregiver that needs assistance with your loved one. Whether it is an elderly parent or grandparent that needs care, our care coordinator will craft a unique plan that addresses the needs of your loved one specifically while being inclusive of the entire family. If you have any questions about our senior home care and in-home services, please contact us today.
The core of our in-home care plan revolves around non-medical home care for older adults from qualified caregivers that supports an elevation of spirit and brings peace of mind in the comforts of your own home, instead of an independent living facility.

Our clients get compassionate care from our team of expert home care providers in a wide variety of assistance with activities of daily living including:
Personal Care Services such as mobility assistance, bathing, grooming, and hygiene.
Companionship Care Services such as conversation, meal preparation, light housekeeping, incidental transportation, assistance with groceries and errands.
Long-term Care Solutions including medication reminders, Alzheimer's disease and dementia care, 24-hour or live-in care.
Bremerton In Home Care Assistance
Bremerton is a city in Kitsap County, Washington, United States. The population was 41,500 according to the 2018 State Estimate, making it the largest city on the Kitsap Peninsula. Bremerton is home to Puget Sound Naval Shipyard and the Bremerton Annex of Naval Base Kitsap.
A one hour ferry ride - or thirty minute fast ferry ride - from downtown Seattle, Bremerton is truly a beautiful City where guests enjoy the downtown Harborside area. It includes Kitsap Conference Center, two hotels, fine dining, coffee shops, cafes and the Port of Bremerton Marina with 220 permanent slips and 100 for visiting boaters. We invite you to enjoy a stroll through the Arts District, Puget Sound Navy Museum, USS Turner Joy, Boardwalk, Harborside Fountain Park and PSNS Memorial Plaza all located near the ferry terminal. Take a short walk across the Manette Bridge for more cafes and shopping. A few blocks north of downtown is Evergreen Rotary Park featuring the 9/11 Memorial and accessible playground. Gold Mountain Golf Course includes two 18 hole championship courses and disc golf is available at NAD Park. Its diversity has rewarded Bremerton with a thriving artistic and cultural community. Bremerton has nine unique neighborhoods with new affordable housing, excellent schools, 35 parks and many recreation programs. It will be easy to see why people are experiencing Bremerton and what a great place it is to live, work and play.
Who You Are
Are you currently a resident of Bremerton, with a loved one that needs some extra help? Have you taken on the responsibility of the primary care provider? Maybe you are prepared for this responsibility, or maybe this is totally out of your element. Regardless of your unique situation, tips, pointers, and a helping hand can make the world of a difference for both you and your loved one. Being a family member and a caregiver can be a stressful and taxing event. Home health care from Comfort Keepers may be the answer you and your family.
Who We Are and What We Will Do for You
Comfort Keepers of Bremerton is composed of a top-rated team of personal care aides which will provide you with assisted living services to uniquely benefit your situation. Our caregivers will quickly become companions to you and your loved ones and help you achieve the best quality of life possible. We provide various services from interactive caregiving to transitioning home services to in-home care. Our team is professional, caring, and committed to helping you enjoy everything Gladwyne's community has to offer! Please contact us for additional information.
Get the Help You Need Now
Acting as a caregiver and a loved one can be a challenging feat in my situations, but it can also be a very enriching experience. Let our team at Comfort Keepers ensure that this is a positive experience for both you and your family.
Paul Reviews Comfort Keepers of Bremerton
"Thank you so much for the assistance you gave us. We were at the end of our rope and didn't know who to turn to. We knew Dad didn't want to go to a nursing home, but we couldn't stay with him 24/7 and carry on with our lives. I was going to quit my job so I could stay with him when Comfort Keepers came into our lives. You were a Godsend."
Paul H.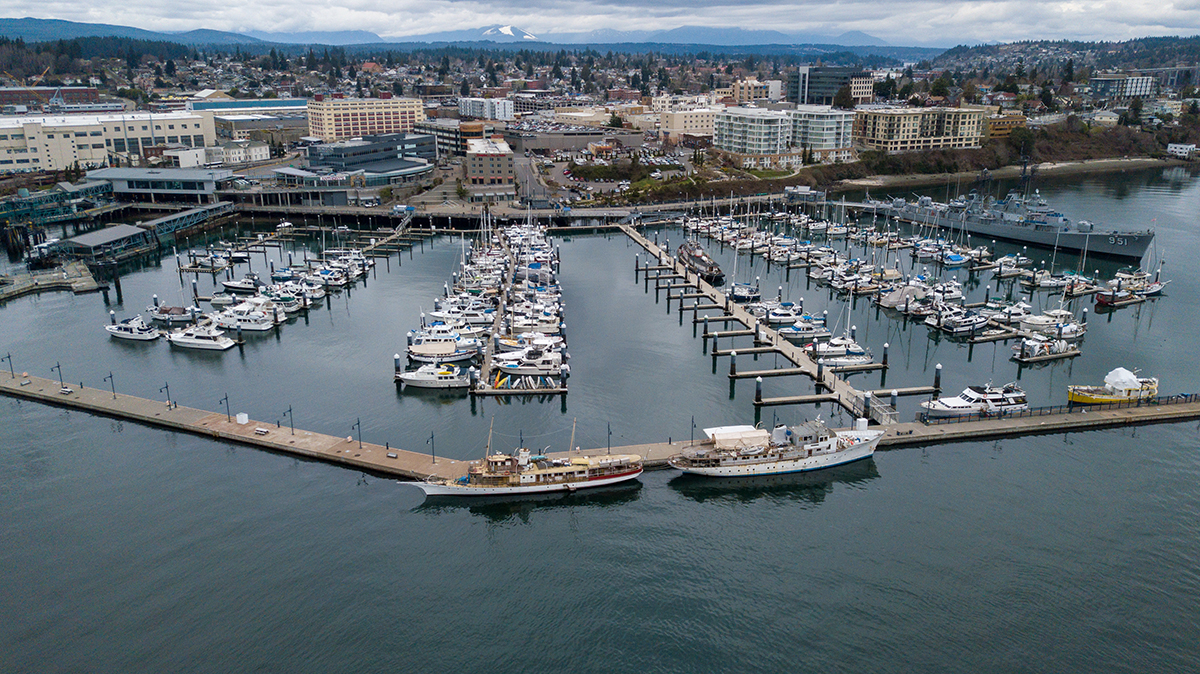 Comfort Keepers of Bremerton, WA in the Community
Some of our clients like to venture into town, and we help them with this. Grocery shopping is common but we take clients wherever they want to go. Lion's Park and Puget Sound Navy Museum are two destinations that they like to visit on a regular basis. We provide transportation, so our clients are always mobile.
We believe that giving back to the community is important. At Comfort Keepers we do this best by caring for our clients, but there is always more we can do. We support the Alzheimer's Association and help organize and devote time to the annual Kitsap Peninsula Walk to End Alzheimer's.
We also work with local hospitals, extended care facilities, and nursing homes to help our clients get the care they need. The Naval Hospital and Harrison Medical Center are two facilities that help many of our clients. We transport our clients to and from appointments and accompany them through their hospital experiences. We even provide rehabilitation and post-hospital-visit assistance.
Contact Us Today For Care

If you or a loved one needs senior care services or if you would just like more information, please contact us online or call us at (360) 373-5678. We can answer all of your questions and schedule a free in-home care consultation.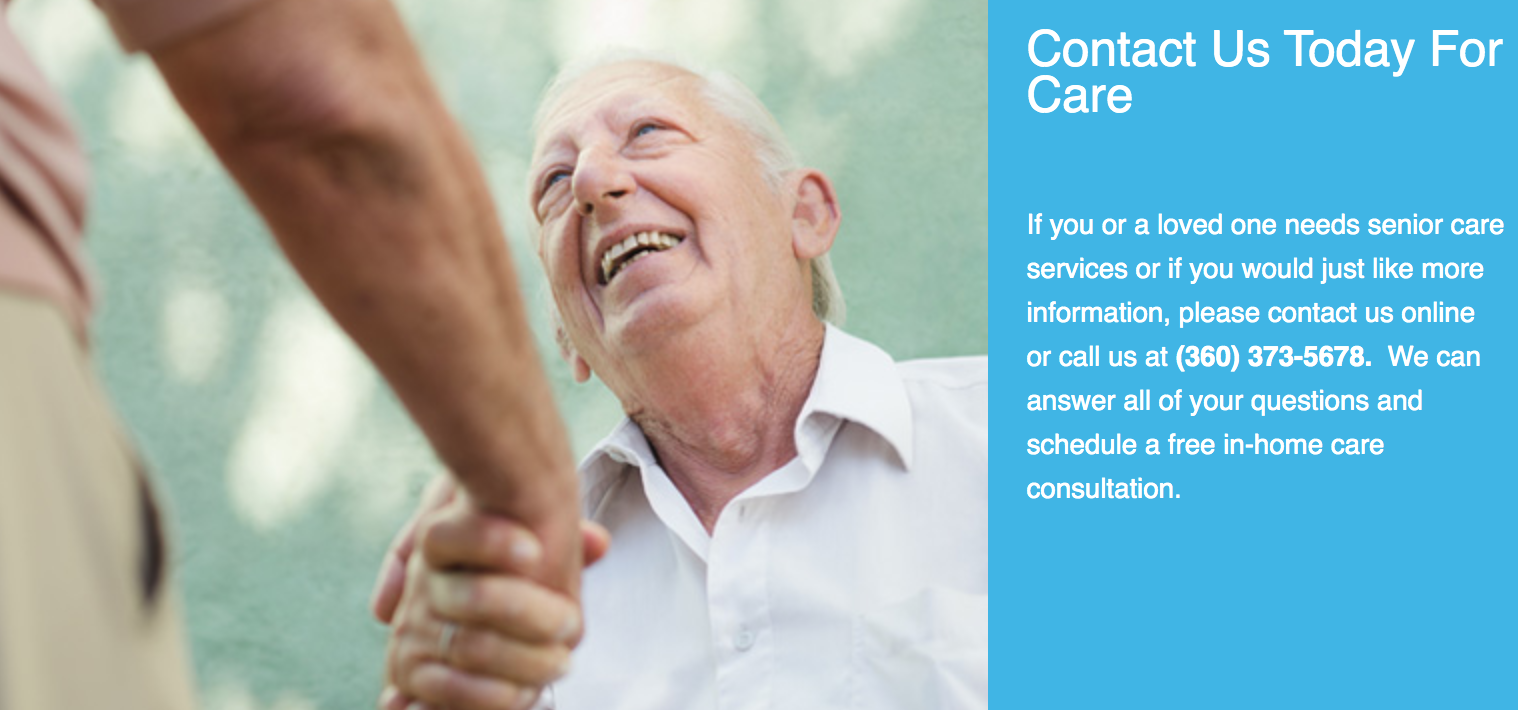 Comfort Keepers of Bremerton provides services to the following cities and neighborhoods in Kitsap County, Mason County & Pierce County:
Allyn, Artondale, Bainbridge Island, Belfair, Bethel, Breidablick, Bremerton, Brownsville, Burley, Central Valley, Chico, Crosby, East Port Orchard, Gig Harbor, Gilberton, Gorst, Grapeview, Hansville, Indianola, Keyport, Kingston, Lakeby, Manchester, Medowdale, Navy Yard City, Olalla, Parkwood, Port Gamble, Port Orchard, Poulsbo, Purdy, Retsil, Rolling Bay, Seabeck, Sheridan, Silverdale, South Park Village, Southworth, Suquamish, Tacoma, Tahuya, Tracyton, Union, Waterman, Wildcat Lake and more
3256 Chico Way NW, Bremerton, Washington 98312