Senior Caregivers of the Month from Comfort Keepers of Bremerton, WA
We recognize the senior caregivers that truly possess the heart of compassion for our clients in Bremerton, WA and Kitsap County
Earning the title of Comfort Keeper of the Month is no small feat. These compassionate and highly devoted senior caregivers are employees that have gone above and beyond their call to help seniors in the area. Comfort Keepers of the Month embody everything our brand stands for, including a big heart, the knack for creativity and resourcefulness, strong communication skills, patience, and flexibility. These important qualities must be demonstrated daily, in a way where our team places their client's priorities above all else.
Comfort Keeper of the Month Requirements
These Comfort Keepers embody a compassionate spirit. Going above and beyond for clients and being especially great to work with.
Hear From Comfort Keeper Michelle G.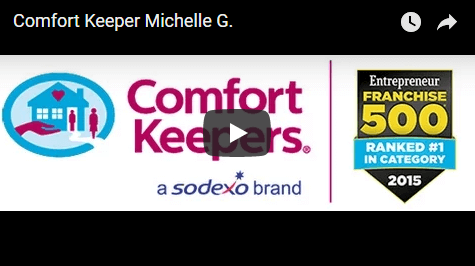 ---
Congratulations June 2020 Comfort Keeper of the Month! William P.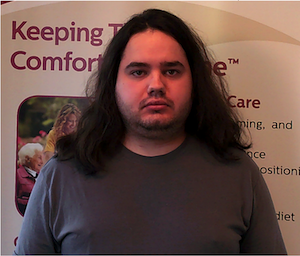 We are happy to name William our June Comfort Keeper of the Month!
Since joining our team Oct. 2019 William's big heart contributes to his thoughtfulness and understanding. He continues to make a warm impression with every client he encounters.
Williams communication with the office and his clients goes above and beyond expectations. He has endless patience and more importantly, he treats his clients as an individual, seeing not a diagnosis but rather the person behind it. This is evident in a survey done by a client's family member who wrote "Dad really looks forward to William's visits and is glad to have William there to drive him around every week, I really appreciate William".
We admire Williams strong work ethic and commitment to our clients as a Comfort Keeper. We are grateful to have him on our team!! 
Thank you, and congratulations!
---
Congratulations May 2020 Comfort Keeper of the Month! Helen L.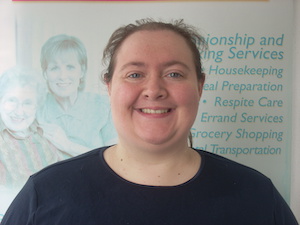 We are happy to name Helen our May Comfort Keeper of the Month! Since joining our team almost 6 years ago, Helen has proven to be a reliable, flexible, and dedicated Comfort Keeper.
Helen has been able to make bonds with her clients and works hard to meet their needs.  She always has her clients' best interest at heart. Helen communicates great with the office staff, always assuring the plan of care is updated.
Thank you Helen for your outstanding work ethic and for treating our clients with the dignity and respect they deserve. We are glad to have you on our
Comfort Keepers team. Congratulations!
Congratulations April 2020 Comfort Keeper of the Month! Alice C.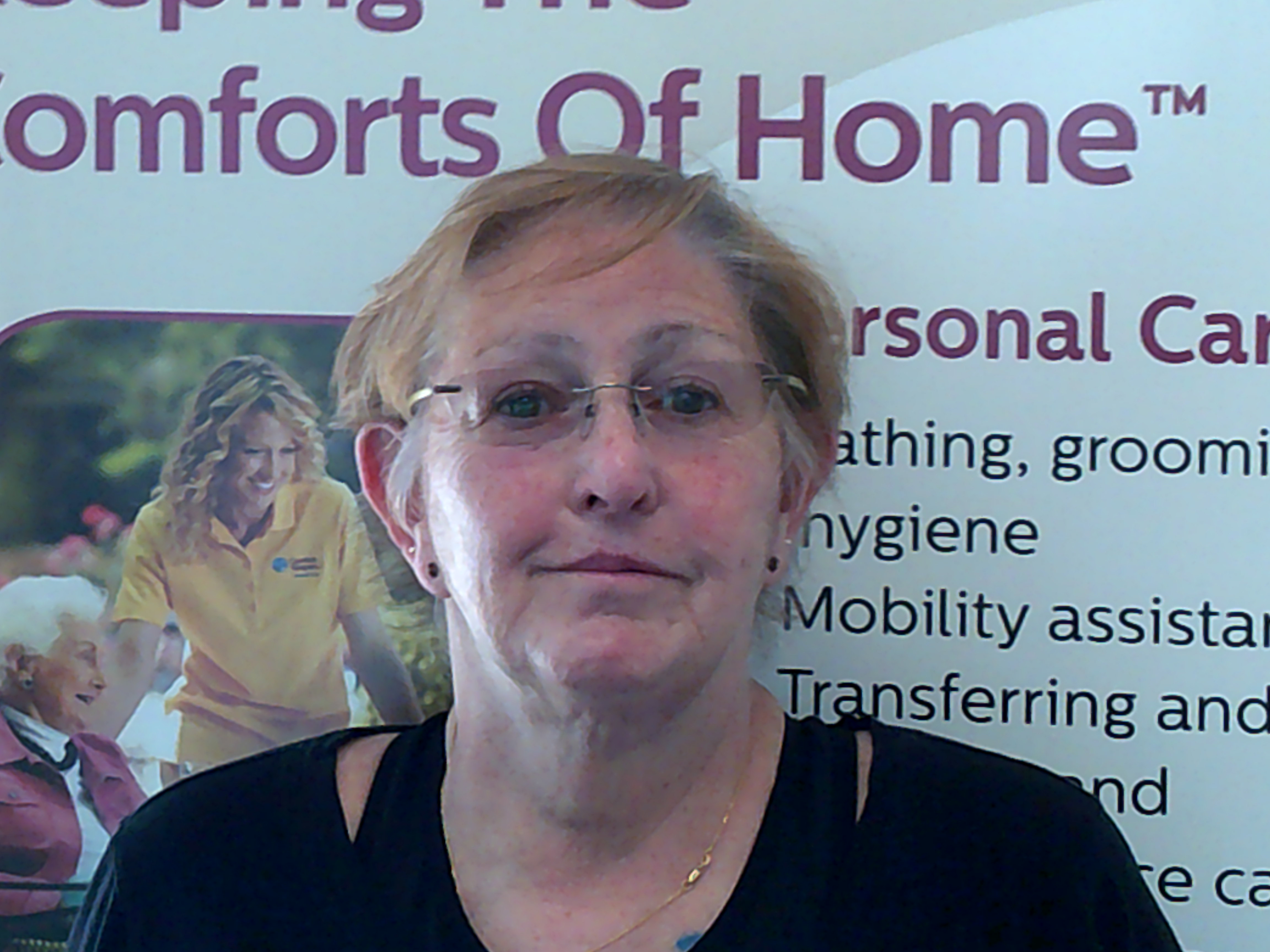 Alice first came to Comfort Keepers in 2008.  She took a break to focus on her career at Bangor. After 8 years, Alice decided that taking care of the elderly was something she missed and came back to Comfort Keepers part time.  
Her commitment to excellence is demonstrated through her attention to detail.  Alice is full of compassion and understands the needs of her client.  They have formed a special bond and we can see a difference in the clients' quality of life.
Congratulations Alice and thank you for your positive and professional attitude.  We deeply appreciate how you uphold Comfort Keepers mission by bringing happiness back into your clients' life.
Congratulations March 2020 Comfort Keeper of the Month! Peggy F.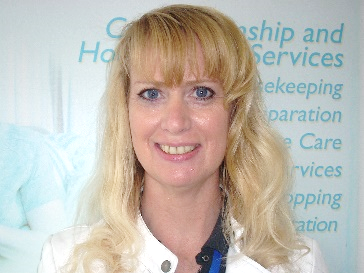 Peggy has been with Comfort Keepers for over 7 years and has been a stellar employee the entire time.  Peggy has taken on a broad range of clients and has excelled with each of them.
Peggy is always patient, kind and very mindful of her clients' needs.  She is dearly loved by each client and their family members for her compassionate and competent caregiving.
Peggy is a great example of responsibility, accountability, and great client service.  She exhibits our Core Values each and every day.  Thank you for your commitment to our team Peggy and Congratulations!
Congratulations February 2020 Comfort Keeper of the Month! Derek C.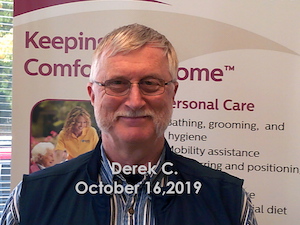 In the short amount of time since joining our team, Derek has gone above and beyond expectations to provide compassionate, personable, and great care to each of his Clients.
Derek is dependable and reliable and rarely misses a clock-in or clock-out.  He is flexible with his schedule and will cover shifts at any hour. His attitude is always "whatever the Client needs."
Derek's outgoing personality and sensitivity to provide the best possible care and comfortare very important characteristics to being a successful Comfort Keeper. Thank you, Derek and Congratulations!
Congratulations January 2020 Comfort Keeper of the Month! Alice K.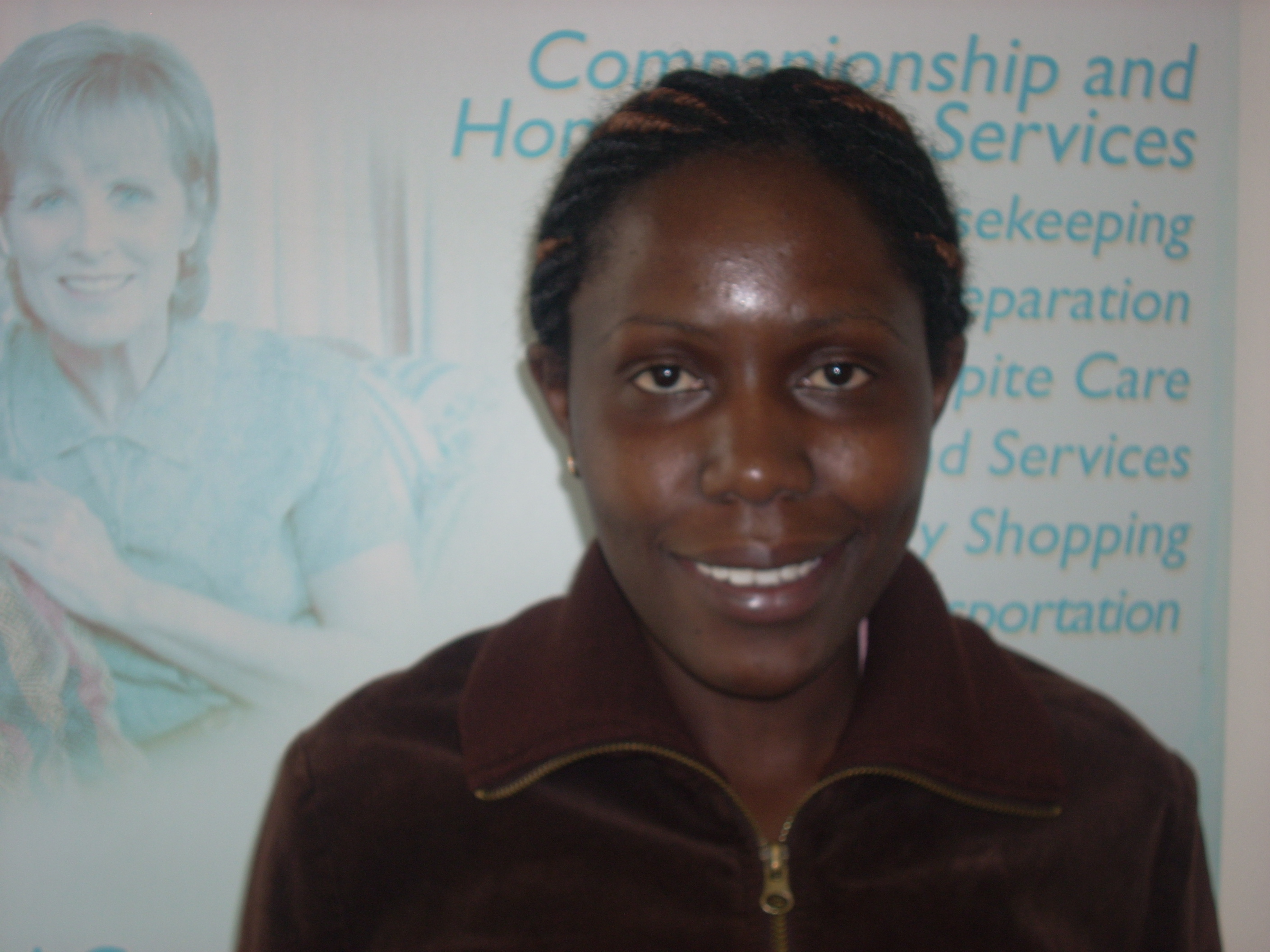 Alice has been with Comfort Keepers for over 5 years.  Since the beginning, she has gone beyond expectations to provide excellent home care to our clients.  Her calming demeanor and bright smile help ensure the clients that they will be provided with the best possible care.
Alice is one of our most diligent caregivers. Flexibility and Reliability are her strong suits.  We can count on Alice to pick-up last minute shifts with minimal notice or to be on stand-by for potential clients coming out of the hospital.
Thank you, Alice, for the wonderful job you do caring for our clients and respecting the boundaries and upholding the mission and vision of Comfort Keepers.  Congratulations!