The Rewards & Benefits Of Being A Senior Caregiver In Bremerton, WA
See how starting a career as a senior caregiver can help others as well as yourself
Those who live here will tell you that the west coast city of Bremerton, WA, is a great place to live, work, and enjoy retirement. Bremerton is currently the biggest city on the US Kitsap Peninsula. At the last census, the senior population was at around 12%, and 41% of those folks live alone. A further 49% of seniors live with close family. As the US elderly population continues to increase, the more demand there is for caregivers in local communities. Unlike the past, many older folks today get to age in the comfort of home, even when they become less mobile. Comfort Keepers of Bremerton, WA, plays a big role in helping folks to live at home and age with independence and dignity.
Here are just a few of the many great traits of a professional senior caregiver:
Shows great initiative and quick to respond to emergency situations
Passionate about their work and their client's wellbeing
Engaged and attentive listeners
Comfortable with all levels of care, including personal care
Why Become A Senior Caregiver
There are all kinds of jobs that require all sorts of skillsets. People who choose to dedicate themselves to helping others in their local communities are special. At Comfort Keepers we carefully select all our caregivers. This ensures they meet all the standards needed to provide excellent support for the elderly and their families. The personal rewards of a senior caregiver are hard to quantify. But those who work in the profession find it incredibly gratifying for all kinds of reasons.
This is not your average sit-down, 9-5 job. Nor is it repetitious work where you long for the shift to end and the weekends to arrive. Of course there's a salary, but caregiving is so much more than a paycheck. By caring for others you get to indirectly look after yourself. You benefit on physical, mental and spiritual levels. Estimates show that around 43% of all seniors today are lonely. This is especially the case for those who live at home alone. Companionship is just one of the many wonderful gifts a quality caregiver brings to the table in home care solutions. Good company works both ways—it's something that makes both parties feel good and appreciated.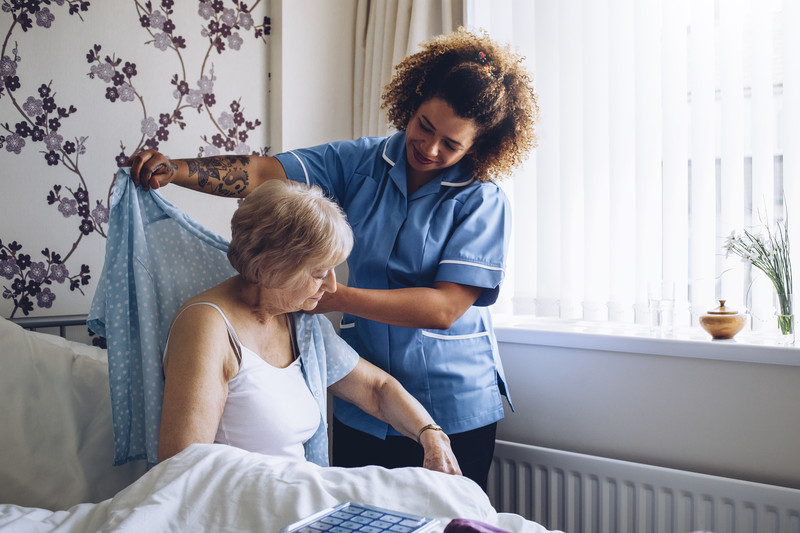 Other Spinoffs
A caregiver's duty and commitment is to the client and their families first and foremost. Despite this, those who embrace caregiving with Comfort Keepers in Bremerton will tell you that they get back as much as they put in. You also get to acquire knowledge and develop new skills. These are things that can carry over to other areas of life, including personal, social, and occupational.
Here's a short list of just a few of the spinoff offs of this rewarding career:
Despite the challengers, professional, senior caregivers love what they do
Get to form new, quality relationships with clients and their families
Improved physical performance and mobility
A career in professional caregiving also improves longevity
Develop and maintain a strong body and clear, rational mindset
Other people like you for what you do and who you are
There are plenty of opportunities for the right people at Comfort Keepers of Bremerton, WA. Contact us today for more details on how to become a senior caregiver. You can reach us at (360) 373-5678.

---
Comfort Keepers of Bremerton provides services to the following cities and neighborhoods in Kitsap County, Mason County & Pierce County:
Allyn, Artondale, Bainbridge Island, Belfair, Bethel, Breidablick, Bremerton, Brownsville, Burley, Central Valley, Chico, Crosby, East Port Orchard, Gig Harbor, Gilberton, Gorst, Grapeview, Hansville, Indianola, Keyport, Kingston, Lakeby, Manchester, Medowdale, Navy Yard City, Olalla, Parkwood, Port Gamble, Port Orchard, Poulsbo, Purdy, Retsil, Rolling Bay, Seabeck, Sheridan, Silverdale, South Park Village, Southworth, Suquamish, Tacoma, Tahuya, Tracyton, Union, Waterman, Wildcat Lake and more
3256 Chico Way NW, Bremerton, Washington 98312