Home Health Services & 24 Hour Home Care in Bremerton, WA
For those needing more extensive care, our home health services come with options for 24 hour home care
Bremerton, WA, is a fine US city set in the western part of Washington. Residents here get to enjoy lots of sunny weather and great local amenities. The senior population is around 12% according to the 2010 census. This figure is likely to be considerably higher at the next census, in 2020, as millions more US baby boomers turn 65. Almost 41% of Bremerton's seniors live at home alone—another figure that's set to rise in the near future. Comfort Keepers of Bremerton, WA, offers 24 hour home care for seniors who want to age in their much-loved homes, but need help getting by. In home health services were not always an option in the past, but it is now, and that's great news for the city's aging population.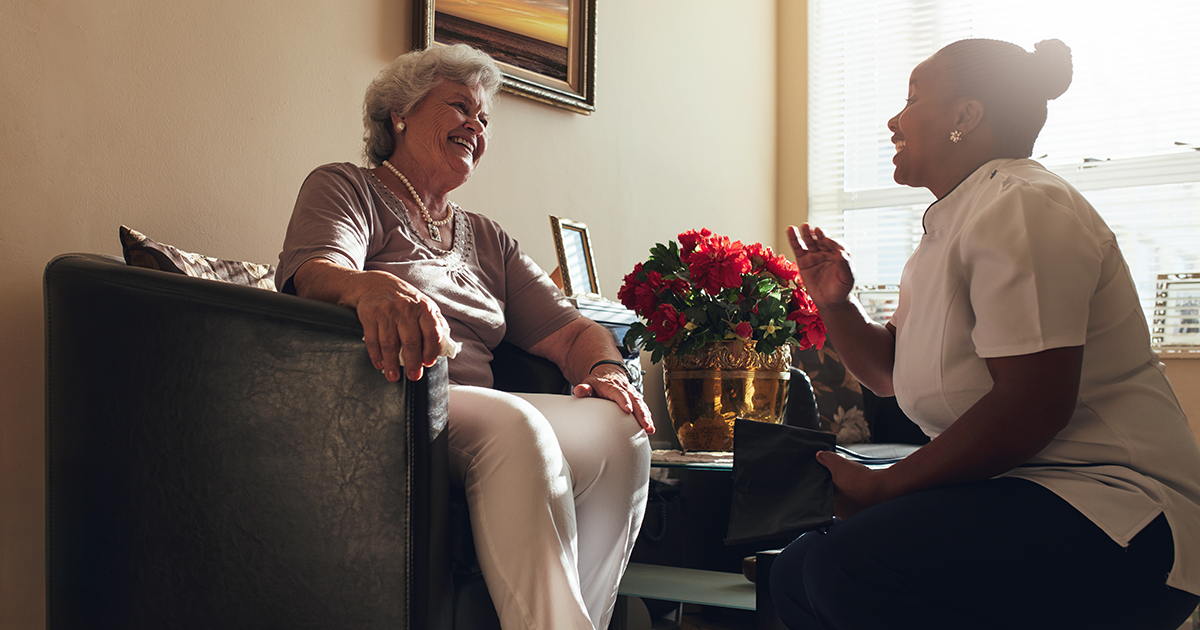 24 Hour Home Care
Do you have a senior loved one who could benefit from full-time home care services?
Residential care in familiar surroundings is far more effective than having a loved one or family member in a nursing home or other long-term care home or assisted living facility.
At Comfort Keepers based in Bremerton, WA we understand that your senior loved one may need around-the-clock, 24 hour home care services. Our 24 hr home care offering can help ensure that your loved one always has access to the companionship and personal care services that they need. As a leader in the home care industry, Comfort Keepers in-home care can assist with your senior loved one who may wander or sleepwalk, and need consistent monitoring throughout the day and night. Do not lose hope! Even if your senior loved one needs professional home health care we can help to keep them in the comfort of their own home.
Comfort Keepers in Bremerton, WA does not believe in a one size fits all care plan. We know that each senior has their own unique care needs, such as Alzheimer's care or Dementia care. Personalized care services are key to providing the best 24 hour home care to your loved one and our care providers craft a 24hr care plan that keeps your loved one's special needs at the forefront while giving you the opportunity to care for your family and maintain a proper work/life balance. Do you think your loved one could benefit from around the clock home instead senior care?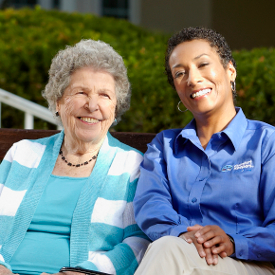 The Benefits Of Around-The-Clock Care

The three benefits 24 hour home care offers to seniors and their families include:
1. Improved living standards for the care recipient
2. having someone close by in the event of an emergency
3. Peace of mind for all concerned parties
24 Hour Home Care Plans For Families Seeking Home Health Services
At home health care can take on many forms. However, it's usually to help clients who need medical attention or supervision of some kind. All the caregivers at Comfort Keepers in Bremerton, WA, are qualified, compassionate and experienced. They understand just what it takes to provide high level, 24 hour solutions for seniors. Some of these duties may include:
Dementia care
Medicine management
Other home health services, contingent on clients needs
Light housework, running errands, meal prep, companionship, and chauffeuring could also be part of a customized care plan. When it comes to in-home care service and support, we understand what it takes. Comfort Keepers are experts at improving the quality of life of the care recipients and their immediate family members.
Comfort Keepers 24-hour Care versus Traditional Live-in Care Service
Comfort Keepers provides one-to-one 24/7 round the clock care for our clients. This achieves the same goal as a traditional live-in care provider but goes above and beyond standard live-in home care. By having a qualified care team working multiple shifts instead of one live-in caregiver working in 24-hour shifts, Comfort Keepers 24-hour care system provides broader coverage since a team can switch out members.
Contact us to schedule an in-home consultation and learn more about the good work we do for your loved ones, and how we can provide quality and loving 24-hour in-home care services to your loved ones.
Comfort Keepers is a home care company located in Bremerton, WA serves the communities of Bremerton and surrounding areas.
Trusted Home Care For Seniors in Bremerton, WA, and the Surrounding Areas
Comfort Keepers Offers a full range of home care options including in-home companionship and personal care services to support independent senior daily living at home 24 hours a day in Bremerton and the surrounding areas in Washington. If you are looking for 24-hour care for a loved one or family member and have questions about what it is like to have a home health caregiver work a 24hr homecare shift, contact one of our care coordinators. Comfort Keepers of Bremerton is a great company, a home care agency with the best home care solutions that focus on the well being and special needs of your loved one.
Contact us today and discover how we can help you or a loved one through 24 hour home care. One of our care coordinators will explain how clients get to age with dignity, in comfort, and with independence at home. Our free consultation is just a phone call away. You can reach Comfort Keepers of Bremerton, WA, at (360) 373-5678. We hope to hear from you soon!
Comfort Keepers of Bremerton provides services to the following cities and neighborhoods in Kitsap County, Mason County & Pierce County:
Allyn, Artondale, Bainbridge Island, Belfair, Bethel, Breidablick, Bremerton, Brownsville, Burley, Central Valley, Chico, Crosby, East Port Orchard, Gig Harbor, Gilberton, Gorst, Grapeview, Hansville, Indianola, Keyport, Kingston, Lakeby, Manchester, Meadowdale, Navy Yard City, Olalla, Parkwood, Port Gamble, Port Orchard, Poulsbo, Purdy, Retsil, Rolling Bay, Seabeck, Sheridan, Silverdale, South Park Village, Southworth, Suquamish, Tahuya, Tracyton, Union, Waterman, Wildcat Lake and more