Comfort Keepers Caregivers of the Month in Hillsboro, OR
Learn more about our trusted caregivers in Hillsboro, OR and the surrounding areas
Comfort Keepers Home Care is proud to present our caregivers of the month! We employ quality, compassionate people who are trained to keep your senior loved one safe and independent in their homes. We do our best to match our Comfort Keepers to each senior clients' likes and personalities so they are most likely to create a genuine, lasting bond.
Learn more about our caregivers of the month who we are proud to call part of the Comfort Keepers family!
---
Caregiver Recognition
Our caregivers love what they do and it's our honor to recognize them for their hard work. Read about our Caregivers of the Month below.
August 2023: Richard Berube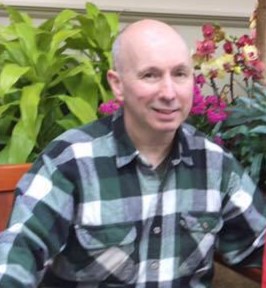 ---
April 2023: Alinda Meola
---
June 2022: Tami Allen

We chose Tami Allen as Comfort keeper of the month for June as she is a very loyal longstanding employee. She is currently still providing high quality care to her clients while spending most of her day riding a bus to get there. She goes above and beyond to make sure all the clients she can, have exceptional care and always have somebody there to care for them She is amazing.
---
May 2022: Juliana Bravo

We chose Juliana as Comfort Keeper of the month for May as she is very Outgoing, Highly requested, and a Superstar! She is willing to pick up shifts when the need arises and take last-minute shifts for us and the other staff. We can always count on her!
---
April 2022: Mohamed Mohamed
We chose Mohamed as Comfort keeper of the month for April because since the first day of employment he has been a Rockstar. Always helping where needed and covering for others when they need it. He is amazing with all the clients and staff and we are lucky to have him!
---
For more information about our caregivers or the care services we provide in Delta, CO or the surrounding areas, please contact us online or call us today.