Meet Our Personal Caregivers in Hillsboro, OR
Our personal caregivers are screened for empathy in order to improve the quality of life for seniors living in Hillsboro, Beaverton, Cornelius, Forest Grove, and the surrounding area
Do you have an aging loved one who is having difficulty living on their own but are unsure of what to do? At Comfort Keepers, we are aware of the critical role a personal caregiver plays in ensuring the safety and well-being of a loved one who requires ongoing or specialized care. To help the elderly maintain their independence, sense of community, and general health, we carefully screen and educate our home care staff across the nation. We offer a range of services to seniors, including meal preparation and transportation to and from doctor's appointments.
Get started with our home care agency today by calling us at (503) 558-2699.
---
Learn More About Our Team
Our team is not only trained and skilled in infection prevention, but they can also provide a wide range of senior care services like creating a safe home setting, preparing meals, personal assistance, and errand and shopping assistance for your loved one. To make certain that a caregiver is eligible, we've taken the following steps:
Our team has to go through a comprehensive interview process that involves a national background check and personal and professional references.

Empathy is checked on every single person.

Everyone has been qualified to offer the highest quality of care services to seniors and other individuals who need assistance at home.

Each service provider is partnered with a client who shares their interests.

Our agency ensures that everyone is licensed, bonded, and insured.
---
Caregiver Recognition
We are proud to share that this year's Comfort Keeper Of The Year is one of our very own: Alinda Meola! Alinda was chosen as a National Kristina Butler Comfort Keeper of the Year. Alinda goes above and beyond the call of duty, takes pride in helping our seniors thrive, and makes a difference in her clients' lives. Having Alinda on our team is a matter of privilege for us.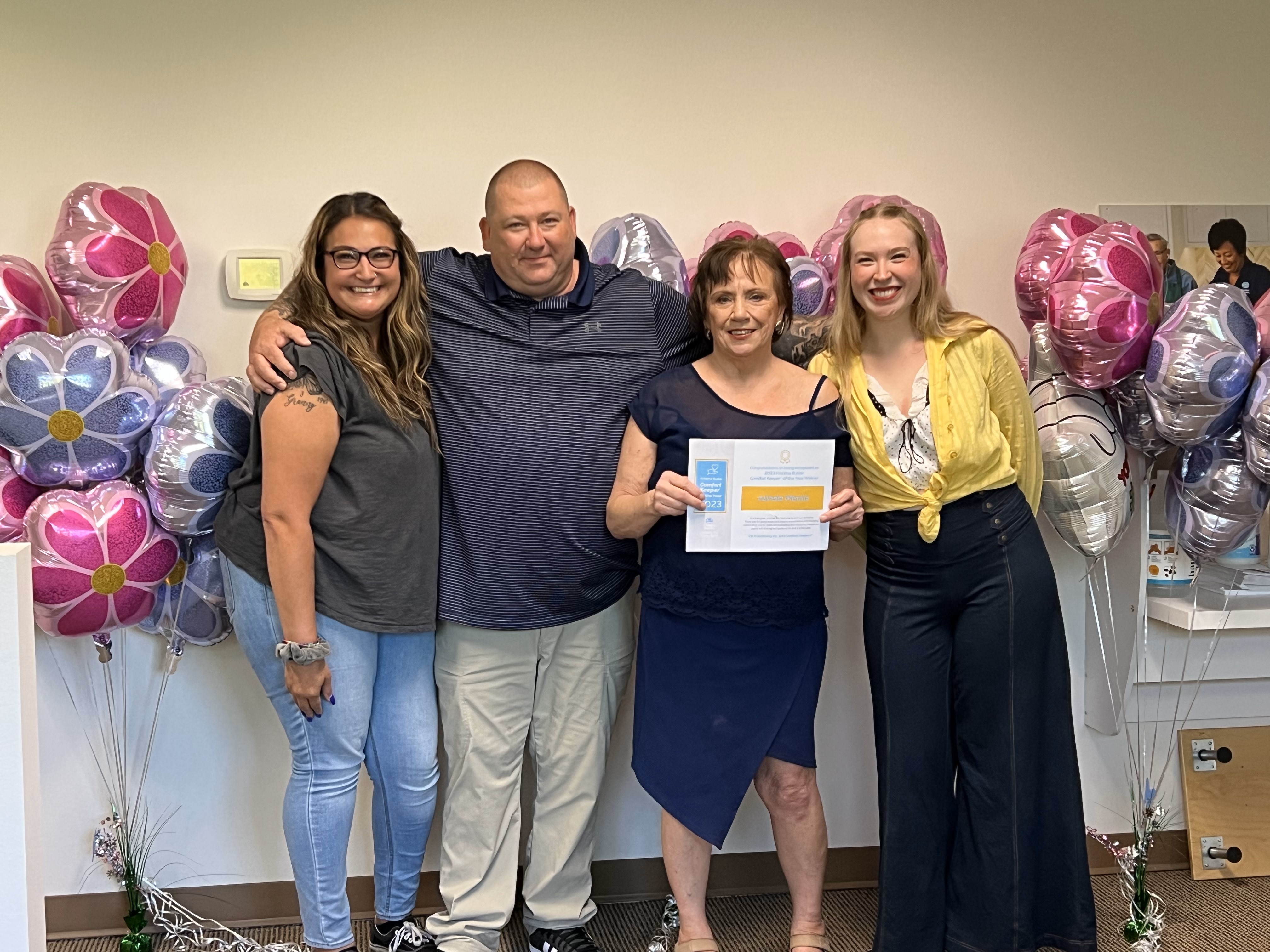 Our caregivers love what they do and exemplify the type of care we outlined above. It's our honor to recognize them for their hard work. Read about our Caregivers of the Month here.
---
How We Utilize Interactive Caregiving
Our Interactive Caregiving philosophy places a premium on caring for the complete person. It's a holistic approach that considers the mind, body, soul, and overall well-being of the individual. Instead of only doing things for your loved ones, we make the most of every opportunity to do things with them. This idea has been shown to increase seniors' feeling of purpose and control, as well as convert mundane jobs into memorable experiences. This allows caregivers and clients to form enduring connections and gives them a sense of purpose.
We use technology to assist seniors to stay in touch with family and appreciate memories. Furthermore, Interactive Caregiving means that our caregiver assesses your senior's health and keep family members informed at all times.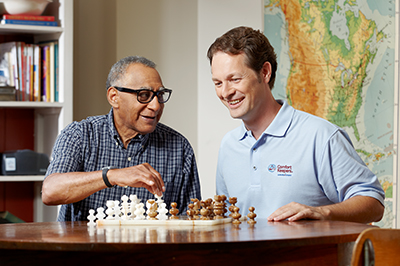 ---
Learn More About Our Caregivers Today
To learn more about the wonderful caregivers we employ throughout Hillsboro, Beaverton, Cornelius, Forest Grove, and the surrounding areas, please contact us today. Our experts would be glad to answer any questions you may have and set up a complimentary consultation for you and your loved one. Click one of the icons below to get started with our personal caregivers!