Senior Care Agency in McMinnville, OR
Find out more about the services our senior care agency offers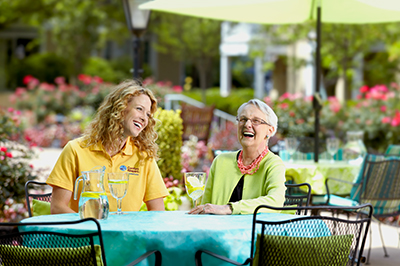 When your loved one needs home care in McMinnville, OR, our senior care agency is here to help. Whether it is transitioning home from the hospital, providing daily care for Alzheimer's Disease or dementia, or just giving the primary caregiver a break for a while, we have skilled, caring people who can fill the need. We help with medication reminders, bathing, dressing, meals, and provide companionship and engagement in activities with clients for a more fulfilling lifestyle.
Caregivers from our senior care agency can accompany your loved one to doctor or physical therapy appointments, to shop for groceries at Roths on SW Baker Street, to get a haircut at Panache on NE Baker Street, or to have lunch or play a game of pinochle at the McMinnville Senior Center in Wortman Park. Keeping clients active and engaged to the best of their ability is important to us, whether it is taking them around town, reminiscing over photographs, or just enjoying a stimulating conversation.
Call our senior care agency in McMinnville, OR, today at (503) 558-2699. We'll be happy to answer any questions or to set up a free in-home consultation.