Home Care Aide in Woodburn, OR
Discover how a home care aide can help your loved one have a higher quality of life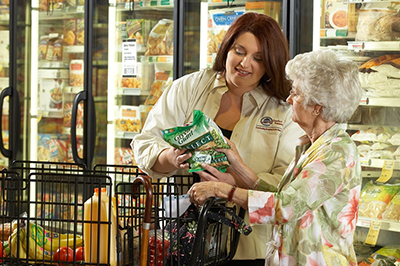 When your loved one needs care in Woodburn, OR, a Comfort Keepers home care aide can help. Whether it is transitioning home from the hospital, providing daily care for Alzheimer's Disease or dementia, or just giving the primary caregiver a break for a while, we have skilled, caring people who can fill the need. We help with medication reminders, bathing, dressing, meals, and provide companionship and engagement in activities with clients for a more fulfilling lifestyle.
A home care aide can accompany your loved one to doctor or physical therapy appointments, to go grocery shopping at Crossroads Market on North Pacific Highway, to get a haircut at the Perfect Look Salon on North Arney Road, or to go on a shopping trip to the Woodburn Premium Outlet mall. Keeping clients active and engaged to the best of their ability is important to us, whether it is taking them around town, reminiscing over photographs, or just enjoying a lively conversation.
Find out how a home care aide can make a difference in your loved one's life. Call the Woodburn, OR, Comfort Keepers team today at (503) 558-2699 to schedule a free in-home consultation.