Care For Seniors in Newberg, OR
We provide compassionate care for seniors every day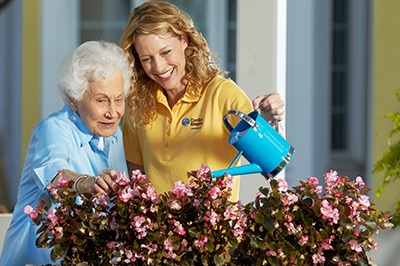 Providing reliable care for seniors in Newberg, OR, is a priority of Comfort Keepers. We can provide seniors with anything from a few hours of care a week to full-time 24 hour in-home care and companionship. We encourage seniors to stay active and engaged, so we help keep them involved in hobbies and activities they love.
As part of our senior care, we can accompany your loved one to doctor appointments or testing at the Providence Newberg Medical Center on Providence Drive, to play bingo or attend a book club meeting at the Chehalem Senior Center on West Foothills Drive, or to grocery shop at Naps Thriftway on East First Street. We help keep your loved one active and fulfilled.
Call your local Comfort Keepers team today at (503) 558-2699. Schedule an in-home consultation in Newberg, OR, to see for yourself what makes our care for seniors industry-leading.