Dowagiac, MI
Cass County, MI
Cassopolis, MI
Paw Paw, MI
New Buffalo, MI
Hartford, MI
Mattawan, MI
Baroda, MI
Sawyer, MI
St. Joseph, MI
South Haven, MI
Gobles, MI
Berrien Center, MI
Lawton, MI
Buchanan, MI
Decatur, MI
Benton Harbor, MI
Berrien County, MI
Bangor, MI
Watervliet, MI
Sodus Township, MI
Niles, MI
Van Buren County, MI
Covert, MI
Coloma, MI
Stevensville, MI
Bridgman, MI
Berrien Springs, MI
In Home Care in New Buffalo, MI
Comfort Keepers of St. Joseph, MI's In Home Care In New Buffalo
Finding just the right affordable in home care service for your aging parents in New Buffalo, MI can be a daunting task, especially when you are not completely sure what type of care your elderly loved ones need. To make things even more challenging, it's likely that your loved ones do not like the idea of relying on a caregiver to provide them with help doing things they have been doing all their lives. At Comfort Keepers, we understand that growing older and losing abilities is a delicate situation. That's why we've developed one of the most flexible care programs for seniors out there.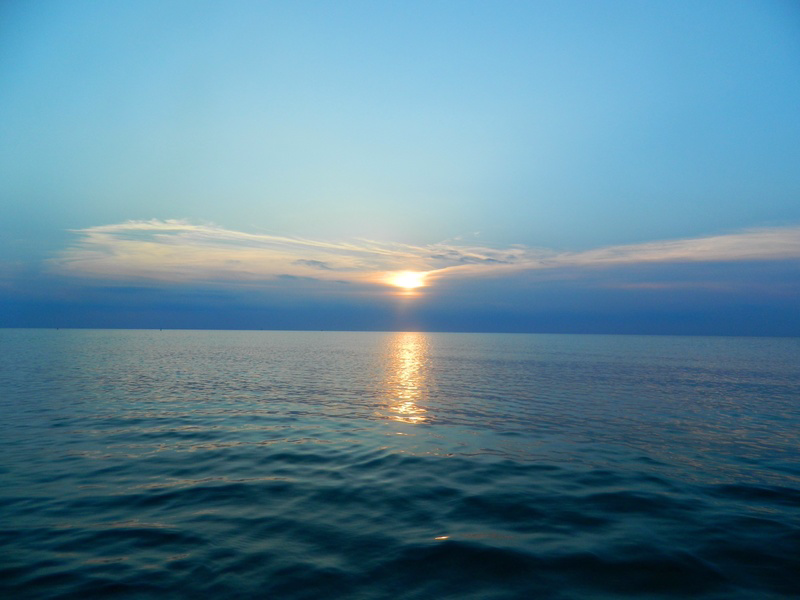 Our goal is to provide your loved ones with a broad spectrum of in home care services designed to meet their needs and help them in a way that is most comfortable for them. Your loved ones' care plan can be adjusted to meet their needs as they change due to age or declining physical or mental health at any time. At no time do we or our caregivers want you or your loved ones to feel as though our caregivers are trying to take over and cause their clients to feel as though they are giving up their independence or sense of dignity. Instead, we are here to help them continue to live as independent a life as possible in the comfort of their own home, while receiving the care that they need to achieve that. Our in home care is a wonderful alternative to a nursing home that many seniors are grateful for.
Our In Home Care in New Buffalo, MI Covers a Wide Range of Services
Unlike many other in home care services in the New Buffalo, MI area, our caregivers are trained and prepared to provide their clients with a wide range of homemaking and personal care services in the family home. The best way to find out more about the many services we have to offer is to contact us and set up an individual and completely free in-home consultation with one of our Senior Care Advisors. You can also view our safety and Alzheimer's and Dementia care services pages and to learn more about those specific services.
---
A few of the services we offer include:
Transportation to and from doctors appointments, stores, community events, and more
Basic housekeeping tasks, such as vacuuming, dishes, and more
Meal preparation, including making nutritional meals according to doctor's guidelines
Hygiene assistance, such as toileting and bathing
Companionship, such as playing games, going on walks, looking through scrapbooks, etc
Interactive and Customized Caregiving
At Comfort Keepers, all of our services are customizable. We realize that each of our clients is a real person with individual needs, wants, and hobbies. Our caregivers take the time to really get to know their clients and meet their needs. Some of the ways that our caregivers have come to better know our clients are going on long walks around the neighborhood together, listening to their favorite music with them, or looking through their family photo albums and reminiscing with our clients. We focus on maintaining the best quality of life possible for each of the seniors that we work with, and companionship is a great way to do that. This is one of the many reasons that families in New Buffalo choose Comfort Keepers for their in home senior care.
Respite Care
We understand that many family members care for their aging parents themselves. This is fulfilling work, but it can also be difficult. Elderly family members require round the clock care, which can be draining. If you need a break from caring from your family member, we completely understand. That's why we offer a respite care service. We can care for your family member for a few hours a week so you can take care of yourself, or longer periods of time so that you can take a longer break or vacation. We will treat your family member with the utmost care, so you can rest assured that they are safe while you're away. Our respite care services can be scheduled regularly or on a one-time basis to meet your needs.
If your elderly loved one is in need of in home care in New Buffalo, our Comfort Keepers are ready to help! Give us a call at (269) 556-9999 to learn more!
---
Not Sure What Care You Need?
Those interested in learning more about Comfort Keepers of New Buffalo, MI, and our home care services may contact one of our knowledgeable caregivers to schedule a free, no-obligation consultation. During this session with a professional caregiver, your loved one's needs, circumstances, interests, and desires will be explored. This will allow us to create a care plan tailored to their unique needs, personality, and lifestyle. To get started, contact our senior care team using one of the options listed below.