Dowagiac, MI
Cass County, MI
Cassopolis, MI
Paw Paw, MI
New Buffalo, MI
Hartford, MI
Mattawan, MI
Baroda, MI
Sawyer, MI
St. Joseph, MI
South Haven, MI
Gobles, MI
Berrien Center, MI
Lawton, MI
Buchanan, MI
Decatur, MI
Benton Harbor, MI
Berrien County, MI
Bangor, MI
Watervliet, MI
Sodus Township, MI
Niles, MI
Van Buren County, MI
Covert, MI
Coloma, MI
Stevensville, MI
Bridgman, MI
Berrien Springs, MI
Top-Rated Senior Care Services In Paw Paw, MI
It's hard when your aging parent or loved one reaches the stage in life where they need a higher level of care than they are currently receiving. It can be an especially difficult choice if they don't want to go to a nursing home or leave their home in Paw Paw, but no family members are able to take on the responsibility of part- or full-time care or even live in the Paw Paw area. That's where Comfort Keepers, an affordable home care agency for seniors, comes in. Comfort Keeper's in home care allows seniors to receive the care that they need from a trusted caregiver in the comfort of their own home. We offer varying levels of care, from short-term respite care, to a few hours a week, to round the clock care. We don't offer medical care, but we can do everything else for your loved one, from helping them bathe and use the toilet, to preparing meals that meet their nutritional requirements, to driving to the senior center for socialization with their peers. You can't be with your senior all the time to help them with everything they need, but we can.
In order to pro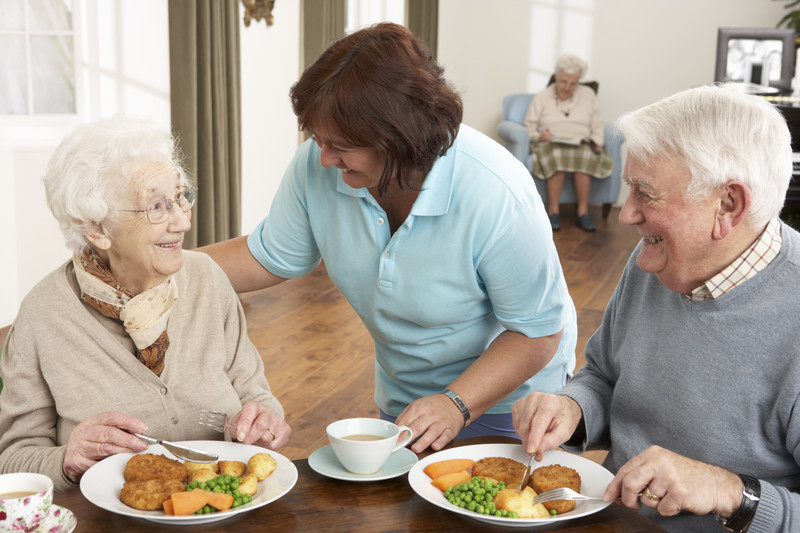 vide exceptional in home senior care, our well-trained and compassionate caregivers focus on basic responsibilities and a number of superior services. Some of the services that separate Comfort Keepers of St. Joseph, MI from other senior care providers include Interactive Caregiving, transportation, end of life care, and companionship. We understand that each of our clients is a real person with feelings, needs, and different tastes and hobbies. We treat each and every client like the individual they are, not just a checklist of tasks to be crossed off. At the end of the day, caregivers from Comfort Keepers make sure that all a client's needs are met, including social needs. Not many other caregivers care about their clients emotional and social welfare the way we do at Comfort Keepers St Joseph.
Interactive Caregiving is one way that caregivers from Comfort Keepers encourage a high activity level. Interactive Caregiving focuses on helping seniors remain physically active, mentally active, and socially active. In order to keep clients active physically, caregivers make sure they move around often by facilitating activities such as taking walks around the community. Since it is important for aging seniors to remain mentally active, caregivers like to help them with puzzles, chat with them, and participate in mentally challenging hobbies like chess. In order to fulfill their social needs, caregivers genuinely care about their clients and interact with them, instead of just taking care of their assigned tasks and leaving. Caregivers also bring aging adults out into the community and encourage them to spend time with other seniors.
Caregivers focus on companionship, as they realize that aging adults who have someone to talk to have something to look forward to every day. Caregivers like to converse with clients, listen to what they have to say, and take part in activities together. Many family members who want their aging loved ones in Paw Paw to enjoy their golden years to the fullest choose to work with a caregiver from Comfort Keepers who can provide in home care around the clock and meet all of their basic needs, not just the physical ones.
Finding the right care can be especially tricky if your loved one has been diagnosed with a disease like dementia or Alzheimer's.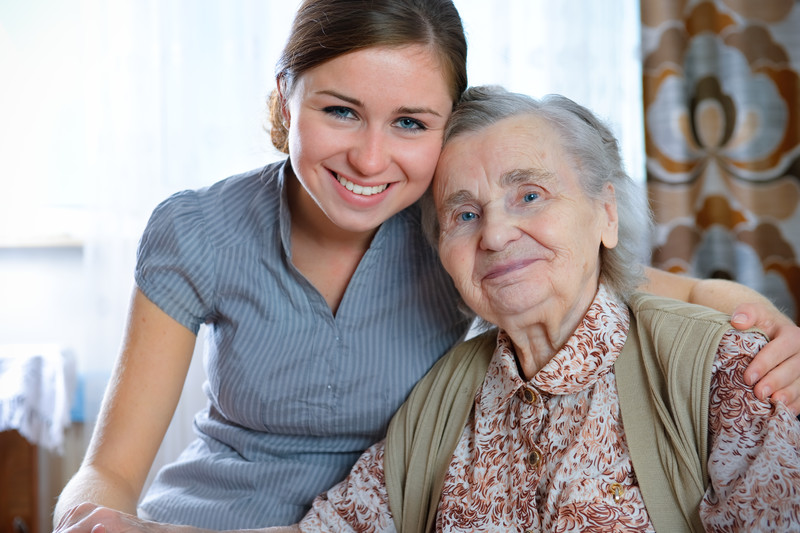 Comfort Keepers caregivers are trained and experienced in assisting seniors with these challenges. Our home care in Paw Paw, MI has been designed to help ease the burden and make it possible for your loved one with memory loss to continue enjoying the comforts and safety of being at home instead of in a nursing home or assisted living facility.
Caregivers offer end of life care, as part of their in home care and are able to provide assistance to aging seniors as long as possible. Family members who don't want their aging loved ones to be moved into a nursing home often choose to work with a caregiver from Comfort Keepers, as they will be able to allow aging seniors to stay in the comfort of their home. Caregivers are able to provide incontinence care, assistance with moving around the house, and feeding assistance to clients who need it.
---
Not Sure What Care You Need?
Those interested in learning more about Comfort Keepers of Paw Paw, MI, and our home care services may contact one of our knowledgeable caregivers to schedule a free, no-obligation consultation. During this session with a professional caregiver, your loved one's needs, circumstances, interests, and desires will be explored. This will allow us to create a care plan tailored to their unique needs, personality, and lifestyle. To get started, contact our senior care team using one of the options listed below.