Dowagiac, MI
Cass County, MI
Cassopolis, MI
Paw Paw, MI
New Buffalo, MI
Hartford, MI
Mattawan, MI
Baroda, MI
Sawyer, MI
St. Joseph, MI
South Haven, MI
Gobles, MI
Berrien Center, MI
Lawton, MI
Buchanan, MI
Decatur, MI
Benton Harbor, MI
Berrien County, MI
Bangor, MI
Watervliet, MI
Sodus Township, MI
Niles, MI
Van Buren County, MI
Covert, MI
Coloma, MI
Stevensville, MI
Bridgman, MI
Berrien Springs, MI
In Home Care in Coloma, MI
The best in home care in Coloma, MI comes from Comfort Keepers of St. Joseph, MI
You may know one thing: your aging relative doesn't want to live the rest of their life in a nursing home. This means your choice is easy, right? You just need a reputable care service to provide care for your elderly loved one in the comfort of their own home. However, with so many different in home care agencies in Coloma, MI for you to choose from, making the right choice can seem virtually impossible. So, what should you be looking for in an elderly care service? There are several very important issues you must consider as you seek out the best possible in home care service. Professionalism and reputation should be at the top of your list. Comfort Keepers is one of the most respected senior care services in North America with locations across both the U.S. and Canada. We've been elevating the quality of life of seniors for 20 years. You can check out the reviews of our Coloma location to get a better idea of what sets Comfort Keepers apart.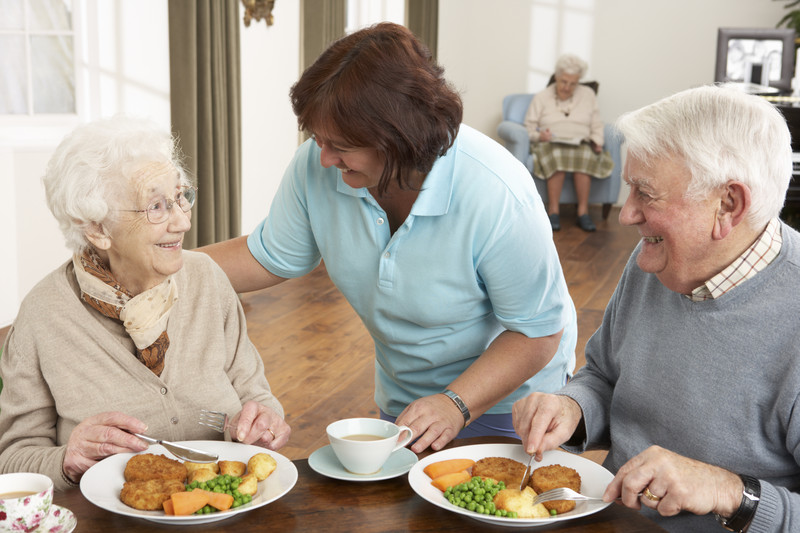 Next up in your search for the right senior care service in Coloma, MI should be flexibility and adaptability. No one wants a senior care service that offers nothing more than a few set care plans that provide very little in the way of customization. After all, your relative may become sick or injured and have their care needs change. Then what? You need a flexible plan, such as those from Comfort Keepers. We offer one of the most flexible selections of elderly care plans in the nation. Whether your aging loved ones need someone who can be there for only a few hours a week to help out with the household chores and to provide assistance with nutritious meals or caregivers who can be there around the clock to provide mobility, personal care, grooming, toileting assistance, and help with medication reminders, our team of caregivers is ready to help. We also understand that needs may change as your elderly loved one ages, gets sick, or has another medical condition come up, and so we are able to adapt our care services as needed. We would love to schedule a consultation with you to discuss your loved one's current needs and how our caregivers can best meet those needs.
Finally, you will want someone who will care for your loved one the same way you do. After all, your parents, grandparents, or other relatives deserve a compassionate caregiver who will help those the difficult trial of growing old. Anyone can passionlessly hand seniors medicine and ensure they eat. It takes a special kind of person to be a compassionate caregiver for the elderly, and we only employ those kinds of people at Comfort Keepers. Our caregivers take the time to get to know their clients and do their best to provide activities that they will enjoy in addition to basic caregiving duties. Our caregivers have been known to take a stroll around the block with their senior, listen and dance to oldies, and reminisce through old family photos with their seniors. Our clients aren't just a checklist to our caregivers; they are a human being with unique interests. Friendship and companionship is important in old age, and our caregivers provide that to the elderly they care for.
Our In Home Care In Coloma, MI Has A Lot To Offer
When it comes to services, no other provider in Coloma, MI comes close to the wide range of services offered by the caregivers at Comfort Keepers. You want to choose a single caregiver who can provide everything you need, instead of hiring different services for different things. At Comfort Keepers, our caregivers have been chosen for their ability and willingness to offer an incredibly diverse range of homemaking and personal care services, including:
Light housekeeping, including floors, bathrooms, kitchens, and general cleaning
Laundry services at home or the laundromat, including wash, dry, iron, fold, put away
Incidental transportation, including shopping, visits to your doctor or dentist
Nutritious meal preparation to meet most dietary needs, including those required by your doctor
Companionship, including outings, conversation, sharing in hobbies
Overall, Comfort Keepers in Coloma has everything that your senior needs to age comfortably, in the all in their own home. Make the right choice for your family. Call Comfort Keepers today at (269) 556-9999.
---
Not Sure What Care You Need?
Those interested in learning more about Comfort Keepers of Coloma, MI, and our home care services may contact one of our knowledgeable caregivers to schedule a free, no-obligation consultation. During this session with a professional caregiver, your loved one's needs, circumstances, interests, and desires will be explored. This will allow us to create a care plan tailored to their unique needs, personality, and lifestyle. To get started, contact our senior care team using one of the options listed below.