Dowagiac, MI
Cass County, MI
Cassopolis, MI
Paw Paw, MI
New Buffalo, MI
Hartford, MI
Mattawan, MI
Baroda, MI
Sawyer, MI
St. Joseph, MI
South Haven, MI
Gobles, MI
Berrien Center, MI
Lawton, MI
Buchanan, MI
Decatur, MI
Benton Harbor, MI
Berrien County, MI
Bangor, MI
Watervliet, MI
Sodus Township, MI
Niles, MI
Van Buren County, MI
Covert, MI
Coloma, MI
Stevensville, MI
Bridgman, MI
Berrien Springs, MI
In Home Care Services in Dowagiac, MI
Expert in home care services for seniors in Dowagiac.
Dowagiac, MI is a great place to live, and it's easy to see why many people don't want to leave. If your elderly loved one wants to continue living in their home in Dowagiac instead of moving to a nursing home, we can understand why. That's why we offer services that allow your senior to remain in their home while receiving the care that they need.
Customized In Home Care in Dowagiac
Comfort Keepers in home care offers affordable, professional in home care services for seniors in the Dowagiac area. The goal of our care is to allow your senior loved one to live safely and independently in the comfort of their own home, all while providing them with the highest quality of life possible.
What differentiates us from other in home care agencies in Dowagiac? We provide customized in home care services. We understand that every situation is unique, and every senior has different needs (and those needs can change as the senior's health changes). After contacting us, a senior advisor will meet with you and your loved one for a home care consultation. At the home care consultation, a senior care advisor will create an individualized care plan customized for your senior and their home care needs. Whether your loved one needs part-time care, full-time care, respite care or end of life care, our professional caregivers are prepared to provide the care your loved one needs and deserves at an affordable price.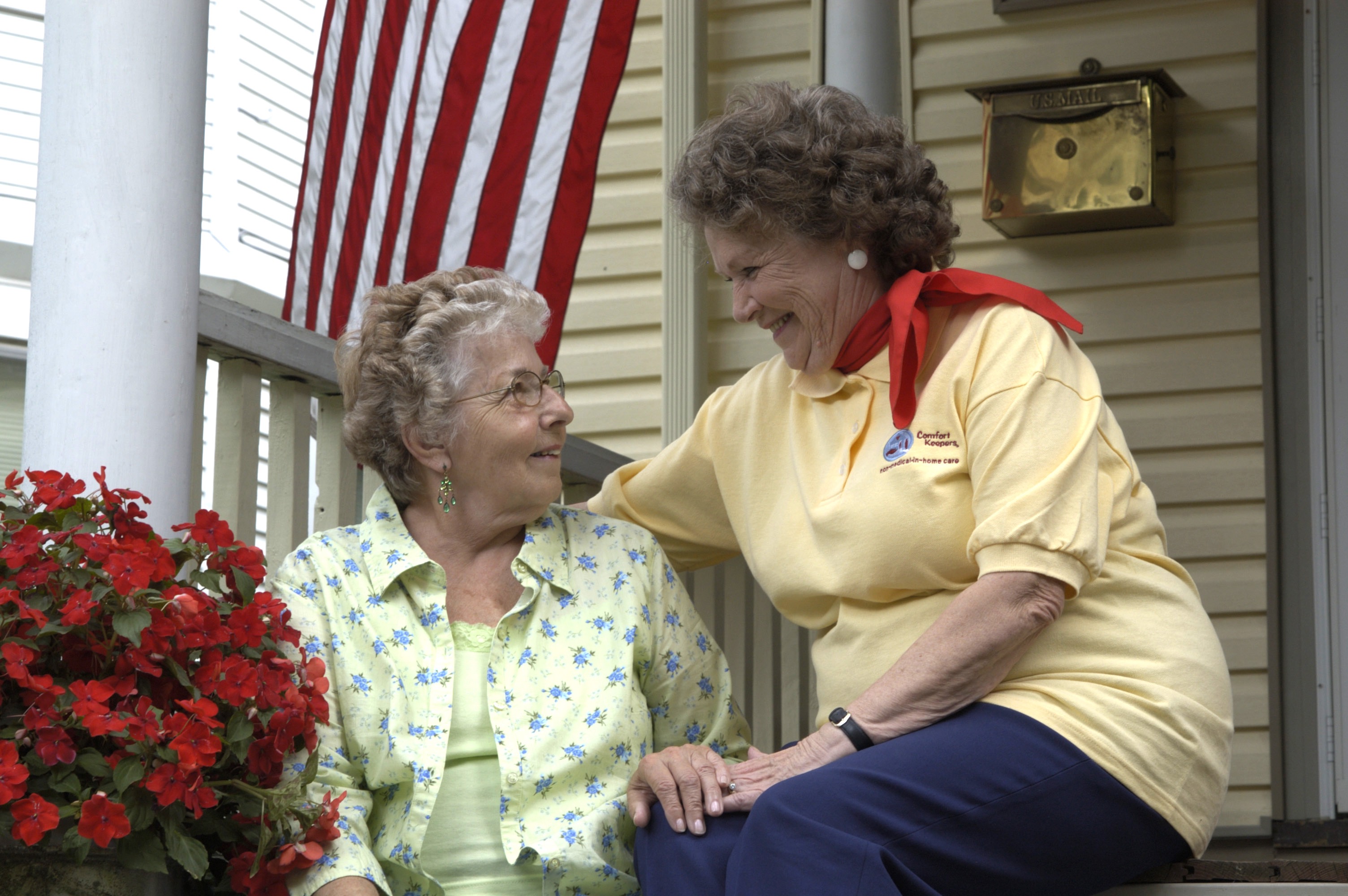 Interactive Caregiving
Another distinguishing characteristic of our in home care is our caregivers. Our caregivers are the heart of our company and they are committed to providing advanced care for your senior loved one. They are highly-qualified, screened, bonded, and insured. Our caregivers are from Dowagiac and the surrounding area and are all deeply dedicated to helping those in their community, especially seniors! We couldn't ask for a better team.
Our caregivers are set apart from other caregivers in Dowagiac because they practice what we like to call interactive caregiving. Our caregivers don't just show up, clean the home, administer medicine, and leave. They make sure to spend time with their clients. A core part of our service is providing companionship to our clients. Our caregivers get to know their seniors and what interests them, then they do their best to engage their elderly clients in activities they enjoy, such as going for walks, cooking meals, looking through photos, knitting, or whatever it may be. Our caregivers strive to provide an enjoyable experience for their clients. That's what we're all about here at Comfort Keepers.
Variety of Services for Personalized Care
We understand that every senior will have different needs, which may even change over the course of their care. That's why we offer a variety of services. Does your senior need to follow a strict diet given to them by their doctor? We can help prepare nutritious meals that meet doctor guidelines. Does your relative like to keep a neat home but lately has been unable to do the cleaning? Our caregivers can help with light indoor housework to ensure a clean and pleasant living environment. If your aging parent is unable to drive themselves, we can help them run errands, such as going to doctor's appointments and picking up groceries and prescriptions. We can even transport them to senior centers, churches, and other cultural places to help them maintain healthy social connections. Many seniors become embarrassed when they are unable to toilet or bathe by themselves, but our compassionate caregivers can help seniors perform these hygiene tasks with dignity. The point is, we offer a wide variety of services for seniors in Dowagiac and are happy to meet with you to decide what your loved one needs and how we can help.
---
Not Sure What Care You Need?
Those interested in learning more about Comfort Keepers of Dowagiac, MI, and our home care services may contact one of our knowledgeable caregivers to schedule a free, no-obligation consultation. During this session with a professional caregiver, your loved one's needs, circumstances, interests, and desires will be explored. This will allow us to create a care plan tailored to their unique needs, personality, and lifestyle. To get started, contact our senior care team using one of the options listed below.