Dowagiac, MI
Cass County, MI
Cassopolis, MI
Paw Paw, MI
New Buffalo, MI
Hartford, MI
Mattawan, MI
Baroda, MI
Sawyer, MI
St. Joseph, MI
South Haven, MI
Gobles, MI
Berrien Center, MI
Lawton, MI
Buchanan, MI
Decatur, MI
Benton Harbor, MI
Berrien County, MI
Bangor, MI
Watervliet, MI
Sodus Township, MI
Niles, MI
Van Buren County, MI
Covert, MI
Coloma, MI
Stevensville, MI
Bridgman, MI
Berrien Springs, MI
In Home Care Services in Bangor, MI
Expert in home care services for seniors in Bangor.
Bangor, MI, also known as the gateway to the lakes, is a beautiful place to live and we are sure that your elderly loved ones think so. That's why they don't want to leave their family homes when they age to go to a nursing home. Unfortunately, it might not seem like there are a lot of care options for seniors in Bangor. Comfort Keepers is here to solve that problem. We offer premier in home care services in Bangor for those who are aging and need assistance but want to maintain their independence.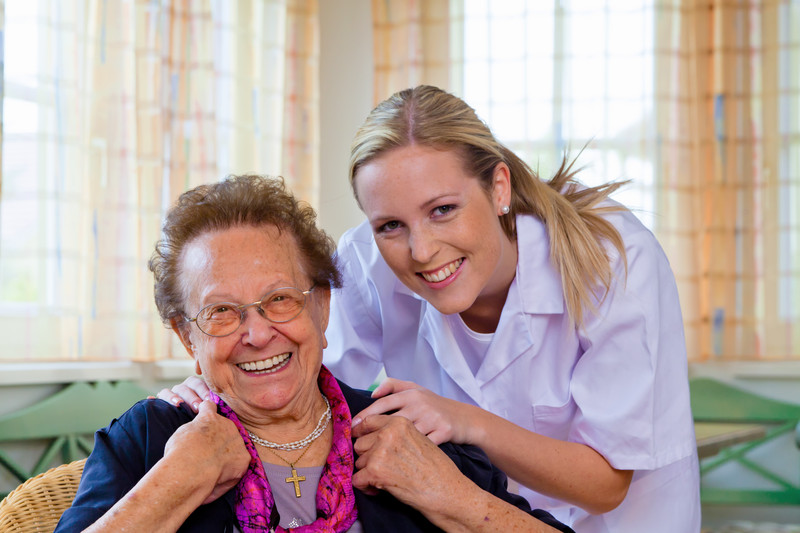 Customized In Home Care in Bangor
One of the biggest reasons that people choose Comfort Keepers is the customizability of our services. We don't have a one size fits all approach; instead we offer customizable care for each of our clients. We realize that every senior has different needs and we don't want to rob people of independence or not provide care that they need. We also recognize that life circumstances change, such as after a fall or other health condition, and we are able to adjust our services at any time. Some of the services we provide to our clients include:
Light housekeeping, including cleaning floors, bathrooms, kitchens, and general cleaning
Laundry services at home or the laundromat, including wash, dry, iron, fold, put away to client specifications
Incidental transportation, including shopping, doctor or dentist visits, other errands
Nutritious meal preparation to meet most dietary needs, including those required by a doctor
Companionship, including outings, conversation, sharing in hobbies
Another popular service we offer is respite care. While many of our clients have scheduled time with us ranging from a few hours a week to 24/7 care depending on their needs, some are cared for by family members most of the time. We set in as needed to give family members a break, whether that is to go on vacation, run errands, or just get some much needed personal time. We are sure to have a caregiving solution for every circumstance, so don't hesitate to give us a call to see how we can help you.
Our senior care aides offer a variety of care services for elders. A few of these home care services in the Bangor area include:
Interactive Caregiving
Our client's families love the flexibility we provide, while our clients love our caregivers. Our caregivers are the heart of our company and they are committed to providing the best care possible for your elderly loved one. Every caregiver at Comfort Keepers is highly-qualified, screened, bonded and insured. Our caregivers are from Bangor and the surrounding area and are all deeply dedicated to helping those in their community, especially seniors! We couldn't ask for a better team, and neither could our clients.
Another thing that sets our caregivers apart from the rest is we like to call interactive caregiving. Our caregivers don't just show up, clean the home, administer medicine and leave. They make sure to spend time with and interact with their clients. A core part of our service is providing companionship to our clients. After all, loneliness is one of the worst parts of old age and can be relieved by someone taking an interest in a senior. Our caregivers get to know their seniors and what interests them. Then they do their best to engage their elderly clients in activities they enjoy, such as going for walks, cooking meals, knitting, or whatever it may be. Our caregivers strive to provide an enjoyable experience for their clients. That's what we're all about here at Comfort Keepers.
---
Not Sure What Care You Need?
Those interested in learning more about Comfort Keepers of Bangor, MI, and our home care services may contact one of our knowledgeable caregivers to schedule a free, no-obligation consultation. During this session with a professional caregiver, your loved one's needs, circumstances, interests, and desires will be explored. This will allow us to create a care plan tailored to their unique needs, personality, and lifestyle. To get started, contact our senior care team using one of the options listed below.