Dowagiac, MI
Cass County, MI
Cassopolis, MI
Paw Paw, MI
New Buffalo, MI
Hartford, MI
Mattawan, MI
Baroda, MI
Sawyer, MI
St. Joseph, MI
South Haven, MI
Gobles, MI
Berrien Center, MI
Lawton, MI
Buchanan, MI
Decatur, MI
Benton Harbor, MI
Berrien County, MI
Bangor, MI
Watervliet, MI
Sodus Township, MI
Niles, MI
Van Buren County, MI
Covert, MI
Coloma, MI
Stevensville, MI
Bridgman, MI
Berrien Springs, MI
Home Care in Berrien County
If you live in Berrien County, MI and are in need of home help, you're in luck. If you're a relative who believes a family member needs the assistance of someone who works in home care, you're in the right place. However, if you think that seniors should all live in a nursing home, despite their differing ability levels, Comfort Keepers isn't for you. It's that simple. We offer in home care to seniors who want to the keep the independence of living in their own homes but who do need some assistance with everyday tasks.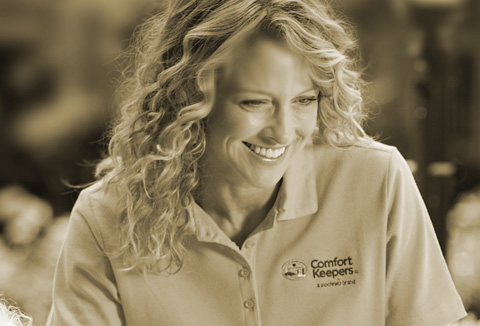 The reasons why some people need assistance in the home can be straightforward and simple or they can be complex and varied. Almost everyone with a choice will prefer to live in their own place over a residential home or in a long-term hospital care facility. Thanks to the rise of in home caregiving agencies, this is now more doable than at any time ever.
How We Can Help
The challenges in home care presents can be particularly difficult with the elderly, most of whom have lived an independent life. How do you even approach the subject of a dementia test to a parent, for example? You may notice signs that they themselves cannot see, things like:
Memory disorders
Personality changes
Impaired reasoning
Dementia and Alzheimer's disease are not the only reasons why people need help from those who work in home care sectors. Fragility and disabilities can also prevent us from carrying out everyday errands and common chores. You don't have to be old either. There are people who have undergone major surgery and others who are recovering from bad accidents who also need help around the house.
We offer basic levels of care, which are fully customizable to meet your needs. For those seniors struggling with the basic challenges of growing older, we offer in home care services. For seniors with Alzheimer's or dementia, we offer more comprehensive Alzheimer's care with professionals trained to handle the challenges of these illnesses. If you are unsure of what you need to meet your loved one in Berrien's needs, we'd be happy to consult with you.
---
Not Sure What Care You Need?
Those interested in learning more about Comfort Keepers of Berrien County, MI, and our home care services may contact one of our knowledgeable caregivers to schedule a free, no-obligation consultation. During this session with a professional caregiver, your loved one's needs, circumstances, interests, and desires will be explored. This will allow us to create a care plan tailored to their unique needs, personality, and lifestyle. To get started, contact our senior care team using one of the options listed below.