Dowagiac, MI
Cass County, MI
Cassopolis, MI
Paw Paw, MI
New Buffalo, MI
Hartford, MI
Mattawan, MI
Baroda, MI
Sawyer, MI
St. Joseph, MI
South Haven, MI
Gobles, MI
Berrien Center, MI
Lawton, MI
Buchanan, MI
Decatur, MI
Benton Harbor, MI
Berrien County, MI
Bangor, MI
Watervliet, MI
Sodus Township, MI
Niles, MI
Van Buren County, MI
Covert, MI
Coloma, MI
Stevensville, MI
Bridgman, MI
Berrien Springs, MI
Senior Care in Van Buren County, Michigan
Quality senior care services for elders needing extra assistance
Van Buren County, MI, is in the great U.S. state of Michigan. The county itself was founded way back in 1829. Today, there is a total population in the neighborhood of 75,000, that's according to the 2010 consensus. Of this population, about 9 percent are 60 years of age and older. This means there is a large demand for senior care, and that number increases with each passing year. As time goes on, more and more seniors want to remain in their own homes, necessitating more in home care services.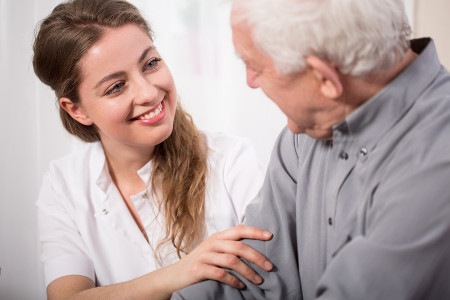 Senior Care in Van Buren County, MI
Home help can be challenging for lots of different reasons. Nevertheless, it's still usually the preferred option over hospitalization and/or residential homes for most seniors. Today there are plenty of dedicated services in home care around Van Buren County, MI. Whether you just need a bit of help around the house or someone to check in on you a few times a week, it's all quite possible.
The some of the most important prerequisites of professional home caregivers are as follows:
Fully qualified in their area of home care
Committed to the cause and their clients
Thorough and timely
Sensitive to emotional and social realities of both patient and spouse
Patient and friendly in their approach
There's more to it than that. But these are the rudiments of any professional carer irrespective of which area it is they work in home care services.
Our senior care aides offer a variety of care services for elders. A few of these home care services in the Niles area include:
Professional help in the home doesn't start and end with people over a certain age. Of course seniors will be the biggest consumers of health care, as that's par for the course with aging. Aging aside though, there are all manner of people who need special assistance in the home, from newborn babies to the over 90s and everyone between.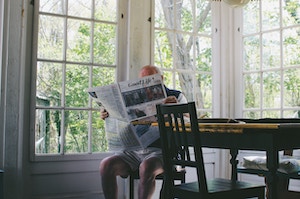 The choices in senior care in and around Van Buren County are first rate. They will usually modify home support programs to create custom care plans that meet the specific needs of the patient. They then match the patient with the ideal carer. It's all there, from general home help to medical health care to companionship services. Whatever you need, the valuable services provided by loyal, dedicated carers are waiting in Van Buren County to serve you.
---
Not Sure What Care You Need?
Those interested in learning more about Comfort Keepers of Van Buren County, MI, and our home care services may contact one of our knowledgeable caregivers to schedule a free, no-obligation consultation. During this session with a professional caregiver, your loved one's needs, circumstances, interests, and desires will be explored. This will allow us to create a care plan tailored to their unique needs, personality, and lifestyle. To get started, contact our senior care team using one of the options listed below.