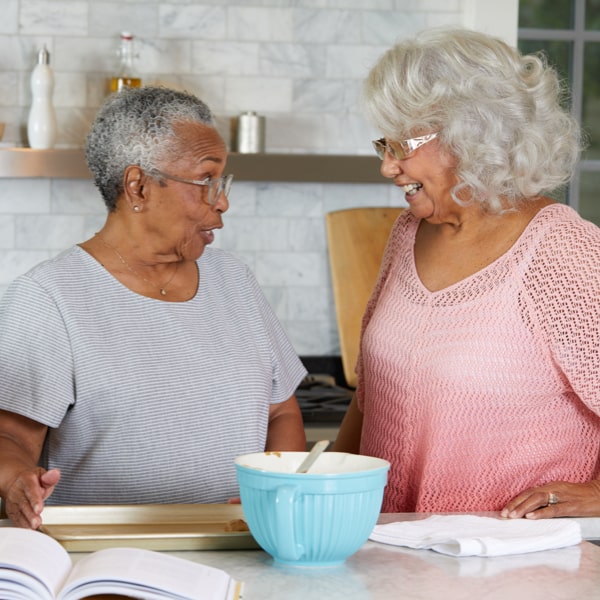 Could your loved one benefit from senior home care?
View our Quality of Life Guide to explore useful information and insights
to help you through moments that can impact the quality of life for you and your family - especially your senior loved one.
Click through this interactive guide to learn about activities of daily living, home care options, and more!
Download The Quality of Life Guide Here!
Comfort Keepers provides home care for seniors to allow them to remain safely in the comfort of their own home. Our care services assist seniors and older adults with their everyday tasks and allow them to maintain their independence. No matter the level of care that is needed or the amount of time that is needed, Comfort Keepers can help. All of our care services can be included in our custom solutions which can be part-time or full-time care.
Before we begin providing in-home senior care services, we perform an In-Home Consultation where we assess the needs, abilities, and personalities of the client. During this consultation, we encourage any family or friends to attend. Our services for seniors include personal care services, companion care services, and our unique approach to care known as Interactive Caregiving. Our personal care services include helping a client maintain their hygiene, assist them with getting dressed or moving around their home, and toileting and incontinence care. Companion care services include assistance with everyday tasks such as meal preparation, light housekeeping, incidental transportation, and much more. Our Comfort Keepers also provide specialized care such as Respite Care, Dementia & Alzheimer's Care, End of Life Care and Assistance Transitioning Home.
Comfort Keepers wants to help you maintain the life you and your loved ones are used to living. If you or someone you know can benefit from our home care services for seniors, please Contact Us or Schedule an In-Home Consultation today. If you have any questions, please feel free to call our office at (503) 462-1455. We are available 24/7 to answer any questions or concerns.