Dowagiac, MI
Cass County, MI
Cassopolis, MI
Paw Paw, MI
New Buffalo, MI
Hartford, MI
Mattawan, MI
Baroda, MI
Sawyer, MI
St. Joseph, MI
South Haven, MI
Berrien Center, MI
Lawton, MI
Buchanan, MI
Decatur, MI
Benton Harbor, MI
Berrien County, MI
Bangor, MI
Watervliet, MI
Sodus, MI
Niles, MI
Van Buren County, MI
Covert, MI
Coloma, MI
Stevensville, MI
Bridgman, MI
Berrien Springs, MI
Senior Care in Benton Harbor, MI
Comfort Keepers in Benton Harbor, MI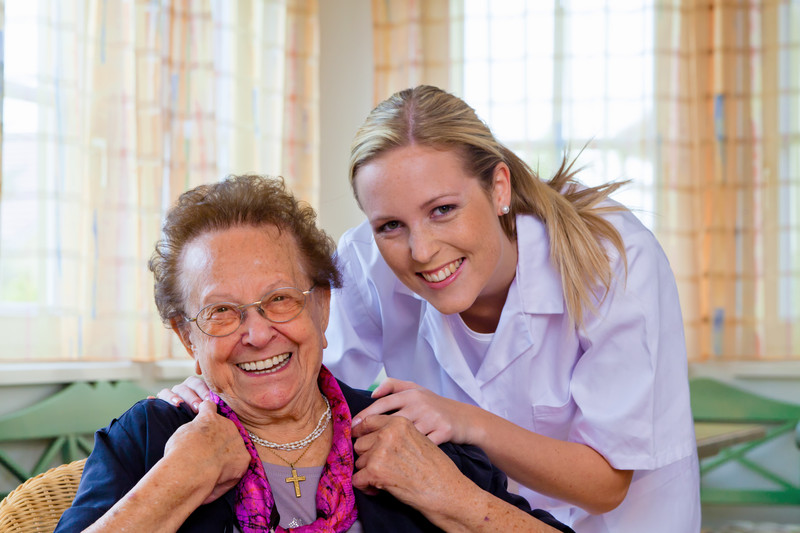 Is your elderly parent or other loved senior in need of in home care services in Benton Harbor? Comfort Keepers is a top choice of senior in home care agency in the Benton Harbor area. Caregivers from Comfort Keepers do all they can to stay a step above all the other senior care providers, so you won't find better in home care anywhere else. This is why we offer Interactive Caregiving, respite care, end of life care, transportation throughout the local area, companionship and many other necessary care services. At the end of the day, caregivers from Comfort Keepers make sure that aging seniors in Benton Harbor enjoy life, stay active, and receive the assistance they need in the comfort of their own home, instead of a nursing home.
The Difference Interactive Caregiving Makes for Seniors
Interactive Caregiving is one way that caregivers from Comfort Keepers make sure that aging seniors are getting the most out of life. It focuses on living an active lifestyle and encourages aging seniors to get the most out of their life. Caregivers compassionately interact with clients in order to keep them mentally active, while participating in activities that are mentally challenging. Caregivers also focus on physical activity in order to help their senior clients remain mobile and take advantage of the benefits of exercise. This can involve walking around the grocery store, (gentle) dancing to their favorite music from back in the day, or a short walk around the block, as well as doing exercises prescribed by doctors. Caregivers help aging seniors stay socially connected by bringing them to the senior center and encouraging them to enjoy the company of their peers because a community is important no matter what stage of life you're in. All-in-all, our Benton Harbor senior caregivers are focused on elevating the quality of life of the elderly as much as possible. Growing older is difficult and that's why Comfort Keepers is here!
In Home Care Services to Meet Every Senior's Needs
At Comfort Keepers, we're proud to offer many different services. Every senior is different and has different needs. Additionally, those needs may change as the senior ages, grows ill, or has other life changes. We strive to offer the right amount of care for every stage of life to make sure that our seniors are properly cared for while still being as independent as possible. Here are some of the many services we're proud to offer the elderly in Benton Harbor:
Respite Care
Many family members choose to take on in home care of their aging relatives themselves. This is noble, but everyone deserves a break occasionally, especially from something as demanding as round-the-clock care. Respite care allows caregivers from Comfort Keepers to assist family members with in home care responsibilities at any time. Respite care is focused on giving family members a break from caregiving at any time they choose. Family members can contact a caregiver from Comfort Keepers and discuss their schedule, as caregivers are able to customize their hours in order to fit a client's needs. We offer one-time respite care, as well as scheduled weekly or monthly sessions.
Transportation Needs
One of the hardest parts of aging is losing independence and the ability to easily get around town. Since getting around the community becomes a challenge as people get older, caregivers from Comfort Keepers are there to provide transportation to their clients. Caregivers are able to bring aging adults to doctor appointments, out to run errands, and to other popular places in Benton Harbor. Caregivers regularly bring clients to InterCare and other medical facilities. In addition, caregivers enjoy seeing nature with aging seniors by going to Eden Springs Park. Having access to transportation greatly improves the quality of life for seniors who can no longer drive themselves.
Difficult Health Situations
Caregivers are able to take care of a wide range of clients in Benton Harbor, including those who have Alzheimer's, dementia, or are at the end of their life. In any situation, caregivers are able to customize their in home care services to meet each client's particular ailment. With end of life care, caregivers are able to take care of aging seniors in the comfort of their own home and offer assistance to them until the end. Families may not know how to meet the needs of a senior with a difficult health problem, which is why our caregivers can be there every step of the way.
Caregivers from Comfort Keepers focus on companionship with their in home care, as they want to make sure aging adults are able to get the most out of life. While all the other services that a caregiver from Comfort Keepers offers are necessary, companionship is often the most important. Caregivers are there for clients any time they need to talk and like to keep the conversation going in order to keep clients occupied. This is why families love their caregiver and leave us great reviews. We would love to meet with you and your aging relative and discuss whether one of our caregivers would be a good, affordable choice of in home health care in Benton Harbor for you.