Langhorne, PA
Rittenhouse Square, PA
Olney, PA
Jenkintown, PA
Huntingdon Valley PA
Society Hill, PA
Fairmount, PA
Center City, PA
Germantown, PA
South Philadelphia, PA
West Mount Airy, PA
Washington Square West, PA
West Oak Lane, PA
Doylestown, PA
Northeast Philadelphia, PA
Graduate Hospital, PA
Old City, PA
Bala Cynwyd
Roxborough, PA
Manayunk, PA
West Philadelphia, PA
Center City In-home Care Services
Center City, Philadelphia is the heart of the City of Brotherly Love. Located in Philadelphia County, Center City holds both the business district and different neighborhoods. Center City is the second most populous downtown area, directly after Manhattan, NY. Center City is at the heart of the 5thlargest metropolitan region in the country (Philadelphia) Workers, residents, and tourists all travel throughout this urban, historical area.
You will never be bored in Center City, Philadelphia with all there is to do and explore. From shopping to grabbing a bite to eat, Center City is a fun place for all ages. Some Center City neighborhoods include Penn's Landing, Old City, Society Hill, South Street, Market East, Chinatown, Logan Square, the Museum District (located along the Benjamin Franklin Parkway), Rittenhouse Square, the Avenue of the Arts (South Broad Street), and Jewelers' Row.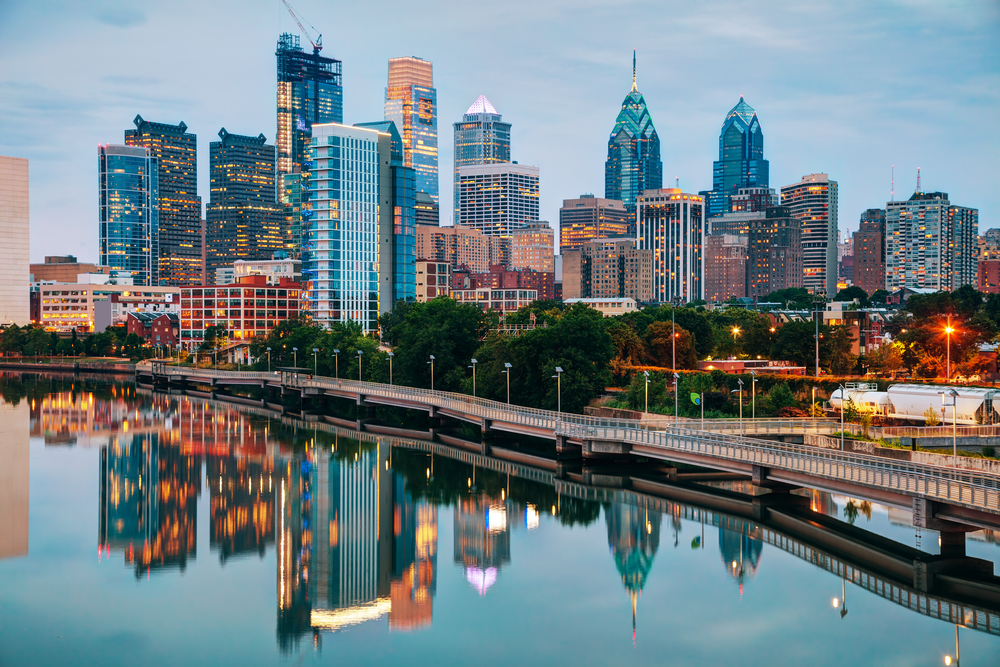 Here are some fun activities that you can enjoy in Center City!
See a show on the Avenue of the Arts! The Avenue of the Arts has earned its credibility by being home to the Kimmel Center for the Performing Arts, the legendary Academy of Music, The Wilma Theater, Merriam Theater, and University of the Arts.
Take yourself on a shopping spree down Chestnut Street and visit the Shops at Liberty Place.
Soak up the history of the city and visit the Historic District of Philadelphia and see the birthplace of America, the Liberty Bell, or the Constitution Center.
Visit the iconic Philadelphia Museum of Art and see the beautiful exhibits that are on display
Philadelphia's Fun Facts
The total population of Center City, Philadelphia is 57,239 17% of which is senior citizens. There are endless Transportation options in Center City. The Broad Street subway line/Trolley can take you to any stop down Broad Street, while the Market-Frankford Line Can get you throughout Old City to Penn's Landing or West toward 30th Street Station. The city is also equipped with trains that could get you to a surrounding suburb or another city. Located at the end of Market Street, 30th Street Station is a headquarters for Amtrak, which are high-speed trains that could take you all over the country.
Although Center City has many different transportation services that could get you throughout the country, some of these services are not easily accessible. Many require a lot of steps to access. This could make a commute or a fun trip dangerous! Because of this, having an interactive caregiver to help you get to your destination will not only make your life easier but also be more fun with the company of someone else!
Contact an Experienced Caregiver Today
Comfort Keepers provides assisted living, transportation, and interactive caregiving services that could travel and stay involved in the community! Our caregivers will act like your friend when accompanying you to your many different destinations. Our Philadelphia County caregivers are dedicated and committed to helping you or your loved one enjoy all that Philadelphia County has to offer. If you are interested in our services or would like to speak to one of our caregivers, contact us at (215) 672-2195 for more information!
Diane Reviews Comfort Keepers
Philadelphia Senior Caregiver
March 28, 2017

"I needed help for my daughter who has disabilities. The minute that I talked to Kasheena in the office, I knew that I could rely on Comfort Keepers to help me. They are very caring and professional. The caregivers become part of the family."
-Diane