Langhorne, PA
Rittenhouse Square, PA
Olney, PA
Jenkintown, PA
Huntingdon Valley PA
Society Hill, PA
Fairmount, PA
Center City, PA
Germantown, PA
South Philadelphia, PA
West Mount Airy, PA
Washington Square West, PA
West Oak Lane, PA
Doylestown, PA
Northeast Philadelphia, PA
Graduate Hospital, PA
Old City, PA
Bala Cynwyd
Roxborough, PA
Manayunk, PA
West Philadelphia, PA
West Philadelphia In-home Care Services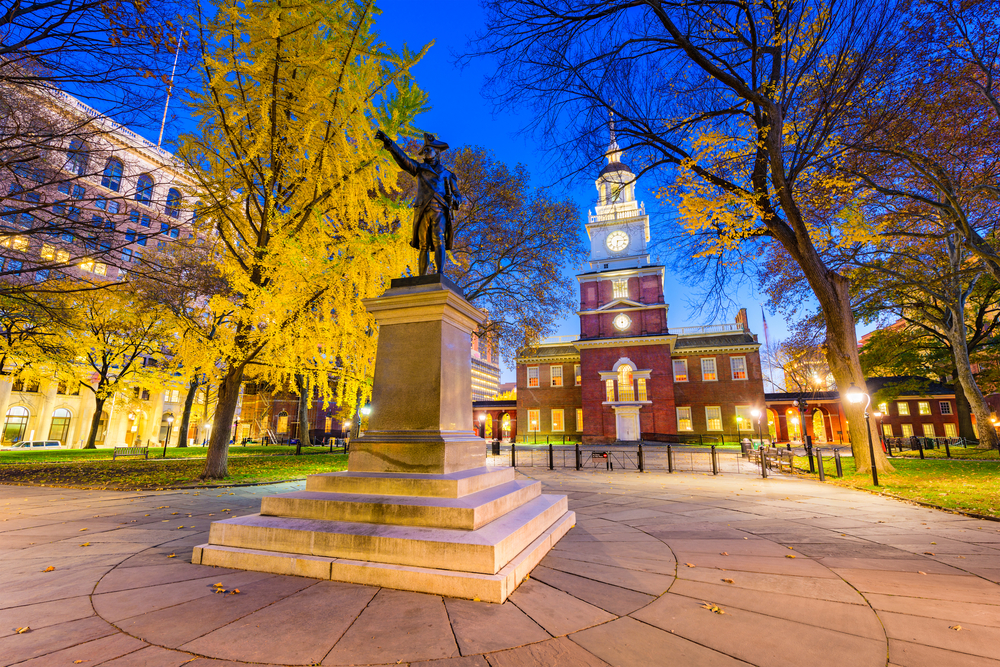 Spanning nearly 15 square miles, West Philadelphia accounts for a major part of Philadelphia County. In between the Schuylkill River to the east and Delaware County to the west, West Philadelphia is home to University City and a wealth of other neighborhoods. As of the 2010 census, West Philadelphia had a total population of 216,433. Of that total, 11.9% are over the age of 65.
West Philadelphia is a sprawling section of the city with many means of transportation. Within the city, West Philadelphia is easily accessible by means of the SEPTA Market Frankford line. When traveling from the suburbs, West Philadelphia can be easily reached by taking the SEPTA Media/Elwyn and Airport regional rail lines, which stop in University City and 30th Street Station, right on the edge of West Philadelphia. A trip from the suburbs takes, at most, an hour.
History
West Philadelphia was originally home to the estate of Andrew Hamilton, which was turned into the Woodlands Cemetery in 1840. The Woodlands Cemetery remains on the west bank of the Schuylkill River and contains the graves of many famous Philadelphians. In the 1860s, West Philadelphia was also home to Satterlee Hospital, one of the biggest Union Army hospitals during the Civil War.
The population of West Philadelphia did not expand until the late 19th century and early 20th century with the rise of horse and streetcars. The Schuylkill River bridges were built for middle-class commuters to get to work in Philadelphia's Central Business District. During the Victorian Era, West Philadelphia became home to some of the country's most expensive real estate. The area has been burgeoning ever since.
Things to do in West Philadelphia
West Philadelphia boasts destinations and activities for people of all ages! Some include:
Who We Are, and How We Can Help
It's heartbreaking abandoning a home filled with memories, as well as your independence, for the services offered in an assisted living facility or retirement community. With Comfort Keepers, you don't have to leave either behind You can receive the same diligent care in the comfort of your own home.
Getting the right medical care is important, but so is maintaining an active, engaging lifestyle. It's been proven that keeping an active social life is linked to better mental and physical health. Assisted living facilities and retirement communities often fail at offering enough activities and interaction to keep residents fully engaged. We, on the other hand, offer an interactive approach to caregiving that allows you to receive the assistance you need while enjoying all that West Philadelphia has to offer!
Get in Touch With an Expert Caregiver Today
Comfort Keepers offers the assisted living services that could help you or a loved one receive the care you need and still stay involved in the community! Our caregivers are companions to your loved ones, determined to help them maintain an active and enjoyable lifestyle. Our services range anywhere from interactive caregiving, to transitioning home services, to in-home care. We are committed to helping you or your loved one experience all that the city of West Philadelphia has to offer! Feel free to contact us for more information at (215) 672-2195.
Jillian Reviews Comfort Keepers
West Philadelphia Senior Caregivers
May 25, 2018

Truly a service I would trust my loved ones to be in the care of!