Langhorne, PA
Rittenhouse Square, PA
Olney, PA
Jenkintown, PA
Huntingdon Valley PA
Society Hill, PA
Fairmount, PA
Center City, PA
Germantown, PA
South Philadelphia, PA
West Mount Airy, PA
Washington Square West, PA
West Oak Lane, PA
Doylestown, PA
Northeast Philadelphia, PA
Graduate Hospital, PA
Old City, PA
Bala Cynwyd
Roxborough, PA
Manayunk, PA
West Philadelphia, PA
South Philadelphia In-home Care Services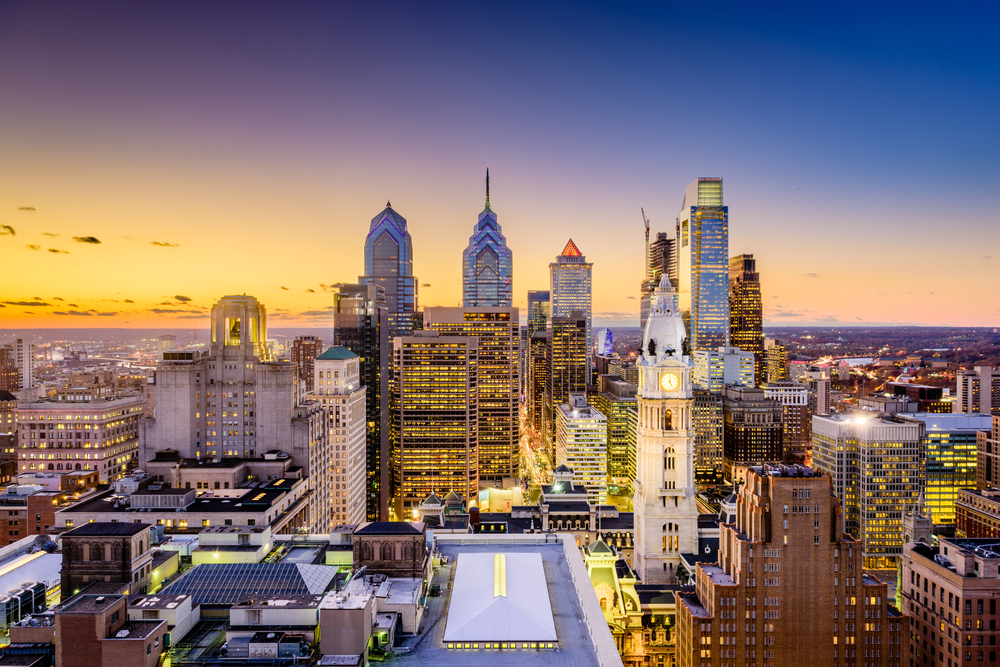 South Philadelphia, Pennsylvania, also known as South Philly, is a quaint part of Philadelphia that is home to many! With a very diverse community, South Philly is usually known for its strong Italian background. Today, South Philly is also home to many African American and Irish Americans. South Philadelphia is also home to community clubs that are a part of the annual New Year's Day Mummers Parade in Philadelphia!
South Philadelphia holds a lot of rich history. At the end of the Industrial Revolution, the area was multiplying. The industrialization and urban development of the town attracted many different immigrants from Ireland, Italy, and Poland. To this day, South Philadelphia is still filled with a diverse realm of immigrants from all over the world!
South Philadelphia's rich history contributes to all the fun things there are to do in the town today! Here is a list of things to do in South Philadelphia;
Geno's Steaks and Pat's King of Steaks- Visit one of the best tourist spots in Philadelphia on the corner of 9th street and Passyunk Avenue. Try out a cheesesteak from both places to see which one is your favorite!
Italian Market- See the spot that is famous for the iconic training scene in The Italian Market is also widely renowned for the restaurants, specialty shops, bakeries, and cafes!
South Philadelphia Sports Complex- Philadelphia is known for the passion they possess for their sports teams. Located at the corner of Broad Street and Pattinson Avenue, fans can watch the Phillies play Baseball at Citizens Bank Park, the Eagles play football at Lincoln Financial Field, the Sixers play basketball, or the Flyers play hockey at the Wells Fargo Center!
Passyunk Avenue- This unique street holds many different boutiques, restaurants, cafes, and bars! If you are looking to shop in South Philadelphia, Passyunk Avenue is the place for you!
The population of South Philadelphia is 168,782, 30% of which are 65 years or older. The transportation options in South Philadelphia are broad! Three major highways run through or along South Philadelphia, including I-95, I-76, and PA Route 291. South Philadelphia also is close to many SEPTA bus and subway stops. Although these transportation stops are helpful, many are not suitable for the elderly. It may be hard to walk to a bus or subway stop when it is hot, cold, or raining. It also may be dangerous to take the steps that the subway stops require. If you or loved one life in South Philadelphia and had trouble getting around town, consider the help of an interactive caregiver!
Contact an Experienced Caregiver Today
Comfort Keepers provides assisted living services or interactive caregiving that could help you reach your destination and stay involved in the community! Our caregivers act as companions to your loved ones and want to help them achieve the best life possible. Our services range anywhere from interactive caregiving to transitioning home services to in-home care. Our caregivers are committed to helping you or your loved one enjoy everything that South Philadelphia has to offer! Feel free to contact us for more information at (215) 672-2195.
Kristin Roberts Reviews Comfort Keepers
South Philadelphia Senior Caregivers
March 24, 2017
"I was worried that my dad would not get along with any of the caregiver because of his old age and the way he is set in his way.. I was surprised to witness that he got along with all the caregivers so far! Comfort Keepers does a good job finding the cream of the crop"
-Kristin