Langhorne, PA
Rittenhouse Square, PA
Olney, PA
Jenkintown, PA
Huntingdon Valley PA
Society Hill, PA
Fairmount, PA
Center City, PA
Germantown, PA
South Philadelphia, PA
West Mount Airy, PA
Washington Square West, PA
West Oak Lane, PA
Doylestown, PA
Northeast Philadelphia, PA
Graduate Hospital, PA
Old City, PA
Bala Cynwyd
Roxborough, PA
Manayunk, PA
West Philadelphia, PA
Senior Care Services in West Mount Airy, PA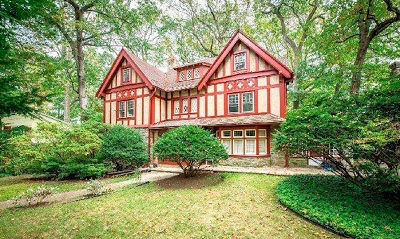 West Mount Airy is one of the many neighborhoods located in Northwest Philadelphia, Pennsylvania. The neighborhood borders Fairmount Park to both its north and west sides. It also spills into Germantown, making the two neighborhoods blend together. According to the 2010 census, West Mount Airy boasts a population of 27,035 residents. Of this population, 16.9% are aged 65 years and over.
With its status as a neighborhood within the limits of Philadelphia, West Mount Airy is a very short trip from the inner city. In fact, SEPTA's Regional Rail has a Chestnut Hill East line with its very own station in Mt. Airy. The ride into the city and all its attractions is no longer than half an hour.
History
Mount Airy began as a mere summer estate on Germantown Ave in 1750. The estate belonged to the prominent Philadelphia merchant and Chief Justice of Pennsylvania, William Allen. He named the estate "Mount Airy," which later became the name of the surrounding town, which had originally part of Germantown.
The town gradually developed over the course of the 18th and 19th centuries, branching out from Germantown Avenue and its two railroad lines. Gray-stone, Victorian Era homes with stained glass windows still stand as a testament to this 19th-century development.
Things to do in West Mount Airy
With its proximity to Philadelphia, West Mount Airy boasts destinations and activities for people of all ages! Some of which include:
Take a relaxing yoga class at Springboard Studio. They offer classes for people with all levels of experience and ability, so what's stopping you?
If you're looking to be active but surrounded by more nature, Wissahickon Park is the place for you. It boasts nearly 2,000 acres worth of different trails to explore!
Who We Are, and How We Can Help
So many seniors are forced to leave the comfort and familiarity of their homes and towns for the care they need in a nursing home. However, nursing homes are not the only places that provide this kind of care. With Comfort Keepers, you can receive this same diligent care in your home and even experience more of what your town has to offer.
Getting this proper medical care is important, but so is maintaining an active, engaging lifestyle. Maintaining an active social life is linked to better mental and physical health. Comfort Keepers provides an interactive approach to caregiving. With this approach, your caregiver will help you best make it to any attractions or activities in your area that appeal to you. If you're more of a homebody, they'll watch TV, complete puzzles or just be happy to converse in the comfort of your home.
Comfort Keepers - The Right Choice for Senior Care
Comfort Keepers offers services that help your loved one achieve a less stressful but more active lifestyle. Our caregivers are more than just caregivers. They are companions to your loved ones and want the best for them. Our services range anywhere from interactive caregiving to transitioning home services to in-home care. No matter your loved one's health or abilities, we are here to make sure they experience all that West Mount Airy has to offer. If you think your loved one could benefit from our services, don't hesitate to call (877) 698-9394.
Darrell Harris Reviews Comfort Keepers
West Mount Airy Senior Caregivers

"My mom was getting real sick with her cancer and a lot of us were having trouble taking care of her on a regular schedule but we brought in Comfort Keepers to do the respite care help.. Theyre a really good team and make her very happy. Satisfied with the service"