Sep 9, 2016 by Stephen R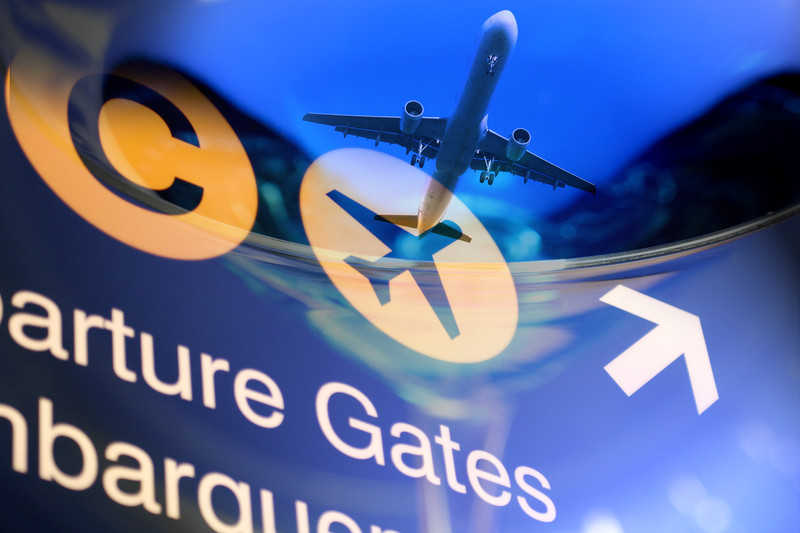 As a caregiver, there may be a time when you need to travel with your senior family member or loved one. In fact, there are many caregivers who will take their seniors on flights around the country to attend life's most important events. While flying may seem pretty commonplace to the average individual, it can be very challenging for any senior caregiver who wants to make sure their loved one makes it through the experience as safely as possible.
With this in mind, here are a few tips for any caregiver that may be flying with a senior in the near future:
Consider a wheelchair, even if the senior can get around with a cane or walker. This can help make the entire process go faster and ensure the senior doesn't get too tired walking through a large terminal.
Give yourself an extra hour when arriving for your flight. If you normally get to the airport 1-2 hours before takeoff, arrive at least 2-3 hours when you have a senior in tow.
Make sure to call ahead for specialty services when going through the airport and security. Someone can actually meet you at your car with an airport wheelchair if you need one.
Remember that seniors can go through security without having to remove their shoes or jackets. This can make the entire process easier on your loved one.
Pay close attention to the boarding process when getting on the plane. Many airlines have specialty boarding times for seniors who may need a few extra minute getting to their seat.
Think about giving your loved on an aisle seat so it is easier for them to use the restroom during flight.
Don't book connecting flights too close to one another, it can be challenging for a senior to rush through the airport.
Always help the senior use the restroom before and after their flight, just in case.
As a caregiver, implementing little tips like this can go a long way when it comes to care for seniors, and make them feel more comfortable and confident whenever they need to fly.