Welcome to Comfort Keepers of

Middlesex and Union

Counties, NJ


As we age, we can develop new health and physical issues that can impact our ability to do things ourselves. Living at home alone can be dangerous for a senior's health and well-being in many situations. In-home care can be a solution for seniors who enjoy living at home but need help with daily tasks.
Comfort Keepers offers personalized care services to seniors in their private residences. Many seniors prefer living in their homes rather than a senior living facility because it allows them to remain independent. While most individuals receiving in-home senior care are visited by caregivers weekly, daily, or multiple times a day, we have options for seniors requiring more constant assistance. Having an in-home caregiver can ensure that your loved one is always safe and cared for.
Our Caregivers
Our dedicated caregivers are always carefully screened and hand-selected to help seniors maintain their independence, connection, and well-being. We also train our caregivers in infection control to protect your loved one from dangerous diseases. In addition, our caregivers receive ongoing training to help seniors with Alzheimer's or dementia or who need more extensive care.
Regardless of your loved ones' condition, our caregivers can give them the support they need and deserve. Not only do our caregivers help seniors with their physical needs, but their mental ones, too. Comfort Keepers uses interactive caregiving, which means we care for every senior's emotional, mental, and physical needs.
Our care plans include fun activities that seniors enjoy based on their personalities and preferences. Our caregivers frequently take short walks, go out for lunch, and play games with seniors to ensure their minds and bodies are actively engaged.
Benefits of Interactive Caregiving
We always include seniors when discussing in-home care to ensure their voices are heard, and keeping seniors' minds and bodies active leads to longer, healthier, and happier lives. Many different in-home care agencies exist, but our interactive caregiving approach makes us stand out. Our caregivers can raise a senior's quality of life much higher than other senior care providers.
In-Home Care Services in Edison
Our live-in care services include personal care and companionship. As seniors age, they commonly struggle with everyday chores such as bathing, cooking, and cleaning. It can be challenging to realize that you need the help of a caregiver. Our companionship and personal care services include help with:
Bathing, grooming, and dressing

Toileting and incontinence care

Preparing and cooking meals

Transportation to appointments and social outings
In addition to helping with personal care tasks and providing companionship, our caregiver can keep a close eye on your loved one and get help in case any medical needs arise.
Specialized Care Services in Edison
We offer specialized care for seniors with more extensive needs. Our caregivers are extensively trained to care for seniors with chronic illnesses, Alzheimer's or dementia, or other conditions. Our specialized care services include:
Live-In Care: Our caregivers can provide constant care to seniors who need help at all hours of the day. We can offer company throughout the day and help seniors with whatever they need during the night.

Post-Hospital Care: We offer post-hospital care for seniors recently discharged or undergoing extensive surgery. Our caregivers can help them remember to take their medication and attend follow-up appointments.

Respite Care: For family caregivers, our respite care services can help your loved one when you need to step away to recharge or run errands. We will help them with personal care, companionship, errands, and anything else they need while you're away.

Alzheimer's and Dementia Care: Our caregivers can provide a comfortable and reassuring environment for seniors with cognitive decline. We train our caregivers to provide specialized care to seniors with Alzheimer's and dementia.
Private Duty Nursing
We have a team of private-duty nurses for seniors with medical needs who can offer support throughout the day. Our qualified nurses are registered nurses (RNs) or licensed practical nurses (LPNs). Having one-on-one attention from a private duty nurse can help your loved one with their medical needs. Our private-duty nurses offer the following medical services:
Medication preparation for oral administration

Medication administration by injection

Maintaining catheter and ostomy cleanliness

Taking care of aseptic dressings

Wound care, skin condition monitoring, and skin care

Coordinating care with general health providers
Even if your loved one needs medical attention, our private-duty nursing service allows them to receive the care they need in their home.
Veterans Care
At Comfort Keepers, we help veterans who need in-home care to thrive. Our highly trained caregivers can provide your loved one with a clean home, nutritious meals, and personal care. Veterans can qualify for in-home care services, and their spouses can be eligible for respite care services. For veterans who need help with their day-to-day lives, our caregivers can help with bathing, dressing, and transportation and remind seniors when it's time to take their medication.
Get In-Home Care with Comfort Keepers
Old age is the most significant risk factor in developing chronic illnesses and disabilities, so getting help from an in-home care agency specializing in senior care is essential. Our caregivers can help your loved one maintain a comfortable home environment so that they can continue living independent lives. For more information on our Middlesex and Union Counties senior care services, call us at (732) 530-3636.

Interested in Joining Our Team at Comfort Keepers?
Comfort Keepers can help you start a rewarding career as a caregiver in Middlesex and Union Counties. We have something for you whether you're looking for a temporary position or the beginning of a long career. We seek kind individuals who want to work with us to help seniors thrive. Visit our careers page or call us at (732) 710-4289 for more details on our Middlesex and Union Counties caregiver positions.
Requirements to Become a Caregiver with Comfort Keepers
All you need to join our team is a high school diploma, a driver's license, a reliable means of transportation, and the willingness to work independently. Being a caregiver is more than just a job; it's an opportunity to make a difference in the lives of seniors who depend on assistance with daily tasks. We value work-life balance and provide competitive salaries, benefits, and opportunities for personal development.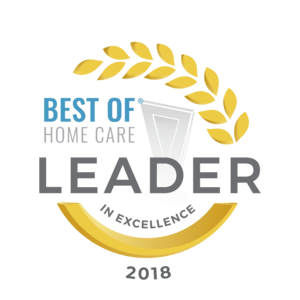 Not sure what care you may need?
Take our home care assessment!
We Accept Long Term Care Insurance!

Accredited by the National Institute of Home Care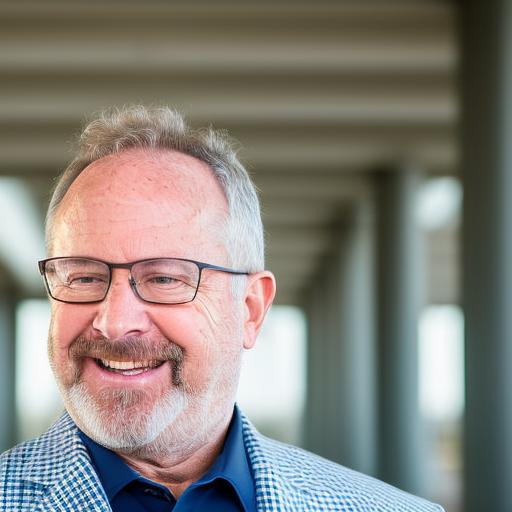 Jim Winn
Owner/President
Thank You For Exploring our Website!!