Comfort Keepers At Home Care Agency of Plymouth, MI
Our story of how Comfort Keepers began providing at home care to Plymouth, MI and the surrounding areas
Sarah and Jeanne Trumpy have owned Comfort Keepers of Plymouth, MI since April 2004. The rewards of providing at home care have been numerous---the smile when we arrive and the relief when we are there to assist. We feel blessed to be a part of the Comfort Keepers family.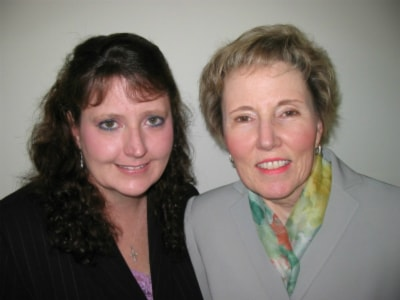 We are a mother-daughter team and like to go out together to meet with the family in need. It is a time when we can get to know the family, answer questions, and help set up an at home care plan for their family member. After the initial meeting, we go back to the office and select a caregiver that we believe will have all the skills necessary to provide industry-leading senior care for your loved one. We do not charge for the initial assessment, nor the frequent visits we make to ensure our caregivers are providing quality home care. Our goal is to ensure your loved one be being provided the best-assisted living solutions out there.

We are so grateful for our wonderful caregivers. They will treat your loved one with respect and dignity. For them, it is not just a job. It is about building a relationship and providing the comfort and at home care needed to keep your loved one independent and happy.

We can provide continuous assisted living solutions a few days a week, to 24 hours, check up phone calls, bath visits, and emergency visits. We will cover for you when you are on vacation or need some respite care. Your schedule and peace of mind is so important to us. Our clients and caregivers know that we answer our phones 24/7.
Our Inspiration
Jeanne Trumpy was inspired to work in the at home care industry start a Comfort Keepers franchise through her experience as a volunteer with the Stephen Ministry. (Stephen ministers are multi-denominational, lay caregivers and counselors, meeting one-on-one with people who are struggling with difficult life situations).

Every week for ten years, Jeanne visited with an elderly, home-bound lady named Christine. Jeanne sensed that her visits lifted Christine's spirits in a meaningful way. Why not make this a life's work, helping others like Christine? Sarah Webb, Jeanne's daughter, was the perfect choice for a partner, bringing her own compassionate nature to complete the Comfort Keepers leadership team. Also, Sarah and Jeanne observed first hand, the benefits of one-on-one care, when Grandmother Mary Lou received such care from a Comfort Keeper in her home for three years.