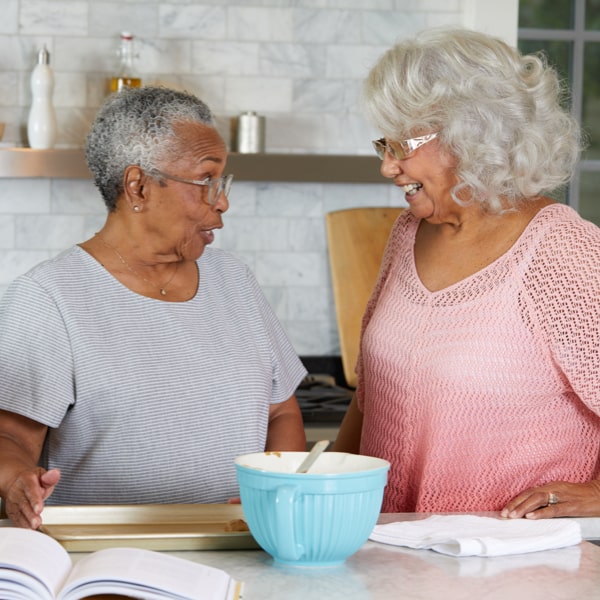 In Home Care Services in Plymouth, MI
We provide industry-leading in home care services for elderly adults in Plymouth, MI and the surrounding areas
Every senior client that we provide care to is unique in the type of services they require. When you begin your search for the right care provider it is important to examine the different types of in home care services each home care agency offers to ensure your loved one's needs are going to be met. At Comfort Keepers Home Care in Plymouth, MI, we pride ourselves on providing a comprehensive list of home care services that include occasional care, such as respite care, as well as weekly, and 24-hour home care.
Personalized In Home Senior Care At Home
Our highly-trained care specialists will work with you to determine the specific needs of your senior loved one in order to create an individualized care plan that will fit his or her schedule, health issues, and expectations. Whether you require assistance with bathing, grooming, cooking, transportation, or light housekeeping, we are able to assist. Our team of experts is trained to provide industry-leading dementia and Alzheimer's care, end of life care, and transitioning care. We also recognize that for many seniors, their specific needs are constantly changing, which is why our home care services are built to adapt and our caregivers are trained to recognize the need for change and execute a plan when needed.
We care for our clients the same way we would care members of our own family. We screen our caregivers not only for experience but or empathy and compassion as well. When you work with Comfort Keepers you become a part of our family, and we will strive to make you and your loved one's life easier, more comfortable and happier overall.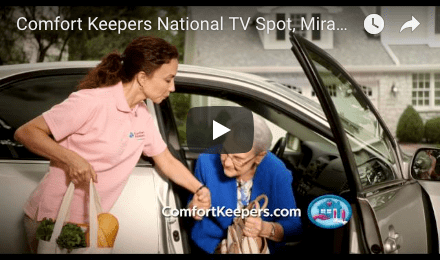 The Interactive Caregiving Philosophy
At Comfort Keepers, we implement our own unique brand of care that we call Interactive Caregiving. Interactive Caregiving incorporates both physical and social activity into your loved one's routine and places an emphasis on physical, emotional and psychological well-being. Scientific studies show the benefits such activity can have on adults over the age of 65, including longer lives, healthier bodies, and overall improved wellness. Activities may include sharing memories, preparing meals together, going to a park, walking around the block or just discussing the day's events with a caregiver.
We also encourage seniors to get outside of the home and socialize with other aging adults throughout the community. Our senior caregivers will happily provide transportation to any activities outside the home in order to ensure your loved one arrives and returns safely and on time. Our in home senior care plans are created to adapt to your loved one and ensure they remain comfortable and happy.
To find out more about the customized in home care services and plans in Plymouth, Garden City, and Dearborn Heights, contact us online or reach our office by phone today at (734) 203-0015 to speak with a member of our staff.