Jan 24, 2020 by Stephen R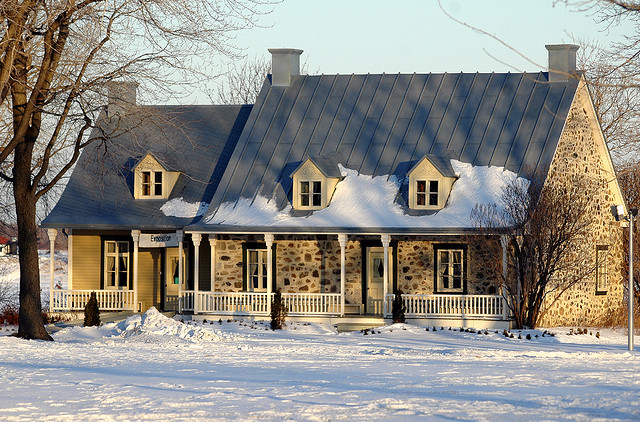 By Stephen P. Rudolph MHCA, LFACHE, CSA, NHA
Winter months can be particularly harsh for elders, especially for those who live in northern states where temperatures are coldest. It is important that those we love stay safe during the winter season. Their safety includes not just dressing appropriately for the weather but also making sure their homes are in good shape to face the dangerous drops in temperature.
For the colder regions, there is much you can do to ensure winter safety in and around their home. The following are a few pointers to help you get started when visiting your loved ones this season.
Exterior Winterizing tips
Install weather strips around doors and caulk windows to keep cold air out and warm air inside. Insulate exposed pipes to protect them from freezing. Seal any holes in the house's foundation to keep animals from crawling underneath the house for shelter. Clean out gutters and ensure spouts are clear so any water flows away from the house. For locations that expect extended temperatures of 32 degrees or below, install additional insulation in the attic for protection. Check to make sure all snow and de-icing equipment is in working order. Ice-melt salt or sand is handy and provides additional safety during icy times. Drain gas from mowers and water from garden hoses.
Interior Weatherization
Make sure the furnace is in good working order and clear any materials that may become a fire hazard. Install carbon monoxide and smoke detectors and store enough batteries for both. Have other heating units inspected and serviced. Clean the fireplace and if it is a wood-burning fireplace, leave wood in easy reach for elders to use. If your loved one does not already have one, purchase a fire extinguisher and teach him or her how to use it.
Get you Emergency Preparations ready for Winter
Now is also a good time to create bad weather emergency kits for the home and even the car. For the house make sure there are plenty of extra water bottles, candles, matches or lighters, flashlights and batteries in case of a power outage. Canned food and other non-perishable items should be stored for this purpose. Keeping flashlights on the bedside table in case of such emergencies is also a good idea.
Emergency kits for cars are essential. While you do not want to store water in the car during freezing temperatures, you can keep a to-go bag by the door for outings. Inside this bag include plenty of water, some snacks or other easy-to-eat non-perishable food, flashlights, batteries, and a cell phone charger for the car. Packing warm boots, a warm change of clothes or a blanket may be a good idea. Better to be safe than sorry if your loved one's car happens to slide off of an icy road. At least the elder will be prepared to wait for help.
If you live away from the elder in your life, now may be a good time to contact a neighbor, family member, friend or home care agency, like Comfort Keepers®, to check on your loved one and ensure he or she is safe during the winter.
Someone needs to be your eyes and ears for your loved one who is living alone, providing crucial care and much needed socialization during cold wintery days.