In home health care for Houston, TX and the surrounding areas.
You want the best possible quality of life for your loved ones, and Comfort Keepers of Houston has made it our mission to help make that happen. From our office just east of Katy we provide home health care services to seniors in Western and Central Houston including Bellaire and The Memorial Villages.
We are not just another senior care agency. We believe that by working with your senior and family to understand your needs and desire we will become your partner in senior care. 
We provide high quality senior care at home that is more than a simple home care service.  What makes us different is our unique approach to care called "Interactive Caregiving." - this type of care is more than a senior companion, we work with your senior to keep them mentally and physically engaged and active. An active senior is a happy senior!  In fact many studies point to the benefits of social interactions and mental activity as key factors in helping slow down or minimize the effects of cognitive abilities as we age.
Each caregiver from Comfort Keepers shares a special camaraderie and relationship with their patients. We understand that mental and emotional well-being can be just as essential as physical health, and our caregivers tend to both of these types of needs. Comfort Keepers patients are treated with respect and concern as if they were our own family members.
Our home care senior services are designed to give you piece of mind knowing that your loved one can stay safe at home with high quality senior care. We may be located in Northwest Houston but we know the people and the city of Houston like the back of our hands and love talking to our seniors.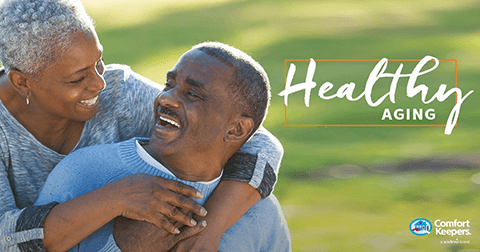 What Is Home Health Care?
Also called in-home care, non-medical care or social care, it is care provided to individuals in their home to help them live independently. Often associated with seniors, it is also appropriate for anyone that need assistance with Activities of Daily Living (ADLs). Some examples of ADLs include bathing, grooming, help with meal preparation, laundry, light housekeeping and transportation.
These are all things that our caregivers do on a regular basis when we assist our seniors. We may be prejudiced here, but we think our caregivers are the best! The reasons are simple, we love what we do, we are experienced and continually train to maintain high levels of proficiency in assisting seniors and others in need live at home and maintain a high quality of life.
Specialized care.
Every Comfort Keepers caregiver is highly trained and proficient in the requirements of in home care. In addition to this, we have expert caregivers who specialize in the care of dementia and Alzheimer's disease patients. They are equipped to cope with the special needs of those suffering from these degenerative diseases. This can be a difficult time for the families of dementia and Alzheimer's disease patients. Our caregiving experts step in and give help where it is most needed.
We not only help seniors at home but can be found in rehabilitation centers keeping them company or assisting them with physical and occupational therapy as prescribed by their therapist or doctor. We are also trained to monitor their progress and report progress to the appropriate family members.
Customized care.
Whether you need a few hours a week of respite care or 24 hour in-home assistance, Comfort Keepers will provide a personal comprehensive care plan to cover your needs. Your free in-home consultation is designed to equip you with all the information you need to acquire in home care to suit your loved one's needs and your family's budget. Call us today to learn how we can serve you.
Comfort Keepers of Houston and the Surrounding Area offers a variety of customized in home care services to meet the unique needs of each senior in our care.
Whether you need help with Activities of Daily Living (ADL's) or transportation assistance to a doctor's appointment - our trained caregivers are available 24 hours day to help you or your senior loved one.
Our services include but are not limited to: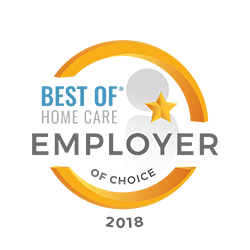 Explore Caregiver and CNA (Certified Nursing Assistant) Career Opportunities with a Premium In-Home Care Agency