Comfort Keepers® is proud to support the active, independent lifestyles of seniors and other adults in the Lewisville area. If your loved ones need assistance with hygiene, help with laundry and meal preparation, or if they simply want somebody to visit with during the week, our expert caregivers – we call Comfort Keepers® - are ready to help find the best plan of care available.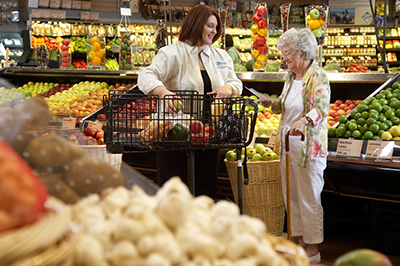 In addition to promoting physical and emotional wellbeing, we also understand the importance of staying active and engaged in the community. To help make this happen, we have our Comfort Keepers provide transportation to and from your loved ones' preferred destinations in Lewisville. We can take them to the Senior Activity Center so they can enjoy a day of recreational and social activities, like arts & crafts, exercise courses, and board games. Or if they'd like a wholesome, hearty meal at Tierny's Café and Tavern, we can accompany them there. We can also take them to any medical or dental appointments they have scheduled. Our goal is to provide the means for your loved ones to continue living happy, healthy lives, whether it's in the home or out in the community.
Call Comfort Keepers today at (972) 573-4100 to learn more about how we can provide quality in-home care for your loved ones. We look forward to hearing from you!