Carrollton, TX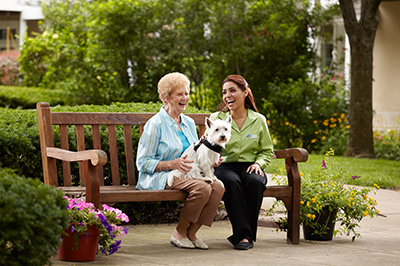 With Comfort Keepers® in Carrollton, TX, your loved ones can receive the care they truly deserve. With expertly skilled caregivers and a wide range of services – from meal preparation to companionship – our number one priority is to promote the physical, mental, and emotional wellbeing of those closest to you.
We do this by engaging with seniors so that they can continue to embrace their independence. However, Comfort Keepers fully understands that independent living does not exist solely in the home. In addition to our in-home care services, we offer dependable transportation to and from various Carrollton locations. Whether your loved ones need to get to the grocery store or to the pharmacy to pick up a prescription, we'll be there to help. We also want them to continue to enjoy their hobbies and pastimes, so if it's a trip to the Valley Mill Park for an afternoon picnic, or to the Carrollton Senior Center for a luncheon, they can rely on us to get there.
We're delighted to have the opportunity to assist seniors and other adults in the Carrollton community, and we hope to hear from you and your loved ones soon. To learn more about how we can provide quality in-home care, call us today at (972) 573-4100.