Coppell, TX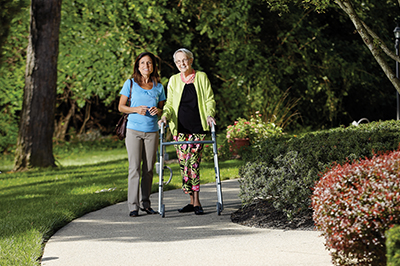 When your loved ones in the Coppell, TX community require in-home care, they can turn to the compassionate, professional caregivers of Comfort Keepers®. Whether they need personal care or just a few hours of companionship during the week, we'll work to find the perfect plan of care so that they can continue to live safely and comfortably.
Comfort Keepers also wishes to promote senior independence inside the home and out in Coppell. To make this possible, our caregivers – called Comfort Keepers® - will drive to your loved ones' favorite locations. If they would like to spend the day at the Coppell Nature Center to observe wildlife, then head over to Cracker Barrel for lunch, we'll make sure they have safe, reliable transportation and friendly company. We can also help your loved get to the store for the week's groceries or to the doctor's for any scheduled visits. Simply put, we want seniors to know that they can continue their lives in any manner they see fit.
To discover more about how Comfort Keepers can provide the quality care your loved ones deserve, call us today at (972) 573-4100.