Flower Mound, TX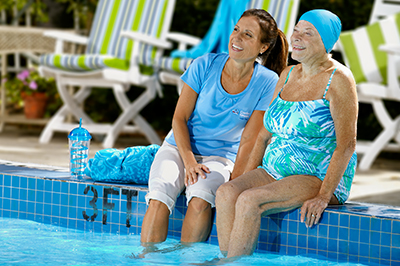 Seniors, elderly and other disabled adults in the Flower Mound area can rely on the compassionate, professional caregiving of Comfort Keepers®. We work to provide your loved ones with a plan of care that tends to their exact needs, whether they require personal care, light housekeeping, or companionship. We also promote their physical and emotional wellbeing by interacting with them on a variety of levels.
In addition to providing in-home care, Comfort Keepers also wants to help seniors and other adults continue to go about their daily activities and enjoy their hobbies. We offer dependable transportation to and from locations around town, so that if they need to pick up a prescription at Walgreens or grab some fresh produce at Tom Thumb, we'll be there to help. Similarly, if they want to browse the latest selection of bestsellers at the Flower Mound Library or have a relaxing Italian dinner at Salerno's, we'll help them enjoy each moment.
For more information on how we can help your loved ones live more comfortably at home and in the community, give us a call today at (972) 573-4100. We can be reached 24 hrs a day. We look forward to hearing from you.