Comfort Keepers 20 Wishes Program Winner
The Comfort Keepers brand is celebrating its 20th anniversary this year! We are so proud to have been given the chance to help seniors and their families nationwide. It is us working together that has allowed us to be where we are today. To say thanks for helping us reach our dream, we've had our agencies nominate 20 lucky seniors to be gifted something to help them reach theirs.
Comfort Keepers of Westerville, OH is happy to announce Douglas and Gerry Bailey as their winners! Caregivers couldn't wait to surprises them with balloons and tickets to enjoy the Columbus Symphony perform The Trumpet Shall Sound, coming to town in April.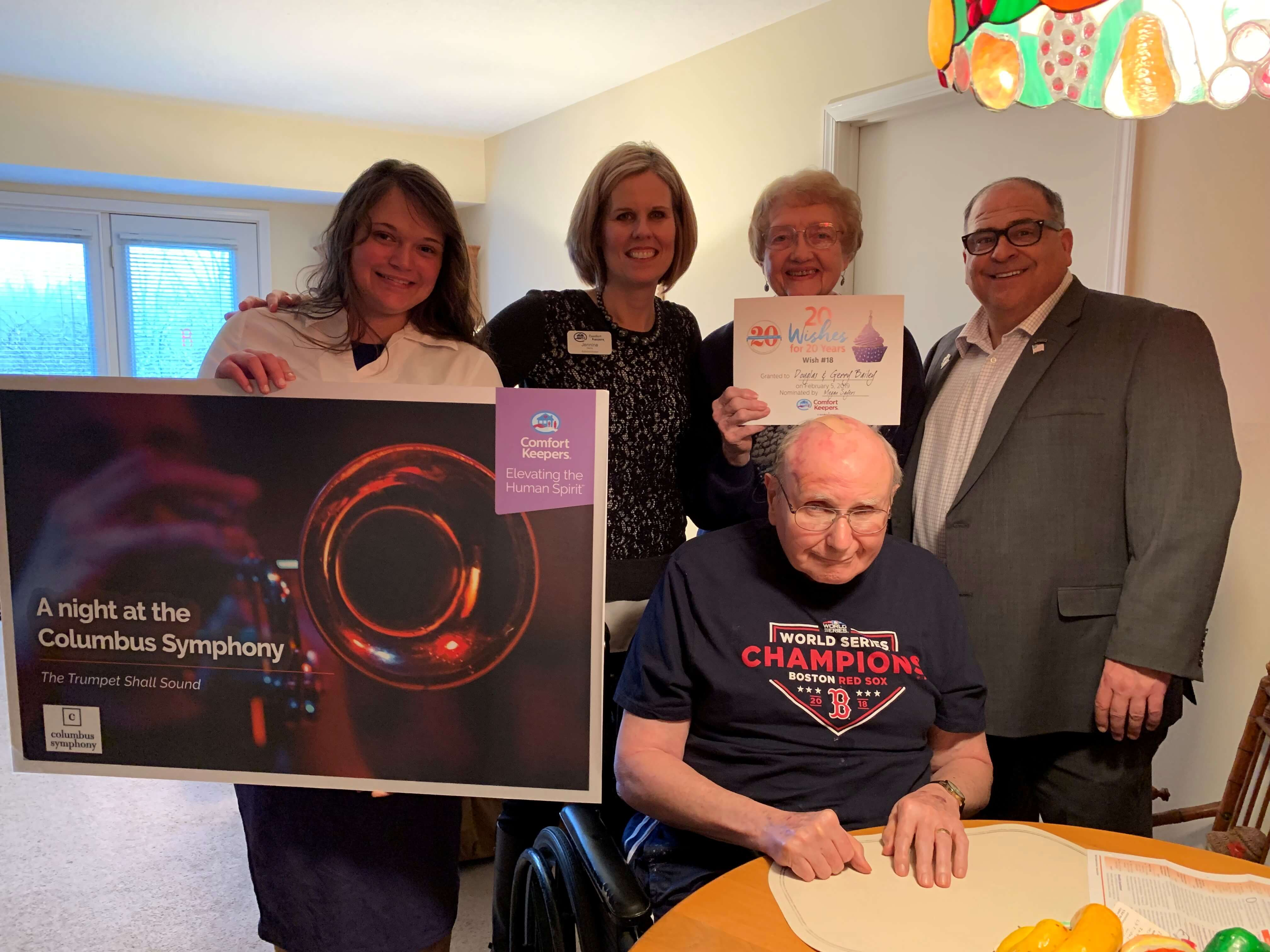 Give us a call at (614) 699-6786 to learn more!