Stay On Top Of Your Senior In Home Care Services With The Family Room Portal
The Family Room is here to give you more power and peace of mind when it comes to the in home care services you've selected

At Comfort Keepers of Columbus, OH, we believe strongly in family unity, so much so that we consider our clients a part of our extended family. This is the caring profession and we care about the services we provide to clients and their families with a passion. We are proud of our Family Room Portal, an online website that allows people to check up on their loved ones in real time. This is one of those unique home care services that we offer to clients and their families at no extra cost.
Give us a call at (614) 263-1998 to learn more!
The Family Room portal for senior in home care works as follows:
View all caregiver status updates (updated with each visit)
Synchronize activities and schedules with others who have access to the Family Room
Manage doctor appointments and medications of your loved ones
Video conferencing facility
View payments history and outstanding invoices
Much more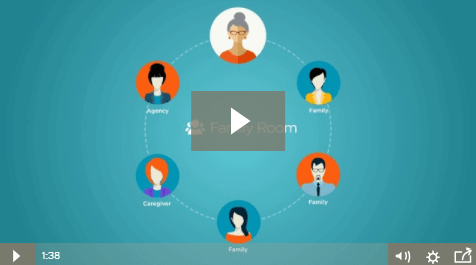 Unique Senior in Home Care Plans & Quality Home Care Services
At the last census around 21% of all residents in Columbus, Ohio were over the age of 60, and 9% of those were seniors. Around 35% of seniors here (23,780) currently live alone—a number that is set to rise dramatically over the coming years. With more seniors than at any time ever and fewer care facilities to look after them, new solutions have come about. These are quality elderly home care services, responsible for meeting the modern demands for senior in home care. These are such practical solutions it's surprising it's taken this long for them to materialize. After all, it's common knowledge that 90% of seniors—when given the choice—would prefer to age in their own space as opposed to a residential care facility.
Providing first-class home care services is nothing new to Comfort Keepers of Columbus, OH. We've been helping the good folks of Columbus, Ohio live independent lives in the comfort and security of their own homes for a long time. And now we offer the Family Room portal, which is a simple to use technology. It means our services have just gotten better for the loved ones of those we care for.
Feel free to reach out and contact us. Ask for more details on our unique senior in home care solutions if you or your loved ones reside in Columbus, Ohio and surrounding areas.