Comfort Keepers Home Care Providing Services Throughout Dublin, OH, and Central Ohio Since 2000
We provide expert, customized home care services
For more than 15 years, Comfort Keepers of Columbus, OH has been providing high-quality, personalized home care services to the residents in Central Ohio. We specialize in providing fully customized home care service plans to fully address the needs of your loved one. Whether your loved one is in need of part-time care, 24-hour care, full-time care, or respite care, we can provide it all!
Give us a call at (614) 263-1998 to learn more!
We understand the difficulties many families face when beginning the search for care for a loved one. It can be overwhelming with the options available as well as emotionally stressful, especially if your loved one is hesitant to receive care. Through an in-home consultation, we are able to address not only the concerns of you and your loved one, but also create a customized approach to their care. Your loved one will receive a personalized home care services plan, taking into consideration their needs, wants, likes, dislikes, abilities, and limitations to ensure a comprehensive approach to their care.
In-Home Care Services:
Stimulating seniors through good conversation and favored activities.
Dignified assistance with personal tasks like bathing, dressing, and grooming.
Support for familial caregivers so they can always be at their best.
Safe travel so seniors can make appointments, events, and errands.
Pairing seniors with technology to keep them connected and informed.
Specialized Care Services:
Around-the-clock supervision and assistance within the home.
Special care for seniors experiencing difficulties with cognitive decline.
Essential care and support for seniors diagnosed with a limited life expectancy.
Providing services in assisted living facilities and anywhere else that's called home.
Helping seniors recover and avoid re-admission after transitioning from hospital to home.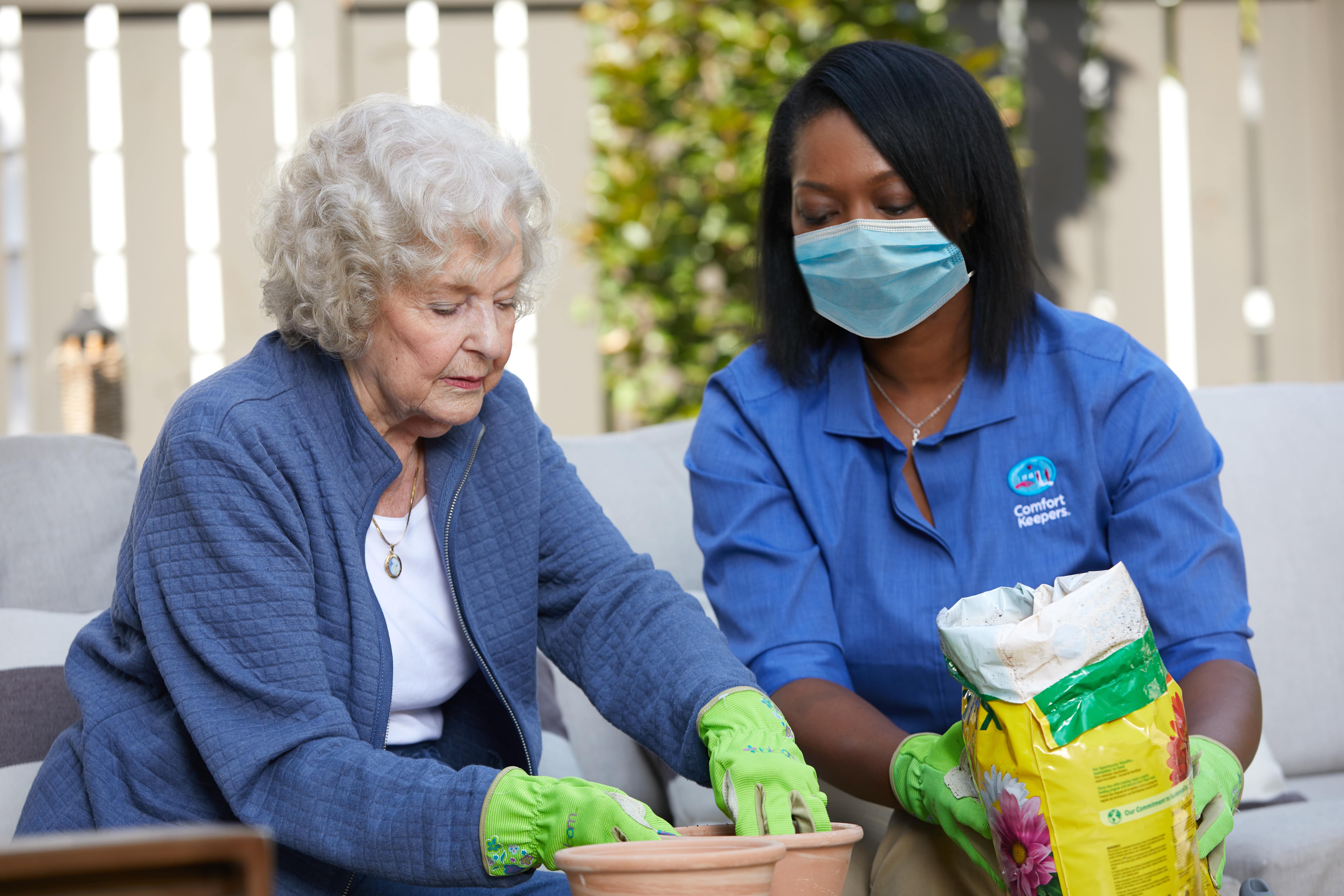 Our home care services encompass a wide variety of specific and general needs: Alzheimer's care, dementia care, respite care, 24-hour care, end of life care, palliative care, private duty nursing as well as general care and companionship. Our unique brand of home care services, Interactive Caregiving, is integrated into every care plan we create, helping seniors in Central Ohio live happier, healthier and often longer lives in the comfort of their own home.
If you or your loved one could benefit from our services, please contact us online or call us to speak with a senior adviser.