Home Care Services for Seniors in Montclair and Northern New Jersey
What We Do

At Comfort Keepers® of Montclair and Parsippany, we provide personalized, compassionate in-home care for seniors with the goal of helping your loved ones live an independent life with dignity in the comfort of their own home. We have been a presence in the area for over 10 years using full-time, trained employees. We're also extremely proud to be a national provider for the Department of Veterans Affairs (VA) and a part of the VA Community Care Network (CCN). Our experienced & highly trained caregivers follow a customized plan to provide a variety of personal care, companionship-homemaker and assisted living services to make you and your loved ones feel at ease, safe and comfortable at all times.
What makes Comfort Keepers® different is our people, our thorough on-boarding and employment hiring practices, our commitment to quality senior in-home care and the excellence of our personalized service. It would be our honor to show you and your loved ones the Comfort Keepers difference!
What Sets Us Apart
There are plenty of options already for these kinds of services in the market. But what sets us apart is our recruitment and training process. At Comfort Keepers®, our professional caregivers go through a thorough vetting process and a comprehensive onboarding and training process before being allowed to be called a Comfort Keeper and provide in-home care services.
Please contact us for FREE IN-HOME consultation today! Click here to read more about our unique philosophy of care called Interactive Caregiving or download our free home care guides.
We Offer An Extensive Variety of Home Care Services
Comfort Keepers, provides two types of care in Eastern New Jersey: in-home care and specialized care. We provide solutions that range from help with ADLs, personalized care for seniors, light housekeeping, respite care for the elderly and their caretakes, incidental transportation, medication management, in home memory care, live-in care and more.
We provide assistance to seniors with a wide range of needs, ranging from simple daily living assistance to hands-on care for individuals with specialized needs. Our commitment to preserving their dignity also extends to services such as grooming, bathing, personal hygiene and other home health care services. Read through our extensive selection of home care services listed below:
24-Hour Care: When an elderly family member needs constant in home care because of a prolonged illness, accident or other medical complication. In order to provide the best care and monitor your loved one's health at all times, our caregivers are available to work in shifts.
Alzheimer's and Dementia Care: As a result of our memory care services, people with dementia can remain in their own homes, where they are most at ease. In order to keep you or a loved one safe and healthy at home for as long as possible, our caregivers are trained in the best practices of memory care Specialized Dementia and Memory Care.
End-of-Life Care: We also help terminally ill persons and their families. We can assist your loved one and family members with physical, emotional and spiritual support during this difficult and challenging time.
In-Facility Care: Even while our organization is known for providing care in the comfort of the client's own home, we also provide services to those in nursing homes and assisted living facilities.
Post-Hospital Care: Our transitional elder care program can assist older or disabled persons who are preparing to leave the hospital. -- also called continuity care, when you or your loved one leaves rehab, a hospital or other facility and needs a little extra assistance at home
TO CONTACT US: CALL (973) 707-2310 or inquire online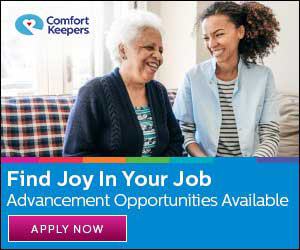 Why You Can Trust Us

We are an established agency that follows the strictest guidelines concerning client care and caregiver accountability. We are accredited by the National Institute for Home Care Accreditation (NIHCA). This puts us in a select group of home care providers that demonstrate a a commitment to responsible, accountable quality service as governed by NIHCA.
Fraud, Business Ethics and Compliance Notice
The National Institute for Home Care Accreditation requires us to inform you of our commitment to our compliance with laws and regulations governing our business practices and direct service delivery and to the highest level of integrity, ethical standards in our dealing with the people and communities served by the organization.
Therefore, it is the policy of the organization to deliver service and conduct its business in compliance with all applicable laws, regulations and ethical standards and have established mechanisms to prevent and detect fraud, ensure conformity with laws, regulations, program requirements and guidelines, and ethical business practices by all of its employees. Should you at any time observe the staff of the organization doing anything illegal, fraudulent or be asked by a staff member to do something you believe to be fraudulent, contrary to the law or program regulations or guidelines or unethical, please call the agency at (973) 707-2310 and ask to speak with the Chief Executive.
---
About Comfort Keepers Home Care
Comfort Keepers is a leader in providing in-home care consisting of such services as companion care, senior transportation, housekeeping, meal preparation, bathing, mobility assistance, nursing services, and a host of additional items all meant to keep seniors living independently worry free in the comfort of their homes. Comfort Keepers serves the northern New Jersey area including Essex County, Bergen County and Morris County. Let us help you stay independent.