Leonia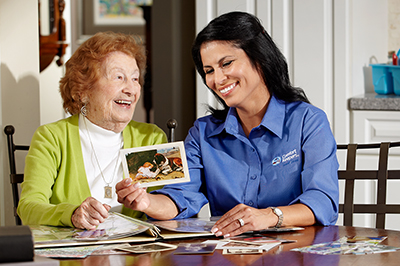 Comfort Keepers® is proud to support the healthy, active lifestyle of those you love in Leonia, NJ. From personal care services to companionship, your loved ones will receive a plan of care that accommodates their exact needs. Above all, our goal is to provide your loved ones with the care they deserve, while preserving their physical, emotional, and social wellbeing.
In addition to our in-home care services, our highly trained caregivers – called Comfort Keepers® – also provide safe, dependable transportation to and from locations in the Leonia community. We want your loved ones to not only be able to get to the grocery store or the pharmacy when they need, but also to their favorite locations. Whether it's trying out some sushi at Kaya Sushi or taking a relaxing walk at Wood Park, your loved ones can depend on a Comfort Keeper to get them there safely and accompany them every step of the way.
We would love to learn how we can help your loved ones live more comfortably – at home and in the community. Call us today at (201) 288-2200 to learn more!
Comfort Keepers Montclair & Hasbrouck Heights, NJ provides in home care services in Leonia: