Roseland / Essex Fells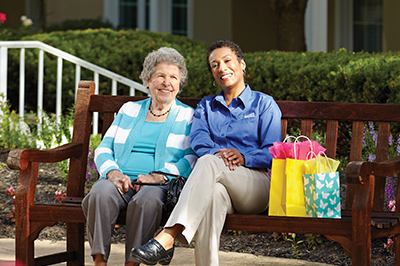 Comfort Keepers® is proud to support the physical and mental well-being of seniors and other adults in Roseland and Essex Fells. With our unique style of caregiving, your loved ones will receive assistance that is personal and tailored to their specific in-home needs. Our trained caregivers, called Comfort Keepers®, wish to respect all areas of senior life, but we also prioritize maintaining your loved ones' active, independent lifestyle in the Roseland and Essex Fells area.
If they belong to the Senior Social Club and need a lift to the Roseland Library to meet with other members, or if they simply want to have lunch at Marra's Italia Deli, we'll provide safe, dependable transportation and companionship.At Comfort Keepers, your loved ones' needs are of the utmost importance.
Give us a call at (973) 707-2310 to learn more about how we can help provide compassionate, professional, in-home care.
Comfort Keepers Montclair & Hasbrouck Heights, NJ provides in home care services in Roseland / Essex Fells: