Senior Care in Clifton, NJ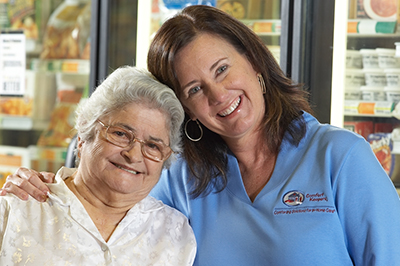 When those you love begin to age and need more assistance than normal, it's often difficult to know where to turn for help. Thankfully, with Comfort Keepers® just around the corner from you and your loved ones in Clifton, compassionate, professional, in-home care is closer than ever before. With our wide range of services – including everything from 24/7 personal care to just a few hours of light housekeeping – your loved ones will receive care that is not only customized, but also directly tailored to meet their needs. Above all, our goal is to preserve their physical and emotional wellbeing, all while keeping them safe, happy, and healthy.
At Comfort Keepers, we understand that many seniors, as part of remaining independent, are actively engaged in the Clifton community – and that's something we want to help promote as much as possible. That's why each and every one of our caregivers – or Comfort Keepers® – provides dependable transportation to and from locations in Clifton and surrounding communities. We can help your loved ones get to Matthew's for a delicious Italian dinner, or to Mount Prospect Park for a relaxing picnic and a leisurely walk. They can also depend on a Comfort Keeper to get them to any scheduled medical appointments, to Walgreen's for a prescription refill, or to the Super Stop & Shop to pick up some fresh produce for the week. We'll see that they get to their destinations safely and on time, with companionship every step of the way.
We are happy to answer any and all questions you might have. Please give us a call today at (973) 707-2310 to learn how Comfort Keepers' in-home care can make a difference in your loved ones' lives.
Comfort Keepers Montclair & Hasbrouck Heights, NJ provides in senior care services in Clifton: