Meet Our Comfort Keepers® in Montclair and Hasbrouck Heights
Our team is uniquely qualified and ready to help seniors and others stay in their homes
Every member of our team is professional and well trained. We conduct a thorough screening and interviewing process to identify the best home care providers, and only those who pass this process go on to complete training to deliver our special brand of home care and become Comfort Keepers®. What truly sets our people apart, though, is their natural gift for caring for others.
All Comfort Keepers pass extensive background checks and complete continuing education. They are bonded, insured and covered by workers' compensation insurance to protect our clients and their families.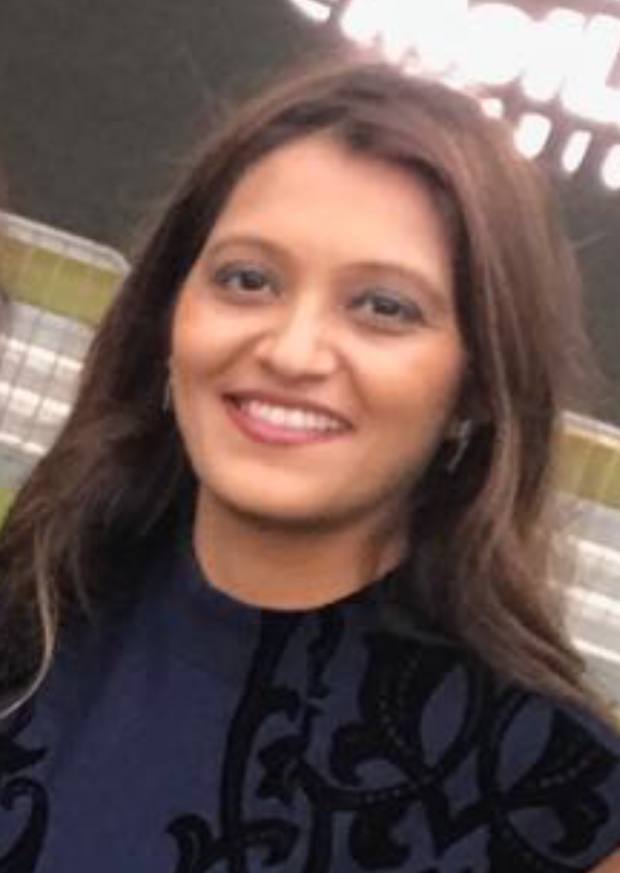 Pooja Chandawalla
Executive Director
As an owner of the Comfort Keepers Office in Montclair, NJ, Pooja's responsibilities include recruiting, client intake, day to day operations as well as inside sales. With over 10 years of experience in legal industry, Pooja has been instrumental in preparing client onboarding and caregiver hiring documentation and firming up company's HR policies. She is also currently serves as Operations head and works with office staff and caregivers to coordinate care in a timely and efficient manner by leveraging her excellent people skills. With educational background of Business Administration, Pooja is also handling the financials of the company, and is involved in invoicing and payroll on a weekly basis. Her passion and concern for seniors and adults in need has helped build a great reputation for this Comfort Keepers franchise as it continues to grow and serve those who need help in the Essex County and North New Jersey areas.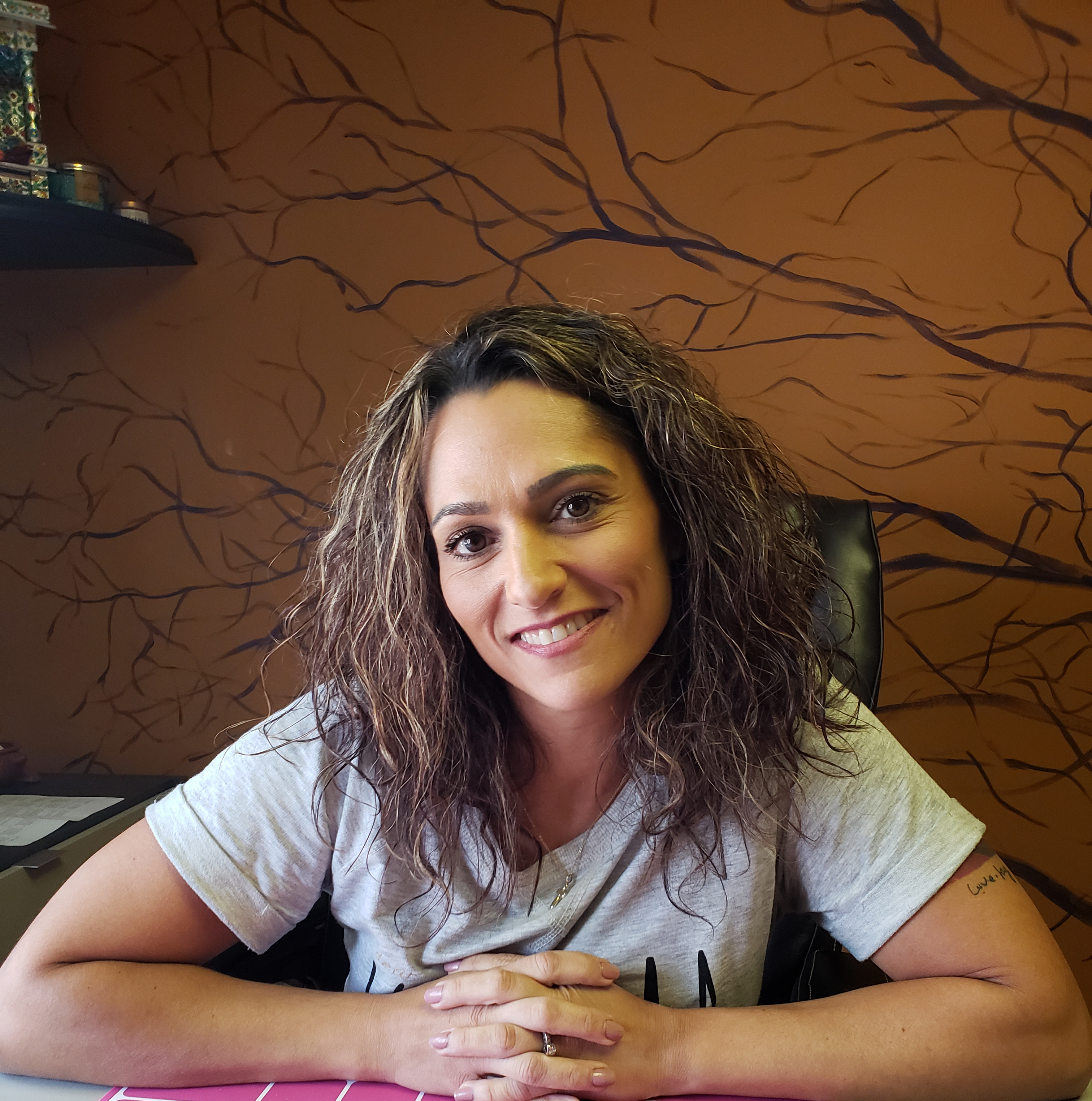 Jaime Dodds
Client Care Manager
Jaime Dodds is the Client Care Manager at Comfort Keepers and has been working here since December 2016. She has a strong business and customer service background as she owned two successful businesses for approximately 10 years. In 2012 she decided to pursue a life-long dream and return to school to earn her degree. She graduated with high honors in February 2014 with a BA in Health Care Administration and began working in the said field in March 2014. She truly enjoys working in healthcare and has carried over her business and customer service skills into the current position. Jaime remarks, "I love that I learn something new every day and that I get the opportunity to provide seniors with the care that they deserve. Moreover, I couldn't be happier with the team of people that I work with here at Comfort Keepers. They say that if you love what you do, you'll never work a day in your life. Blessed to be able to say that this is true for me!"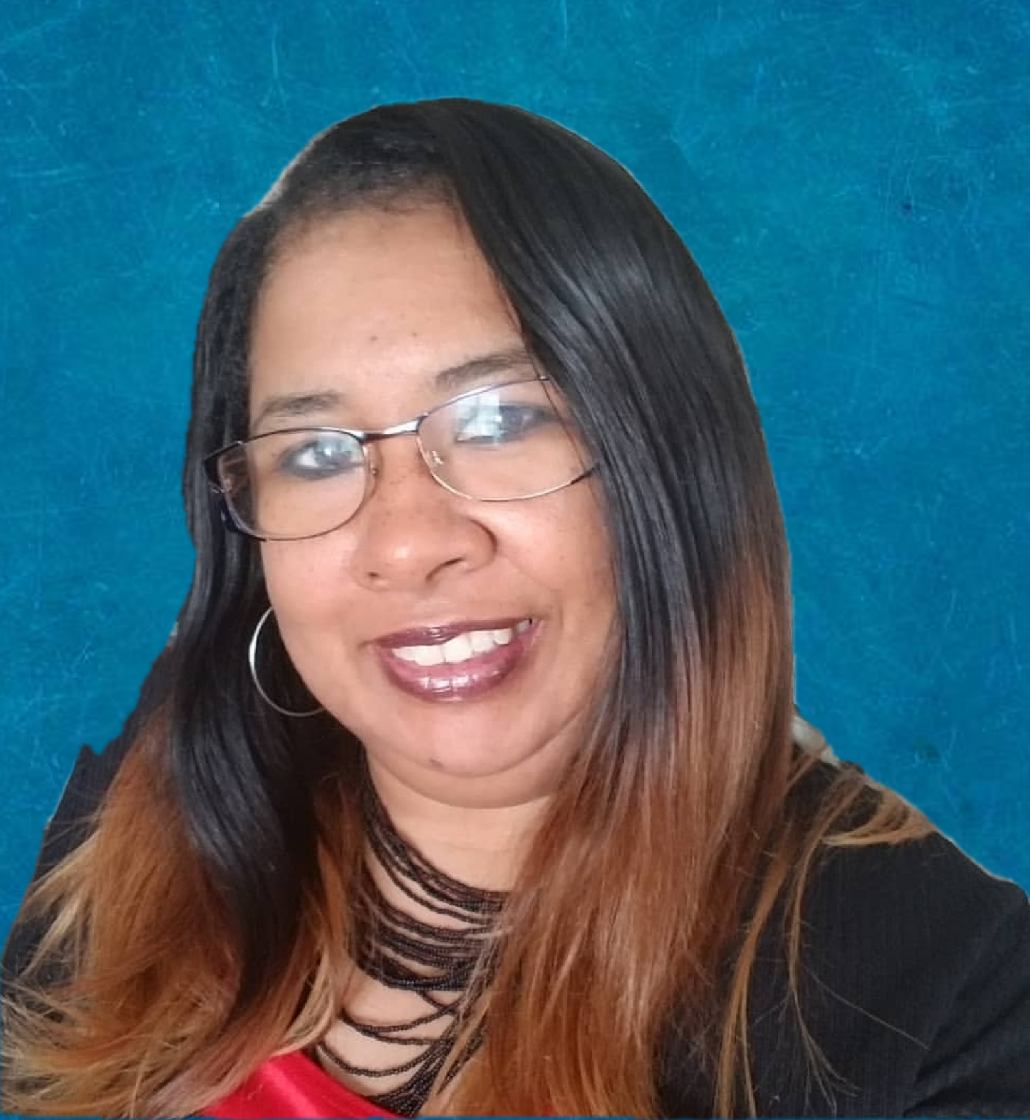 Sharon Smith
HR Recruiting Coordinator
Sharon Smith is the HR Recruiting Coordinator at Comfort Keepers. She is an accomplished Human Resource professional with over 25 years of experience and proven knowledge of Human Resources, Recruiting, and administrative duties. She has dedicated her career to working in the Home Health Care field with Skilled and Non-Skilled agencies. She loves interacting with field employees to ensure that all their mandated requirements are kept up to date. This will ensure that they are qualified and ready to care for our clients.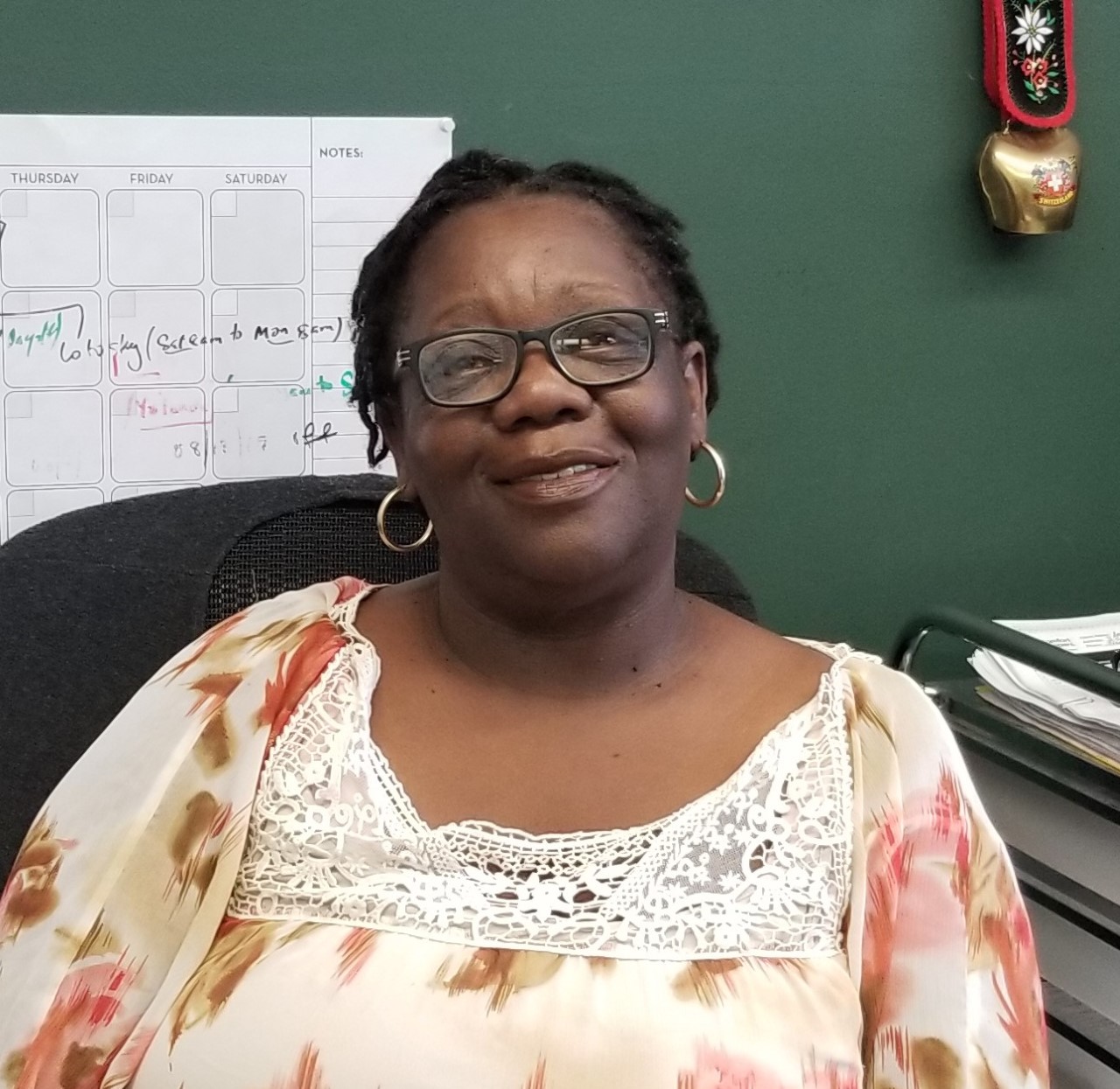 Linda McGill
Scheduling/Staffing Coordinator
Linda joined Comfort Keepers in June 2019 as the Scheduling/Staffing Coordinator. She has worked in the Healthcare Field since 1987. Linda mentions "Everyday for me is a new opportunity to learn something new or to make a client or a caregiver happy. I truly enjoy working with the staff at Comfort Keepers."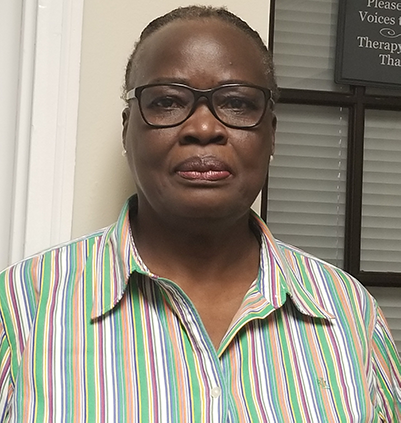 Adhiambo Ojuka
Caregiver
Congratulations to Adhiambo Ojuka our Comfort Keeper of the Quarter for the 2nd Quarter of 2020!!
Adhiambo has been with us since April of 2019 and came to us as a newly Certified Home Health Aide. She is a employee that goes above and beyond the call of duty. She is the epitome of what an HHA stands for. . Adhiambo has exceeded the expectations of being a Comfort Keeper!
Adhiambo is always punctual and hands in activity reports on a timely basis. She is compassionate, devoted, and reliable and all of this makes her our employee of the quarter.
Adhiambo writes "The office is welcoming and the staff is pleasant. Equally, I'm able to budget my salary because Comfort Keepers of Montclair pays on time. I love working at orderly companies and I look forward to working long with you while at the same time hoping for good motivation".
Once again Congratulations Adhiambo!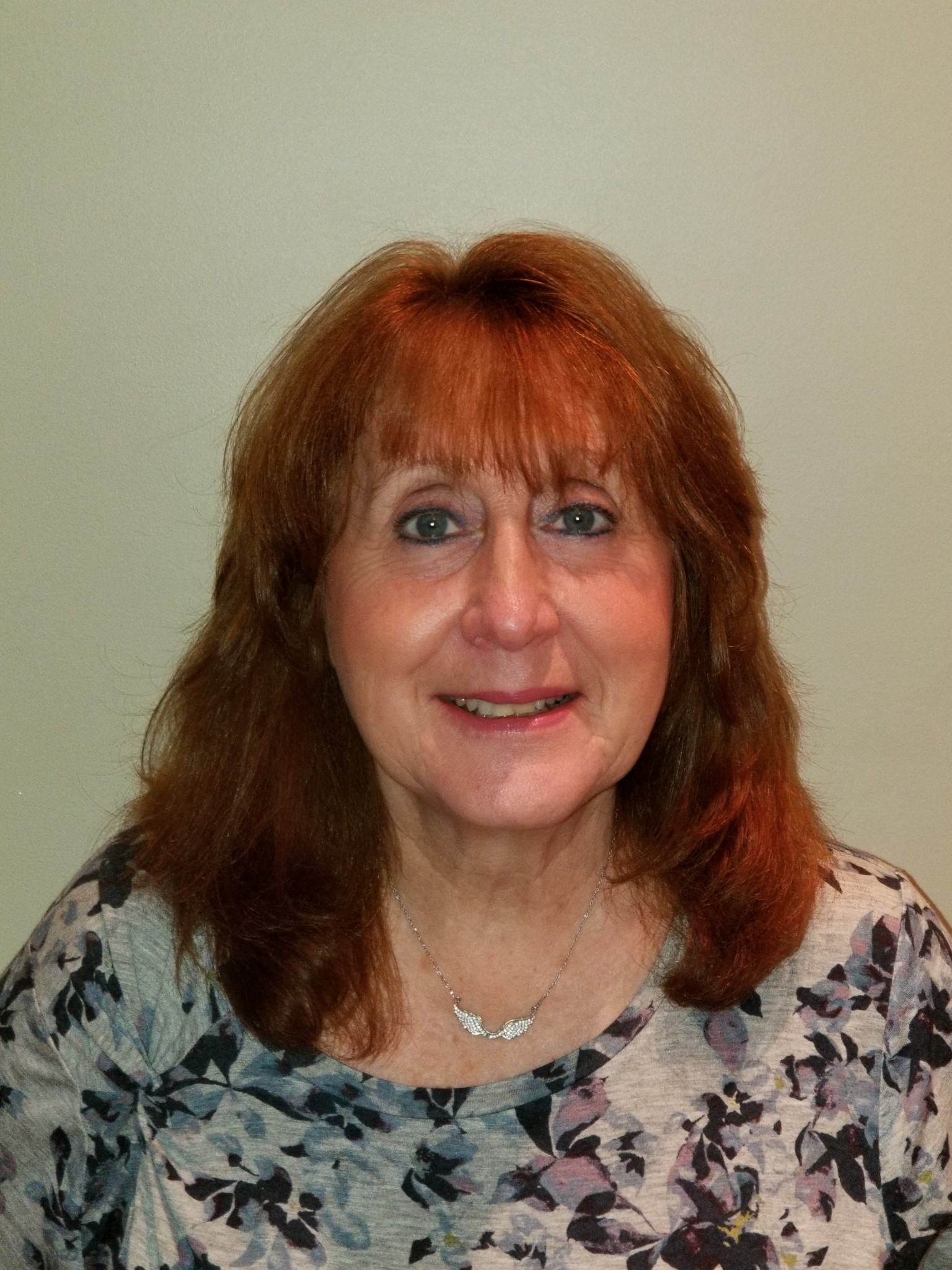 Denise Rockwell
Nurse Supervisor Operations Lead
I hold the position as a Nurse Supervisor Operations Lead at Comfort Keepers and have been a nurse for over 20 years. I have an Associate Degree of Science in Nursing from County College of Morris, and currently taking online classes from University of Phoenix.
Since the 6th grade, I have always wanted to be a nurse. My passion is to help others and to make a difference in my client's lives. I have worked in hospital settings for so many years. From being in the position I am in today, I learned how much more care the clients need once they are home.
With my knowledge and professional skills that I have acquired throughout my nursing career, I can help educate, guide and provide the necessary resources and tools to clients and family members. With this information, they can feel more at ease knowing that they have a great support system to keep themselves and loved ones at home in a safe and comfortable environment.
I work closely with the staff in regards to matching the right caregiver to the right client. Also, supervising caregivers at each visit and treating each client with respect and dignity, as well as providing safety and security to the elderly in their own homes.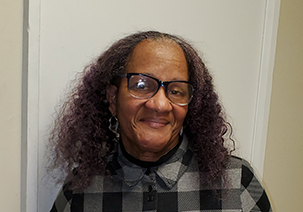 Tremaine Gordon
Caregiver
Congratulations to Tremaine Gordon, our Comfort Keepers of the Quarter for the 3rd quarter of 2020.
Tremaine joined the team in January 2019 as a Certified Home Health Aide. She came to us with many years of experience and proved to be a great asset to the company.

Tremaine is compassionate, devoted and reliable which makes her a great candidate for Comfort Keepers of the Quarter.

Tremain is always punctual to clients, and always willing to go the extra mile for her clients and well as the office staff.

Tremaine states "I love working for Comfort Keepers because they are compassiontate to their caregivers. The office staff cares for their employees and always looks out for them".
Interested in joining the Comfort Keepers Montclair care team?
We offer competitive compensation, a highly flexible work schedule, and opportunities to impact someone's life in a meaningful and fulfilling way. Whether you're looking for a part-time job senior care job or the start of a new career, we'd love to hear from you.
Browse Jobs