Fort Lee Senior Home Care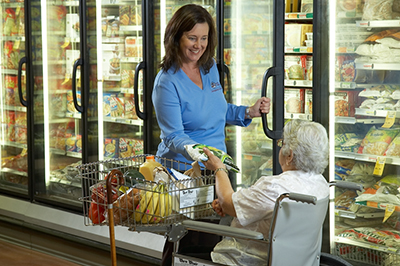 Comfort Keepers® is ready to provide your loved ones in Fort Lee with the compassionate, professional, in-home care they truly deserve. From light housekeeping, to laundry, to around-the-clock personal care services, your loved ones will receive a plan of care that accommodates their exact needs. Above all, we want to promote the physical, emotional, and social wellbeing of those closest to you.
We understand that to promote wellbeing in all areas of a senior's life, they may want to interact outside the home. To help make this possible, our caregivers – we call them Comfort Keepers® provide safe, dependable transportation to and from locations in Fort Lee. Whether it's visiting the Fort Lee Public Library to find a new favorite page-turner, or enjoying a day of recreational activity at the William Birch Park, your loved ones' can rely on a Comfort Keeper to make it happen. We can also drive them to any scheduled medical or dental appointments they may have, or to the grocery store for the week's supply of healthy food.
Give us a call today at (973) 707-2310 to learn more about how we can help your loved ones live comfortable, healthy lives. We look forward to hearing from you!
Comfort Keepers Montclair & Hasbrouck Heights, NJ provides in home care services in the following areas throughout Fort Lee: