In-Home Assisted Living Services in Edison, NJ and the Surrounding Area
Does your loved one find it challenging to do the things they once enjoyed? We help seniors with their activities of daily living from the comfort of their own home.
If you have been thinking that it's time to consider an assisted living community in the Edison area for you or a family member, Comfort Keepers wants you to know that there are options aside from nursing homes that can provide you the care services that you need.
Comfort Keepers of Edison offers non-medical home care services, which is often a preferred option to traditional assisted living facilities as it allows seniors to continue living independently while receiving the level of care that they need.
What is In-Home Assisted Living With Comfort Keepers Edison?
Comfort Keepers offers a wide variety of home health care options for seniors in the Edison, NJ area, including long-term care, personal care, Alzheimer's & dementia care, and more.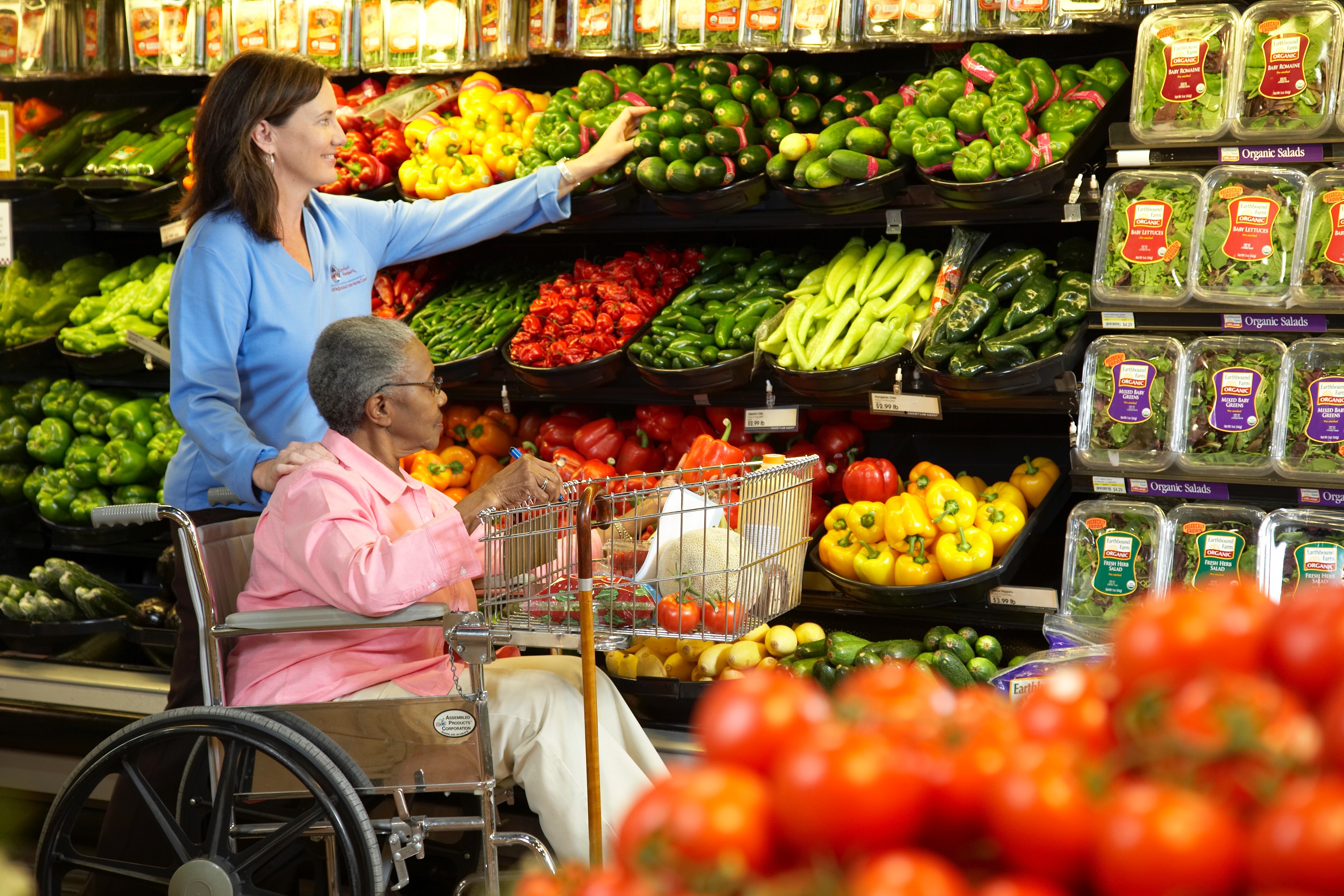 Our in-home assisted living care option provides a unique take on traditional senior care. Our Comfort Keepers provide in-home care services include everything from companionship, meal preparation, medication reminders, personal grooming and hygiene, and even toileting and incontinence care, as well as senior transportation - also known as incidental transportation, which includes caregiver escorting into the grocery store to assist with shopping, carrying bags, etc.
These residential care services allow seniors to live in their home all while receiving the type of care that they need, when they need it.
Why Choose In-Home Assisted Living Care Over Assisted Living Facilities?
In-home assisted living with Comfort Keepers provides a senior living experience like no other. Our caregivers provide older adults with a level of in-home care that is similar to nursing care, all while allowing them the independent living that they desire.
With our in-home assisted living services, seniors receive compassionate full-time care from our health aides without them even having to leave their own home unless they choose to do so.
Choosing between in-home assisted living and a skilled nursing home will ultimately come down to what works best for your care needs - which is up to you and your family members to decide, but we're happy to help along the way.
Learn More About Home Care With Comfort Keepers
Have questions about our other types of care services or wondering about the cost of care with Comfort Keepers Edison?
We can help you compare assisted living vs. home care and answer all of your questions and concerns - such as the cost of home care, if we work with Medicare or Medicaid, and more.
Learn More About Our Compassionate In-Home Assisted Living Today
There are many difficulties that can come with getting older, some of which can make it seemingly impossible to live on your own. Even the most agile of seniors can sometimes find that they could benefit from in home care services. Whether it's from a loss of mobility and energy, or from the onset of memory loss or dementia, living alone can become challenging or even unsafe. When this happens, many families consider moving their loved one into an assisted living facility. But there is no reason to take your loved one from their home for them to get the care they need.  We offer a dedicated staff ready to provide 24-hour, in-home assisted living to the senior in your life.
Your loved ones can receive all of the care and assistance they need to stay healthy and safe in their own home. We understand that each person has unique difficulties that come with getting older. That's why we treat each of our clients as a unique individual and create a care plan tailored to their personal needs.
We do this by interviewing clients, their immediate family, and their personal physician to determine exactly what services they may need to cover all facets of their care. Our compassionate and professional caregivers are trained and ready to provide a wide variety of assistance, including:
Housekeeping and laundry service
Meal preparation and nutrition monitoring
Toileting, bathing, and other hygiene related tasks
Mobility and positioning
Transportation to appointments and other activities
Friendly social contact
Medical and medication monitoring
 You and your family can have peace of mind knowing that the senior in your life is getting all of the elder care they need from a highly trained in home care specialist. So, if you have any questions about our services or want to know more about your in-home assisted living options, give Comfort Keepers of Edison NJ a call at (732) 710-4289 today.