Welcome to Comfort Keepers Home Care in San Jose, CA
In home care for San Jose and the surrounding areas. 
Comfort Keepers Home Care helps seniors live happy, healthy lives in the comfort of their own homes by providing quality and compassionate care services for seniors and others. We have been helping hundreds of families in San Jose and the Silicon Valley for the past seven years.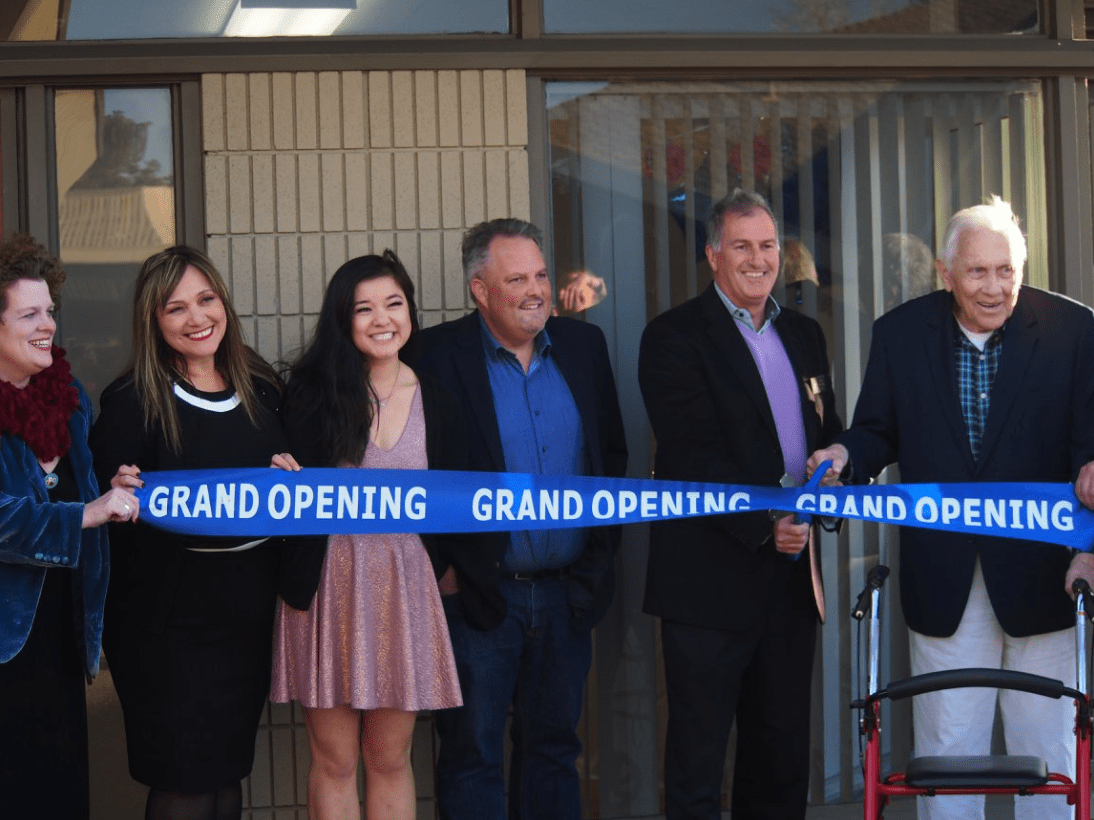 Mayor Rennie & one of our wonderful clients helped us welcome our new office in San Jose this March! Click for more photos!
Comfort Keepers Home Care has been providing senior care for 20 years, and our client care team knows all about how to ensure the right caregivers are matched, trained and assigned to each client. We are so selective in hiring that we hire only about 5% of those who contact us for employment. Our team custom-trains the caregivers for each client to ensure that the specific needs of the clients are met. Our office staff has over 64 years of combined experience in client services, HR and administration.
---
24 Hour Home Care Gives You Peace-of-mind
Finding reliable 24 hour home care can be a daunting task. Not only are you looking for a provider that can care for your loved one, but who can also do it 24 hours a day, 7 days a week. Historically it was believed that a nursing home or assisted living facility was the only option. But with Comfort Keepers, your loved one can continue living independently in the comfort of their own home which is shown to help seniors live longer and happier. 
Our caregivers are highly trained in a number of areas of assistance that can be provided to your loved one 24 hours a day. Everything from household chores or post-operation home care to dementia and Alzheimer's care can be handled on a 24 hour basis by a Comfort Keepers caregiver. But what often matters most to our clients and the children of our clients is the peace-of-mind that comes with round-the-clock home care by Comfort Keepers.
Learn more about our comprehensive home care services which range from taking care of your loved one, to taking care of the home they love. Explore how our professionally designed care assessment delivers a personalized 24 in hour home care plan that best fits your loved one's life. Discover how we're leveraging advanced technology to keep your loved one safe and your family connected.
---
NOT SURE WHAT CARE YOU MAY NEED?
If you have worried about your senior loved one living on their own, it might be time to consider in home senior care. Begin the process by taking a short survey to help you better understand when the time has come to pursue care options.
---
Customized Senior Care
We understand the emotions and challenges that your family faces when making the decision to hire home care. For this reason, we do everything possible to bring you peace of mind. With advanced technology scheduling and clocking system, our senior clients are assured that the caregiver will arrive on time. We have over 97% client satisfaction. In fact, referral by current clients is one of our main sources of finding new clients. We want to develop a plan of care that covers our clients even when the caregiver is not present in their home so we offer free 24/7 monitoring service and system. If you need less than 20 hours of service weekly, the monitoring will be available for a small monthly fee.
We are deeply committed to helping seniors live healthy, happy and independent lives. Please do not hesitate to give us a call today to learn more about how we can help your family in more detail. We offer a free, no commitment to home care consultation where we can properly evaluate your seniors hours, physical and mental state.