Comfort Keepers In-Home Care of Mountain View, CA
In-Home Care Providers of Mountain View, CA, and the Surrounding Areas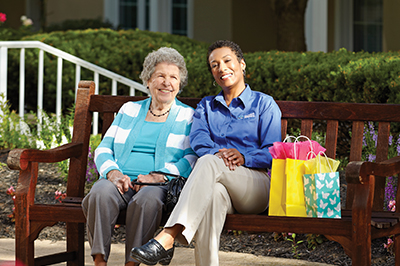 Personal care and in-home care companionship can help your loved one maintain a healthy life at home and even stay involved in the community. We can design a custom care plan that creates a fulfilling and active life for seniors in Mountain View. Our Comfort Keepers® can help with daily activities such as bathing and dressing, do laundry, or run errands whenever necessary.
With one of our trusted Comfort Keepers in-home care providers, your loved one can go to the Farmers' Market at the Downtown Caltrain Station, spend an afternoon shopping at the San Antonio Center on El Camino Real, or visit the Senior Center on Escuela Avenue for lunch or a movie.
We can also accompany your loved one to doctor appointments at the Mountain View Center on El Camino Real, or to the Fresh & Easy Market on Rengstorff Avenue for groceries. We try to keep seniors as active and engaged as they can be, whether it is going places for fun, engaging in hobbies that they love, or just holding a conversation!
Call the Mountain View Comfort Keepers in-home care team today at (408) 610-3794 to learn more about how we can help.