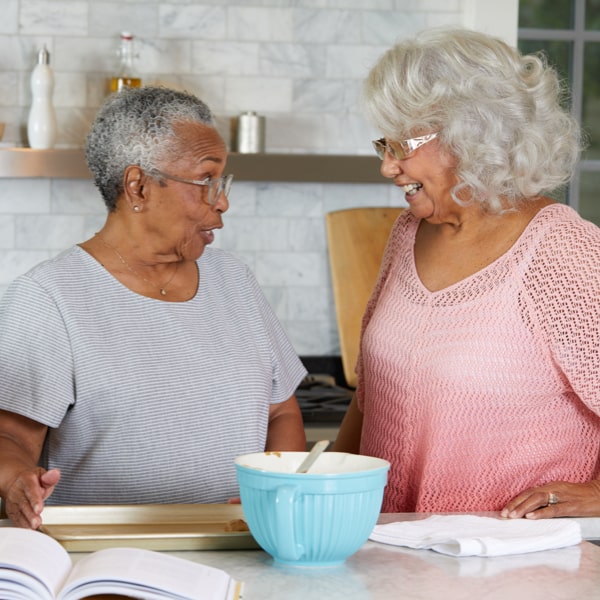 At Home Care Services in State College, Altoona, and Clearfield, PA
Comfort Keepers provides at home care services so seniors in State College, Altoona, Clearfield, and the the surrounding Pennsylvania areas
Lots of seniors thrive living on their own, and many can live independently for their entire lives. But what happens if your loved one starts to need more help? Well, there are more options than moving them into an assisted living facility. At home care services can give your loved one the opportunity to live independently while receiving the care that they need. At Comfort Keepers of State College, we offer personalized caregiving services to keep seniors feeling their best.
At Home Care Services With Comfort Keepers
We offer at home care services for seniors who need anything from additional help around the house to 24-hour, around the clock care. As we age, it becomes more difficult to do everyday tasks, like dishes or laundry. And it can become easier to get injured doing these everyday tasks as well. At Comfort Keepers, we offer light housekeeping, laundry, and meal prep services so that seniors can spend their time and energy doing the things they love.
For seniors who need a little more assistance, we offer more personal at home care services services including grooming, bathing, hygiene, and toileting. Keeping up with hygiene can be hard as we age, especially for seniors who have trouble with mobility. Our caregivers provide discreet and private care for seniors who need assistance with these tasks.
Seniors with Alzheimer's, dementia, sleepwalking, or even those recovering from an injury or illness may need 24-hour care. Our caregivers will help your loved one get in and out of bed and make sure that they don't wander during the night.
At Comfort Keepers, we do more than just care for your loved one. We encourage them to be social and engage in their hobbies - even if they need a little bit of assistance. Our caregivers can provide transportation for outings, errands, and events. If your loved one enjoys walks, their caregiver can accompany them to help keep them safe.
Work with Comfort Keepers
If you or your loved one could benefit from the expert-level, custom at home care services provided in State College, Altoona, Clearfield, and the surrounding areas of PA, contact us or call us at (814) 283-6162 to speak with a member of our care services staff 24 hours a day.