Hackensack / South Hackensack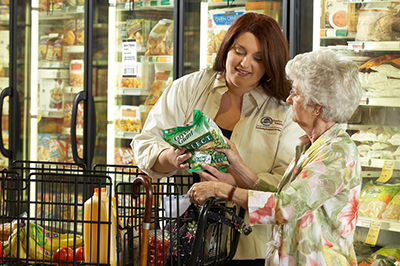 Comfort Keepers® is proud to support the active, independent lifestyle of seniors in the Hackensack and South Hackensack communities. Whether your loved ones require around-the-clock personal care or just a few hours of companionship throughout the week, our trained caregivers – we call Comfort Keepers® – are ready to help. With our variety of in-home care services, your loved ones will receive the care they deserve.
We understand that many seniors may wish to continue enjoying their favorite activities outside the home as well. To help make this happen, our Comfort Keepers® provide safe, reliable transportation to various destinations in and around Hackensack. Whether your loved ones wish to spend the afternoon browsing The Shops at Riverside or if they'd like to take a leisurely walk along the path at the Hackensack River County Park, we'd be happy to accompany them along the journey. Even if it's just making a trip to the grocery store for the week's produce or the pharmacy to pick up a prescription, we'll make it happen.
Above all, our goal is to provide your loved ones with the care they deserve, while preserving their independence and wellbeing. To find out more about our in-home care services, give us a call today at (201) 288-2200. We look forward to hearing from you!
Comfort Keepers Montclair & Hasbrouck Heights, NJ provides in home care services in the following areas throughout Hackensack and South Hackensack: